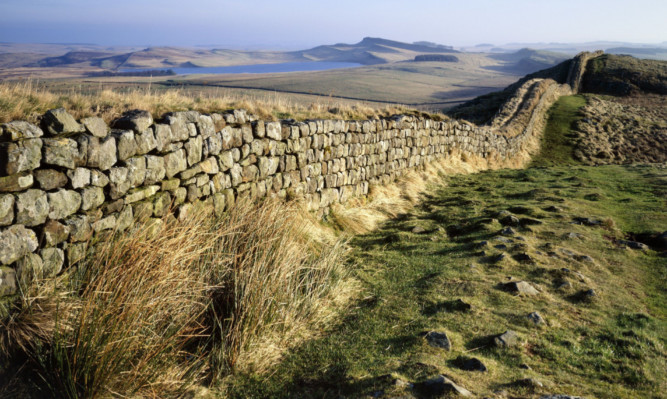 What did the Romans do for us? They left us Cumbria's famous tourist destination and walk route Hadrian's Wall!
It stretches for 73 miles, from Bowness on Solway on the west coast to Wallsend on the east. Everyone knows about it and most of us have driven right past it.
But Hadrian's Wall is a lot more than just a Roman marvel. As we discovered it's the perfect, well, building block for a great break.
OK, so the centurions stuck on the furthest-flung northern frontier of the Roman Empire must have felt they'd done something really bad in a previous life. And, to be fair, it's pretty wild and frequently windswept.
But, boy, get some decent days like we were lucky enough to have and the panoramas and spectacle brings history to life.
We based ourselves at Alston, the highest market town in England and a wee Cumbrian gem in its own right, sitting in an Area of Outstanding Natural Beauty.
With traditional pubs, decent grub and a historic old centre it was a great place to unwind at the end of the day.
It was also just a leisurely half-hour drive up to the A69 to start our Wall exploration.
The basic facts are simple. The Wall was built in AD122 and was once 15 feet high with 16 forts running along its length.
There are still some splendidly intact sections and forts like Chesters and Birdoswald. But for a real flavour of what's to see then Housesteads, around the halfway mark, is as good a place as any to start.
It's the most complete Roman fort in Britain and sits on a commanding position on an exposed escarpment which gives it, just as Hadrian intended, uninterrupted views for countless miles in every direction.
Up the steep path you come to the on-site museum with models showing just how magnificent it must have looked in its heyday.
But unlike some ancient sites where a few dips in the ground and a couple of random boulders are all that's left, you can clearly see everything from the ruins.
They're so extensive you really can get a picture of what life must have been like here almost 2,000 years ago.
There are rows of barracks for the soldiers and a lavish house for the commanding officer, complete with a kitchen the average footballer's WAG would approve of.
And some much-needed underfloor heating for those chilly nights at the far from balmy Rome.
You can see the civilisation the Romans brought with the extensive hospital and the rows of loos positioned handily at the lowest area of the site.
What makes Housesteads an ideal place to get a sense of life for the invaders is that you can also see some of the most visible remains of the wall itself.
Running along the north side, it doesn't take the most active imagination to picture the troops mounting their lonely vigil.
And just a couple of minutes away down the hill we got even more of an idea of what life here was like at Vindolanda, which was here even before the wall was built.
In fact, it's reckoned that there were at least eight different forts here and archaeologists have an estimated 150 years of work ahead of them to dig down through the layers to get the bottom of it all.
It's like the biggest Time Team ever, with live digs taking place here every year. Bathhouses and temples have already been uncovered on this vast site.
You can see the famous earliest writing tablets ever uncovered in Britain and recreated wooden fort sections give you a chance to pretend you're a legionnaire, too.
Right throughout the whole of what has now become 150 miles of a World Heritage site there are museums and milecastles and Roman garrison towns like Corbidge.
This is where the Vindolanda troops spent their leave and wandering along the main street you're flanked by the remains of markets, workshops and temples.
Once again it's just off the A69 and if you've a car the road makes stepping well driving back in history a piece of cake.
But for those without a car, during the peak season the aptly numbered AD122 bus runs a shuttle service round the major sites.
There's also a 174 mile-long cycleway and the Hadrian's Wall Path National Trail, the famous long distance footpath which was voted Britain's best by the BBC's Countryfile programme.
Frankly, just a wander round the sites and towns was walking enough for us but it's a perfect indication of how you can see the past any way you choose.
More information at english-heritage.org.uk/daysout/hadrianswall or at visithadrianswall.co.uk.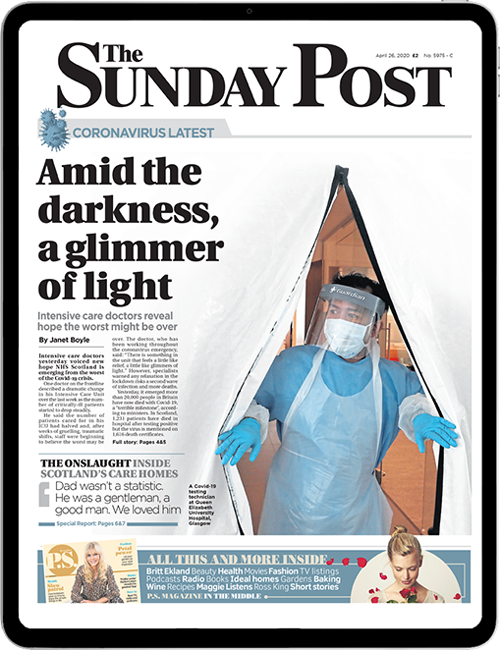 Enjoy the convenience of having The Sunday Post delivered as a digital ePaper straight to your smartphone, tablet or computer.
Subscribe for only £5.49 a month and enjoy all the benefits of the printed paper as a digital replica.
Subscribe