I'M sitting in the Blind Beggar on Whitechapel Road, a Vera Lynn in my hand and a monkey in my purse when Nick the Greek walks in and starts rabbiting about the East End's dark and dirty past.
None of the regulars in the pub turn a hair.
They're obviously used to this charismatic film actor taking tours here – it's one of London's best-known pubs.
But I'm an East End girl, born within the sound of Bow Bells and as great a place as this is, I'm ashamed of its violent history.
I ask myself: "Why would anyone be interested in such blood-curdling yarns?"
So this man definitely has my attention.
Curiosity getting the better of me, I down my Vera (gin – with tonic), rummage in my bag for the dog and bone (phone) and get set to part with a score (£20) from the monkey (£500) I brought with me on a weekend visit to my old 'manor'.
In no time flat I've got myself a place on the The Krays Gangster London outing run by Brit Movie Tours and led by Lock Stock and Two Smoking Barrels actor Stephen Marcus (aka Nick the Greek).
'Nick' gives us a brief introduction to the area's gangland history and highlights the films that it is linked to – the earliest being Cocaine (1922).
"Obviously about dentists," he jokes.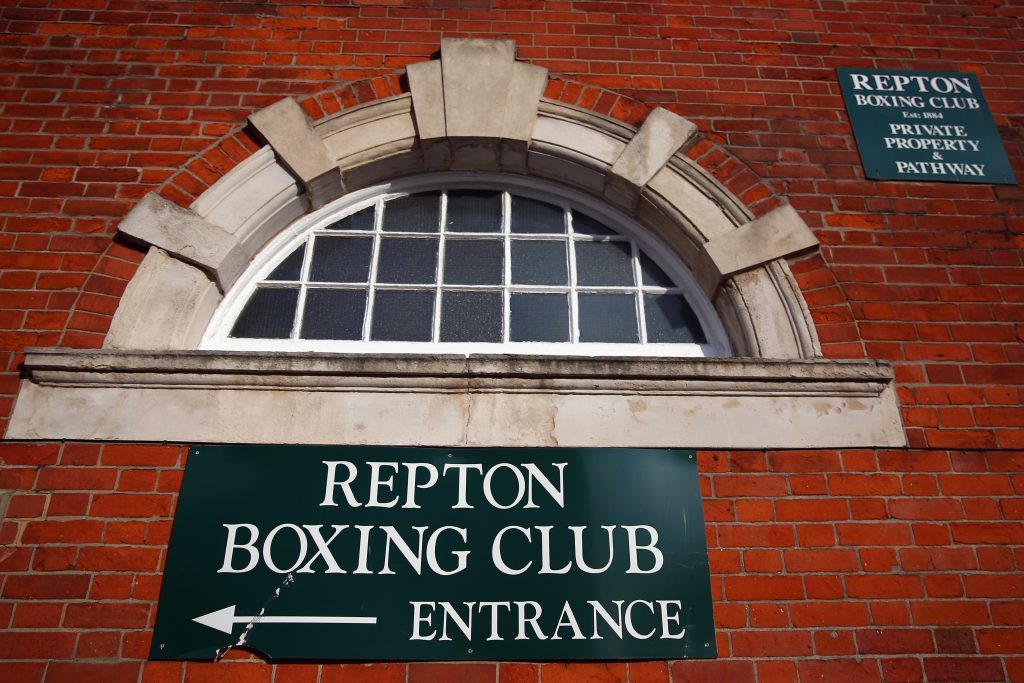 Then there's The Long Good Friday (1981, starring Bob Hoskins and Helen Mirren), 44 Inch Chest (2010, starring Ray Winstone, Ian McShane and John Hurt) and of course Lock, Stock.
"You'll hear me mention that a few times," he grins.
There are chuckles from his adoring audience who, like me, are clearly fans of his performance alongside Vinnie Jones in the 1990s crime-caper comedy-drama, directed by Guy Ritchie.
But a hush falls on the crowd when this master storyteller chillingly takes us back to the gruesome night in 1966 when Ronnie Kray walked into the Blind Beggar and shot fellow gangster George Cornell at point blank range in the head.
The twins were not convicted of his murder until years later.
No one in the busy pub would give evidence against them.
We nip across the road to Adelina Grove where the identical twins had their secret hideout.
It's where Ron laid low after reportedly escaping a stretch in Long Grove Mental Institution in Epsom, helped by Reggie who switched places with him.
Nick the Greek casts his eye along the street and confesses with a shrug: "I couldn't tell you where it is."
Still a secret then…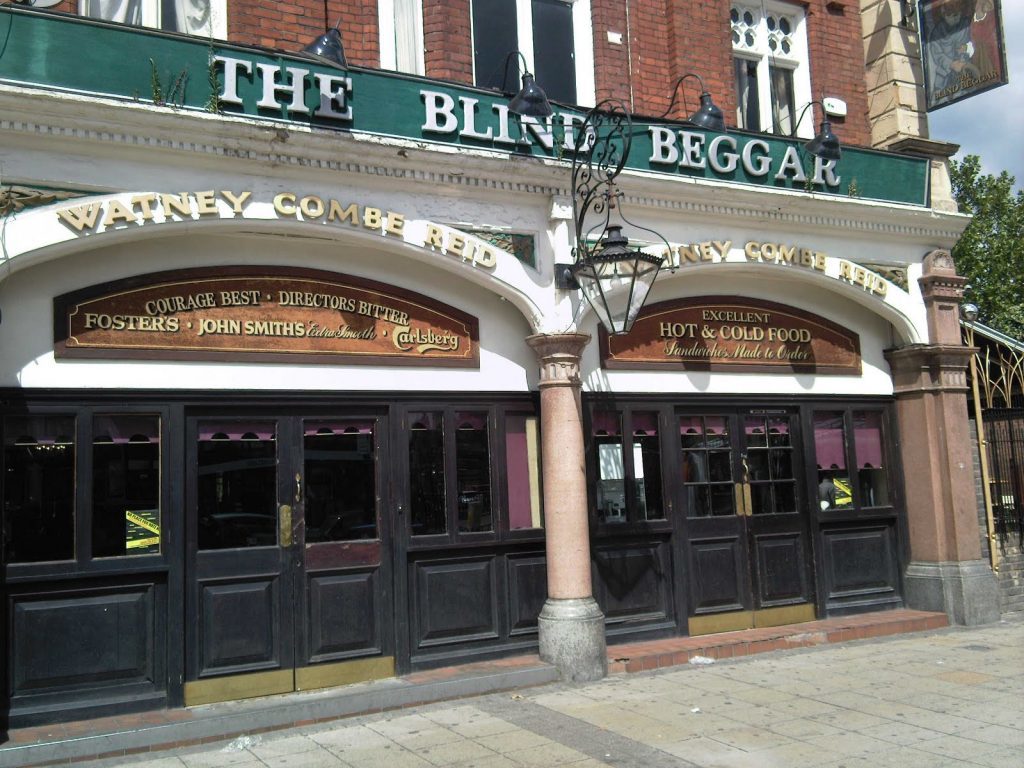 And we're off again, this time to 178 Vallance Road in Bethnal Green, the site of the home the twins shared with their much adored mum Violet.
Violet, it seems, was also adored by Judy Garland who visited her at the house.
The Hollywood superstar had met Vi at her sons' Knightsbridge night-club Esmerelda's Barn – frequented by celebrities such as Diana Dors and Dame Barbara Windsor.
Our tour guide tells us: "Judy fell in love with Vi and used to come to her house. Imagine what the neighbours made of that!"
The tour moves on to the Repton Boxing Club – where the twins, talented boxers, sparred – and the first film location on our circuit.
The card game in Lock, Stock was shot inside the boxing ring.
Then we're off to the Pedley Street arches, the evocative location of the films Children of Men, Face, Gangster No.1 and, you guessed it, Lock, Stock.
This engrossing tour on foot lasts around two hours and is not for the faint-hearted or anyone under 16.
It's pretty gory but is peppered with a dark humour that has the crowd erupting into unexpected bouts of laughter.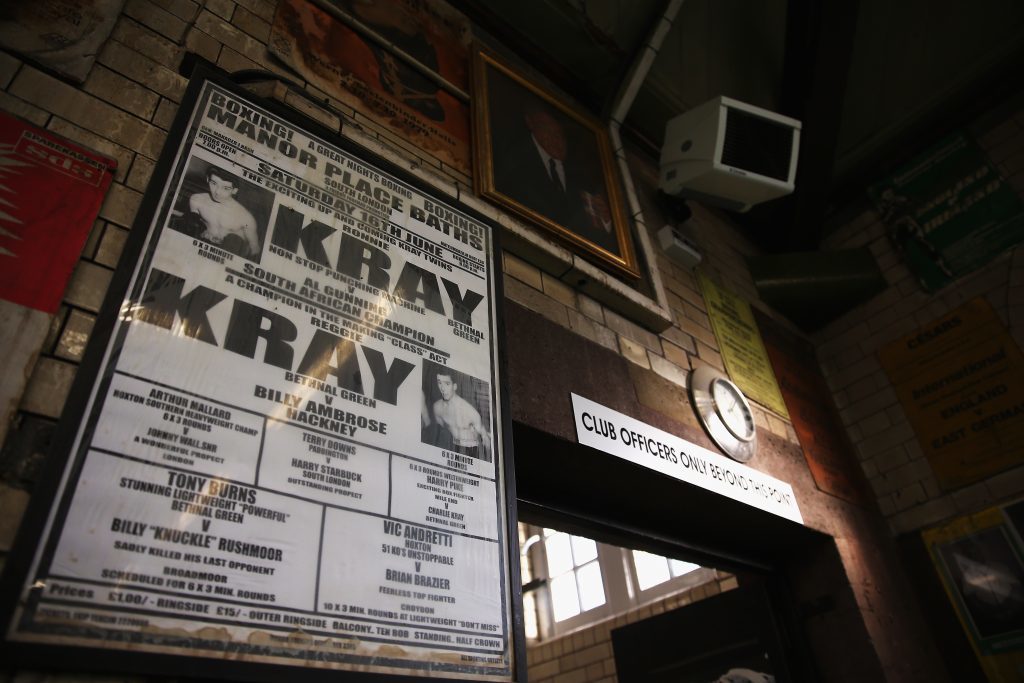 We're winding down now and heading for St Matthew's Church from where Ronnie and Reggie made their final journey, this time to the grave –  Ron in 1995 and the twin with whom he ruled the East End in 2000.
In each case the streets outside were lined with mourners. I could never fathom why.
But even Leonard 'Nipper' Read, the former Scotland Yard detective who tracked the Krays down and brought them to trial for the murders of Cornell and Jack 'The Hat' McVitie at the Old Bailey in 1969, is reported to have said he was "saddened" by their deaths.
Brit Movie Tours director Lewis Swan has the last word on my quandary.
He tells me: "People don't go on these tours because of their adoration of gangsters, it's more that they are curious about the dark side of humanity.  They want to understand what drives people to do bad things."
The Krays Gangster London Tour costs £20 per person. 
Also available are Jack the Ripper tours, a Midsomer Murders Tour of Locations, as well as the Inspector Morse and Lewis Tour of Oxford. Call 0844 2471 007.
---
READ MORE
Norway's peaceful capital has so much to offer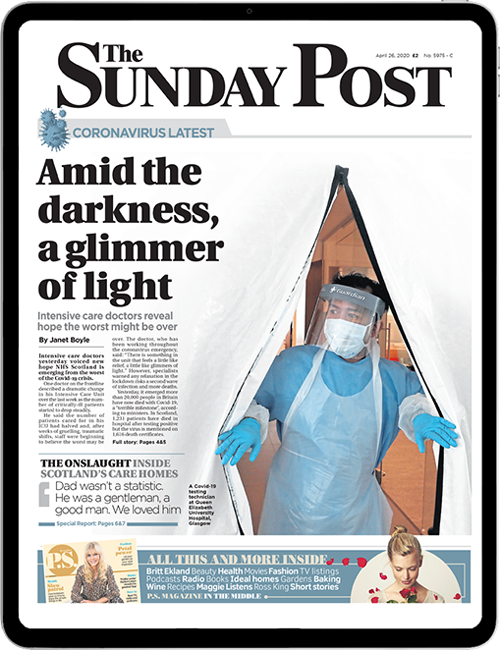 Enjoy the convenience of having The Sunday Post delivered as a digital ePaper straight to your smartphone, tablet or computer.
Subscribe for only £5.49 a month and enjoy all the benefits of the printed paper as a digital replica.
Subscribe