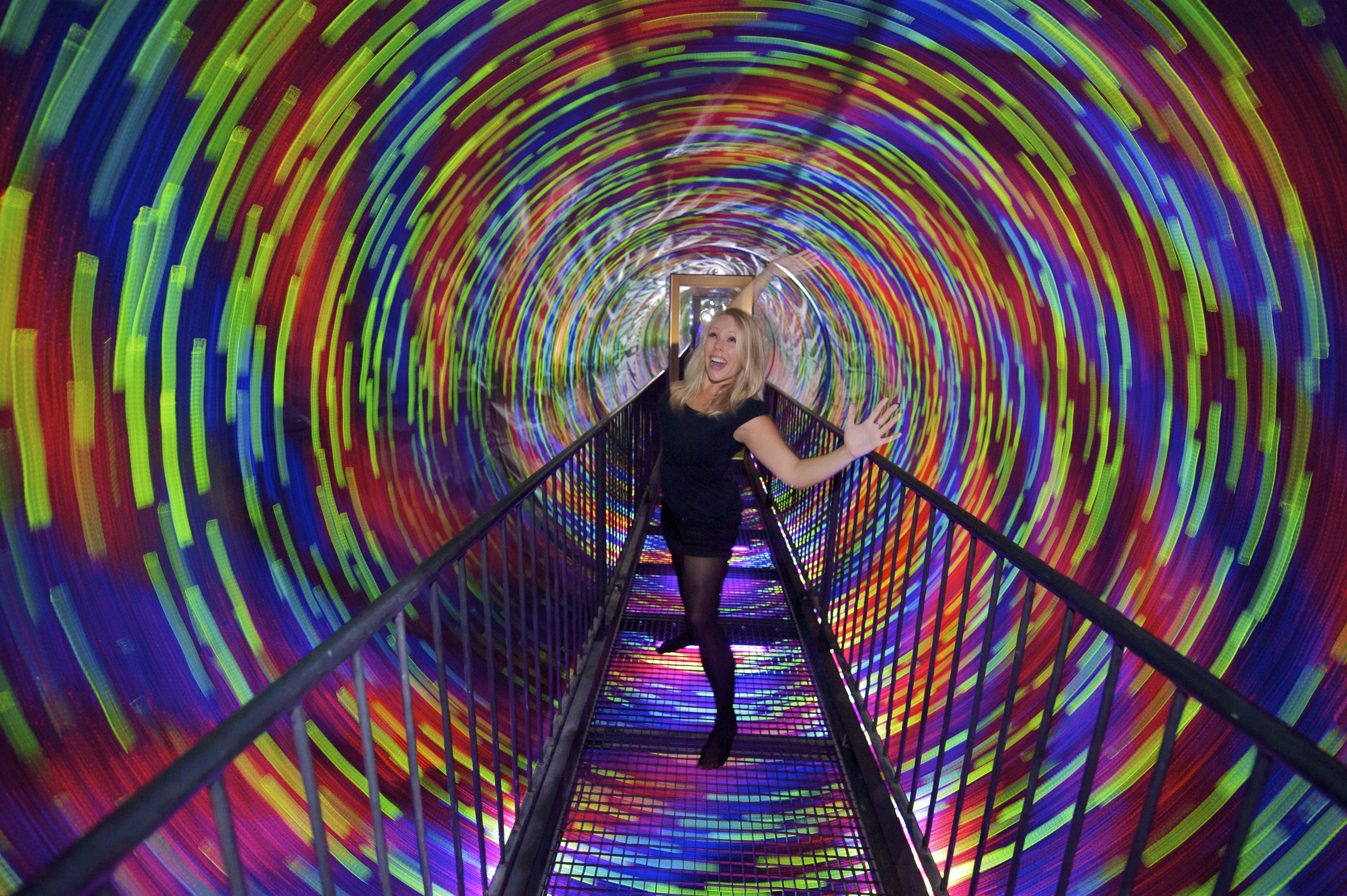 WE'RE here to travel – but this is a journey like no other.
Cue Edinburgh's Dynamic Earth and Scotland's very own "Time Lord" James Hutton.
He may have lived in the 1700s, but the man dubbed one of the country's greatest scientists seems as real as can be as he greets us.
Credited with being the first to discover that the earth is millions of years old and continuously forming, good old Hutton is about to wave us off on a journey through time. Dr Who eat your heart out!
And as we step into the Deep Time Machine our kids are bursting with anticipation. They are about to experience the story of planet earth.
In no time flat we are, it seems, travelling faster than the speed of light as millions of years flash by. And in little more than a few seconds we are hurtled back to the Big Bang, stars exploding all around us.
But it doesn't stop there. Thanks to state-of-the-art technology we're witnessing our planet's dramatic beginnings as heaving volcanoes spew molten lava and ash into the heavens and the ground shudders beneath us. It's so real we're ducking for cover and hanging on for dear life.
And then suddenly we're soaring above the earth and diving under its polar ice before finally crash-landing in a tropical rain forest.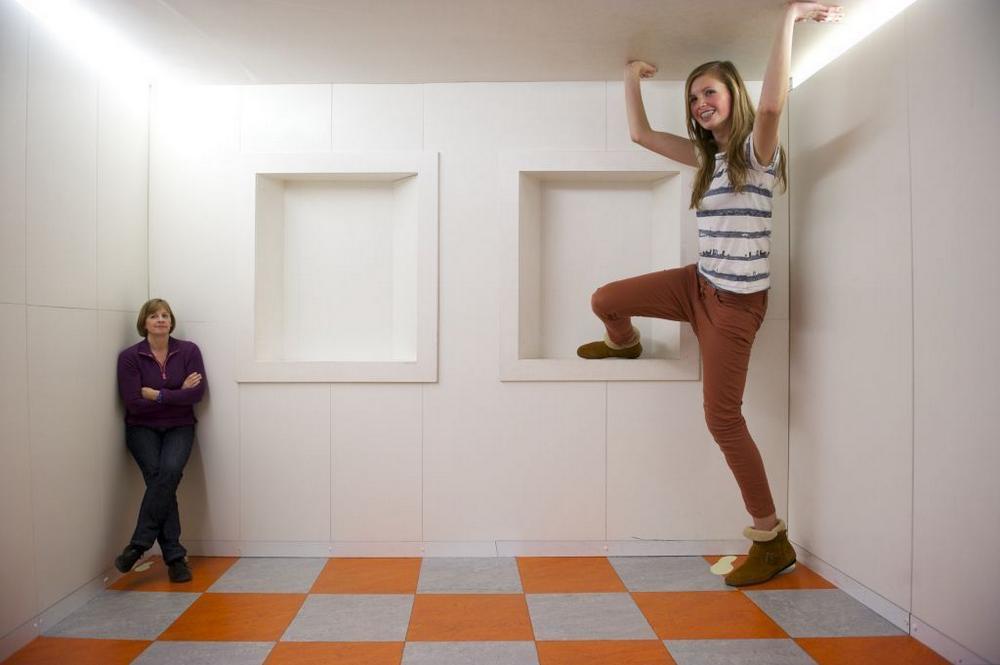 When we do eventually return to the 21st Century foyer of this five-star visitor attraction, all our awe-struck nine-year-olds can utter is: "Coo-ell!"
Dynamic Earth lays claim to being the only centre of its kind in the UK. And as it's only about 10 minutes from the Waverley Station, it was the first on the list of "must see" child-friendly attractions in this whistle-stop tour of the capital.
Outside we head to the Grassmarket where we can enjoy a leisurely al fresco lunch. Happy to sit and watch the world go by, we are interrupted by our boisterous kids who, having already polished off their food, are keen to hit the Royal Mile. And they want to take the most direct route, the Castle Wynd Steps – all 187 of them. Help ma Boab!
Up they go with a lively skip, the carrot of Camera Obscura dangling at the top, while I huff and puff my way to the top. But it is worth the near-coronary because there is nothing obscure about the reward.
The Royal Mile throngs with pipers, quirky street performers and international tourists captivated by its riveting history and the sheer charm of it all.
And Camera Obscura turns out to be a veritable feast for curious and fun loving minds of all ages.
We lose ourselves in the mirror maze and are tricked into thinking we'll turn head over heels in the thrilling, multi-coloured Vortex.
The hologram exhibition – one of the largest in Europe – has us spellbound as images appear, morph into something else, and then vanish before our eyes.
We hold lightning in our hands, put ourselves at the mercy of the hilarious head-swapping machine and in this breath-taking world of dizzying optical illusion, watch our children play with proportion in a room for two where one is shrunk to knee height and the other becomes a giant.
But it is in a pitch-dark roof-top chamber that we discover the true magic of the Camera Obscura.
Here, live moving images of the city are projected on to a viewing table through a giant periscope – real people the size of ants, buses and taxis like Dinky toys.
We are able to pick them up, make cars move over our hand-made paper bridges and virtually play God with the real, living world. Now that is cool!
And as we're right here on the Royal Mile, how can we not visit Edinburgh Castle?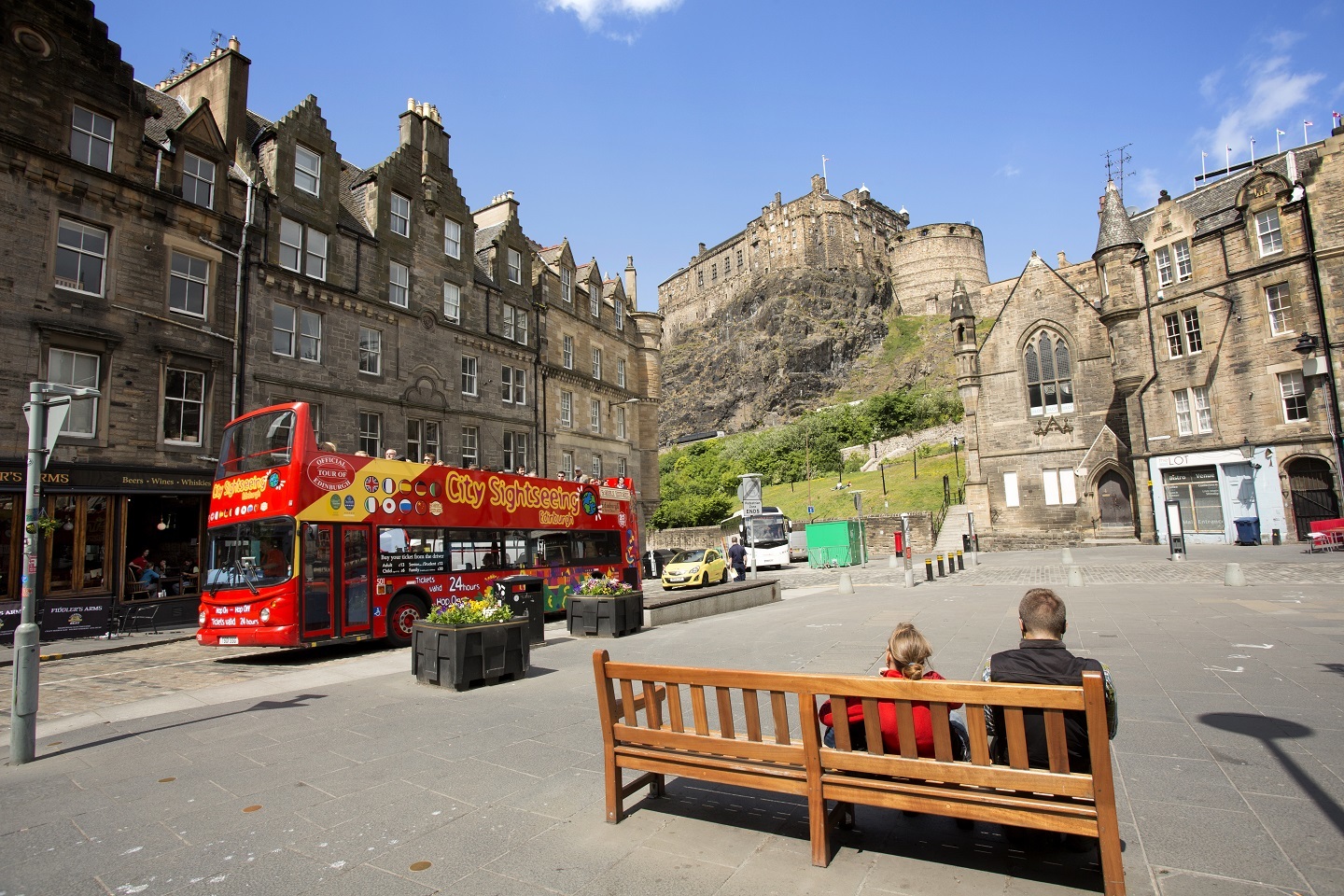 "Aw…" whine the kids, "do we have to? It'll be boring!" But they forget their gripes the moment they spy the castle's cannon and clamber on top.
Prising them away with the promise of riches, we join the long, narrow and somewhat claustrophobic queue to see The Honours of Scotland (aka the Crown Jewels).
While they do not possess the ostentatious bling of their counterparts in the Tower of London, they are just as priceless – from a historical point of view.
We learn the sceptre and crown were first used together for the Coronation of Mary Queen of Scots in 1543.
Before we leave we hit the castle gift shop, vowing not to spend a fortune, but end up taking away our own mini version of the Crown Jewels.
Fast-forward to two happy tiara-topped princesses heading for home along the Royal Mile to the skirl of We're No Awa' Tae Bide Awa' – now that is a gem of an image!
---
READ MORE
Leonardo DiCaprio to highlight homelessness during Edinburgh visit
A tour of Edinburgh shows it has more to offer than just shops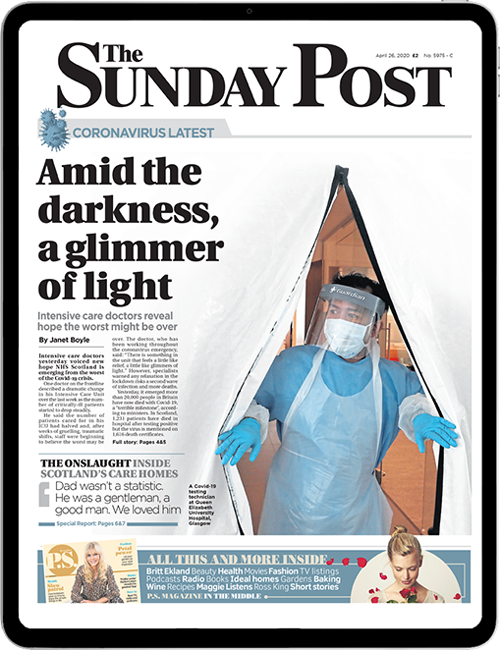 Enjoy the convenience of having The Sunday Post delivered as a digital ePaper straight to your smartphone, tablet or computer.
Subscribe for only £5.49 a month and enjoy all the benefits of the printed paper as a digital replica.
Subscribe