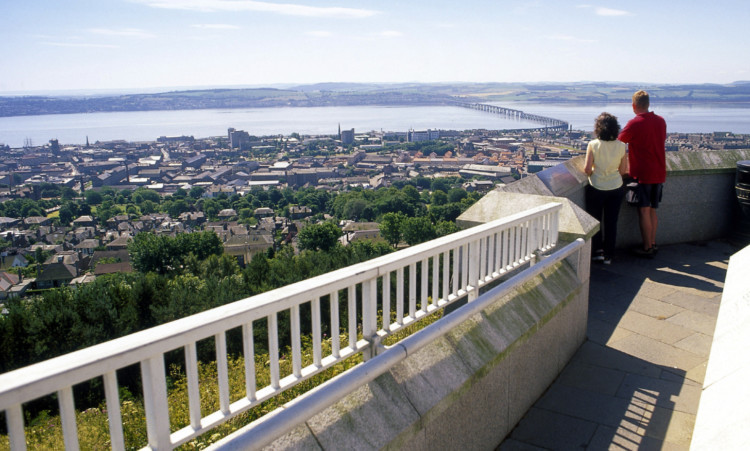 Much more to Dundee than just a day at the shops.
I've always thought I have a good idea of what Dundee is like. Well, I know the shops anyway.
From Accessorize to Zara, it's got a great selection of High Street names, all within a compact centre. I've spent time in plenty of great pubs and restaurants, too, over the years.
But I keep hearing that Dundee is a city on the up, that it's going through change. A cheeky upstart of a city, really, competing with the central belt giants of Glasgow and Edinburgh and saying to the world I'm as good as you.
There's only one thing for it. Spend time in the city without going near a shop. Our hotel is the newly-opened Malmaison. Just nudging Dundee's ever-changing waterfront district, Malmaison will be a perfect location in the months and years to come.
The waterfront is undergoing a multi-million pound regeneration and the end result promises to be fantastic, with the jewel in the crown the V&A museum, scheduled to open in a couple of years.
At the moment, there are parts of the waterfront that are a bit of a building site and that includes the view from our room. But you can't make an omelette without cracking eggs.
It doesn't spoil our enjoyment of our room, which is lovely, has a super-comfy bed and a free-standing bath, plus a cheeky Dennis the Menace picture as a nod to Dundee's comic heritage.
I deliberately haven't taken many toiletries thinking they'd be supplied and I'm right. However, there's no hair conditioner. For lots of men, no big deal. But for women? It's a disaster!
Small details can make all the difference to a hotel stay. So I'm impressed to find you can order fresh milk, free of charge, for your morning cuppa in your room. Far superior to those fiddly wee cartons of "milk" that so many hotels rely on.
We kick off our night in style with a drink in Malmaison's Malbar. Well, it would be rude not to.
Malbar weekends kick off on a Friday evening with Bubble Time, featuring champagne cocktails and offers on the sparkly stuff.
We find ourselves spending quite a while in here. It's just too relaxing to move. The website claims it's good for celebrity spotting in Dundee! but perhaps unsurprisingly, A-listers are thin on the ground on this particular Friday.
A couple of drinks certainly helps to work up an appetite and we head up to The Brasserie, Malmaison's restaurant.
It's described as cosy and it's certainly that. In fact, I'm slightly disappointed to find our table for two a little too close to other tables on either side. Sometimes you just need a little space.
However, on to the food. After much deliberation, Mr Ali chose fritto misto, a seafood-lover's dream of squid, tiger prawns and courgette, with sweet chilli dipping sauce, while I plumped for Thai BBQ chicken lollipops, with Thai
dipping sauce.
For mains, it was classic steak frites for him that's steak and chips to you and me and smoked haddock fish cake for me, which came with warm poached egg, spinach, spring onions and mustard sauce. Judging by our (close) dining companions, this is one of the most popular choices on the menu and no wonder. It's a little plate of heaven, the just-right poached egg yolk oozing over the fishcake and adding to its yumminess.
Of course, I order a side of chips, too. Call me greedy, but a main course without a big portion of something stodgy like chips or pasta always leaves me wanting more. It's safe to say I'll never be a simply-salad kind of girl.
We are pretty full after two lovely courses, but I still find room for a cheeky wee chocolate souffl with vanilla ice cream. And quite divine it is too.
Next morning at breakfast, we land lucky with a window seat far roomier and more private and enjoy a fantastic cooked breakfast as well as plenty of fruit, cereal and yogurt.
After so much eating and drinking, you might think we'd have chilled out doing nothing for the rest of the day admittedly, it's quite tempting but we decide to stick to our plan and head out to find out why there's so much of a buzz around Dundee at the moment.
Turns out they're not wrong. The Dundee Women's Trail is a fascinating way to find out about the strong women who changed the face of Dundee over the years and you'd be hard pushed to find a better bunch in any city and see the changing city into the bargain.
You might think we'd be sick of eating and drinking but I never take long before refuelling and we stop at Jute, the bar of the DCA, for coffee and cake.
We end our day with a walk up Dundee Law. You might think it's just a hill. And you could argue there are better ways to spend your time. But you'd be wrong.
On a clear day like ours is you're well rewarded with stunning views of this ever-changing city, plus you can see right across the Tay to Fife.
A friendly local told us that next time we should come as the sun rises, for even more spectacular views. Maybe one day.
One thing's for sure, we'll definitely be back to Dundee. And not just for the shops!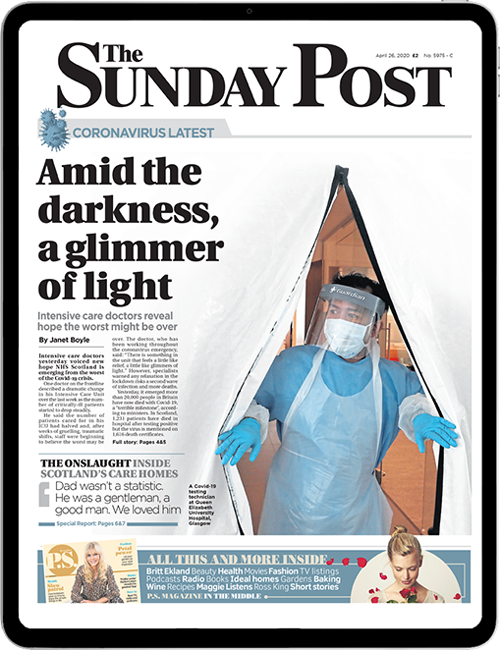 Enjoy the convenience of having The Sunday Post delivered as a digital ePaper straight to your smartphone, tablet or computer.
Subscribe for only £5.49 a month and enjoy all the benefits of the printed paper as a digital replica.
Subscribe