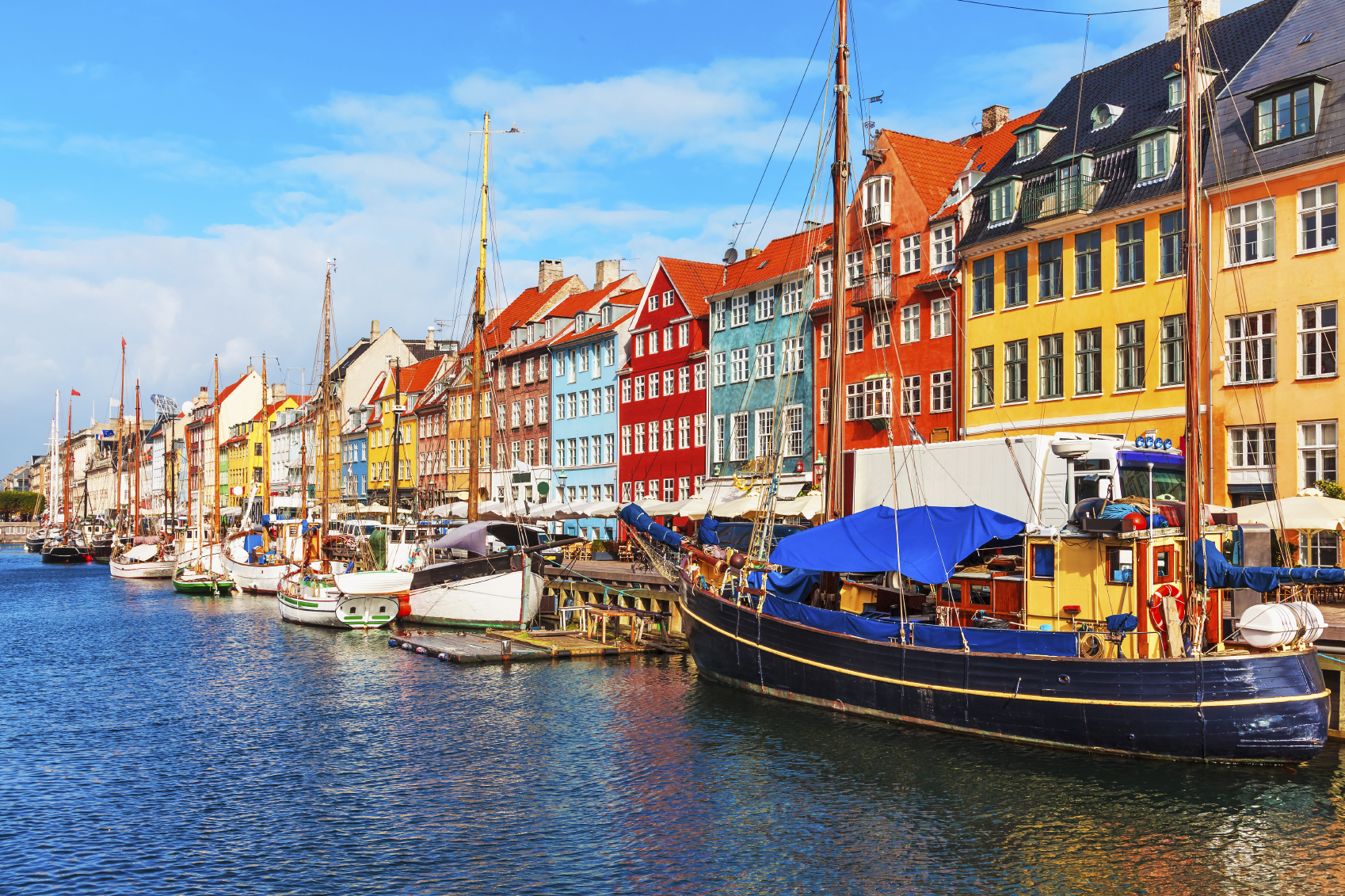 Bursting with lively, friendly Danes who all seem to speak ridiculously good English and cycle everywhere, it's a fun, vibrant city with lots to see and some of the best restaurants in Europe.
So, what's stopping you from going?
Likely the thought that it'll break the bank.
Let's face it, Scandinavia is eye-wateringly expensive, isn't it?
Well yes, it is. Or should I say, it CAN be, but Denmark is one country where – if you know how to play the system – it can also be no more expensive than home.
Here's my insider's guide.
First, the good news. For Scots, it's an hour-and-a-half away with easyJet or Ryanair (personally I'd go easyJet every time).
Whatever, you get the drift – it's cheap to get to.
OK, I'm not going to pretend it's cheap as chips once you get there – it's not.
But read on, because there are ways to make your kroner go further.
These include choosing set menus and eating your main meal at lunchtime.
And also using the brilliant public transport system.
Another bit of good advice is to buy a Copenhagen Card, which at 79 euros for 72 hours, gives you free admission to 74 museums and attractions, free public transport by bus, train and Metro and discounts on restaurants, attractions and entertainment.
It's a powerful piece of plastic and a great way to save a lot of money.
Buy it at copenhagencard.com
A great way to get your bearings is by joining a local guide for a free walking tour of central Copenhagen.
There is a choice of tours from a three-hour guided walk starting on the steps of the City Hall and finishing near the Royal Palace (Amalienborg Palace) to a shorter 90-minute orientation from Christianshavn to the entrance of Christiania.
A DFDS canal cruise is another way to familiarise yourself with the city.
They leave from Gl. Strand every 20 minutes and they're free with your Copenhagen Card.
Despite the city's reputation for fine dining and as the epicentre for 'New Nordic Cuisine' it's still possible to find a range of reasonably priced restaurants catering to all tastes.
A great example is the new Copenhagen Street Food Market concept which opened in 2014 on Paper Island to serve imaginative, sustainable and cheap street food from all over the world.
Also look out for a Cofoco restaurant. Standing for Copenhagen Food Consulting, there are currently 14 establishments across the city offering high quality and great value food with fixed price menus.
There are four amazing restaurants that I want to share with you:
Höst offers amazing combinations of flavours, small portions (so you eat several of them) and a brilliantly original menu. Just trust me and try it. See cofoco.dk
Marv og Ben is a fabulously creative restaurant where Andreas, the owner, not only produces some of the most delicious food, but also makes his own fruit schnapps (beware – it's wicked!). All the courses are starters at basically a tenner a plate, but they are absolutely delicious. For around £35 you can have the menu of the day of four courses. It's one of Europe's most innovative restaurants and the quality is truly first class. Book ahead. This is one of the best tables in town. See marvogben.dk
Then there's the fabulous, innovative cuisine from the Baltic Island of Bornholm in Restaurant Koefoed. See restaurant-koefoed.dk/frontpage.html
Last, but not least, the beautiful, traditional Marchal, at the Hotel d'Angleterre. This is Denmark's equivalent of the Ritz, but the price for eating an amazing dinner there is nothing like as much. It's Michelin starred, understated chic and the food is just amazing. There's no point me going into menu options as they change with the season, but – trust me – it is fabulous. All the classics, but done with a Nordic twist.
To see the city from a completely different viewpoint take to the air and peer down on parliament from the top of Tårnet, Copenhagen's tallest tower at the Christiansborg Palace. A visit is free and, on a clear day, you can see as far as Sweden.
Now, cycling is all very well – it's eco-friendly, I get that. It's good for your health, but hey, in Copenhagen – for the pedestrian – it's something to treat with huge respect. I was nearly taken out twice on my last trip!
Trust me, these Vikings take no prisoners.
Stray into their omnipresent cycle lanes by just an inch or two and you're taking your life in your hands.
Oh, and mums or dads with the attached-cycle-baby buggy. Watch your back!
An excursion you just have to make is to 16th Century Kronborg Castle.
The 40-minute train ride to Helsingor is free on your, yes, you guessed, Copenhagen Card, and once there you can visit Hamlet's Castle – the amazing Renaissance fortress, still filled with art and antiques that Shakespeare used as his inspiration for that famous play.
Facts…
Budget hotel: wakeupcopenhagen.com Rooms from £50.
easyJet flies to Copenhagen from Edinburgh five times a week with fares from £29.49 one way, including taxes. Flights can be booked now at easyjet.com
Tourist information: visitdenmark.co.uk
---
READ MORE
French mobile home holiday is a must for young families
Swiss Bliss: Escape and live the high life in stunning ski resort Villars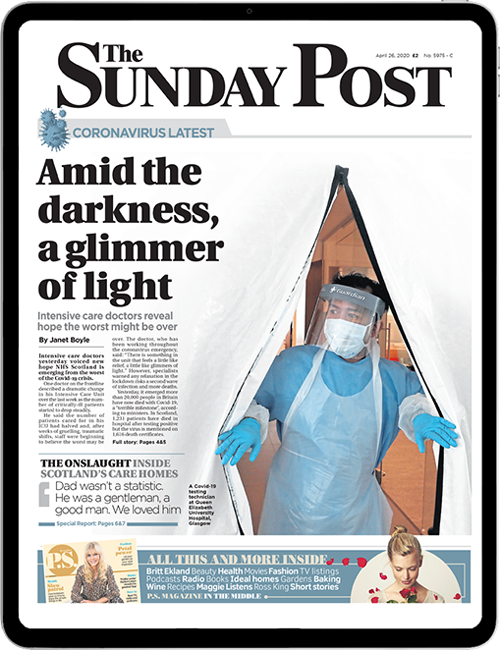 Enjoy the convenience of having The Sunday Post delivered as a digital ePaper straight to your smartphone, tablet or computer.
Subscribe for only £5.49 a month and enjoy all the benefits of the printed paper as a digital replica.
Subscribe