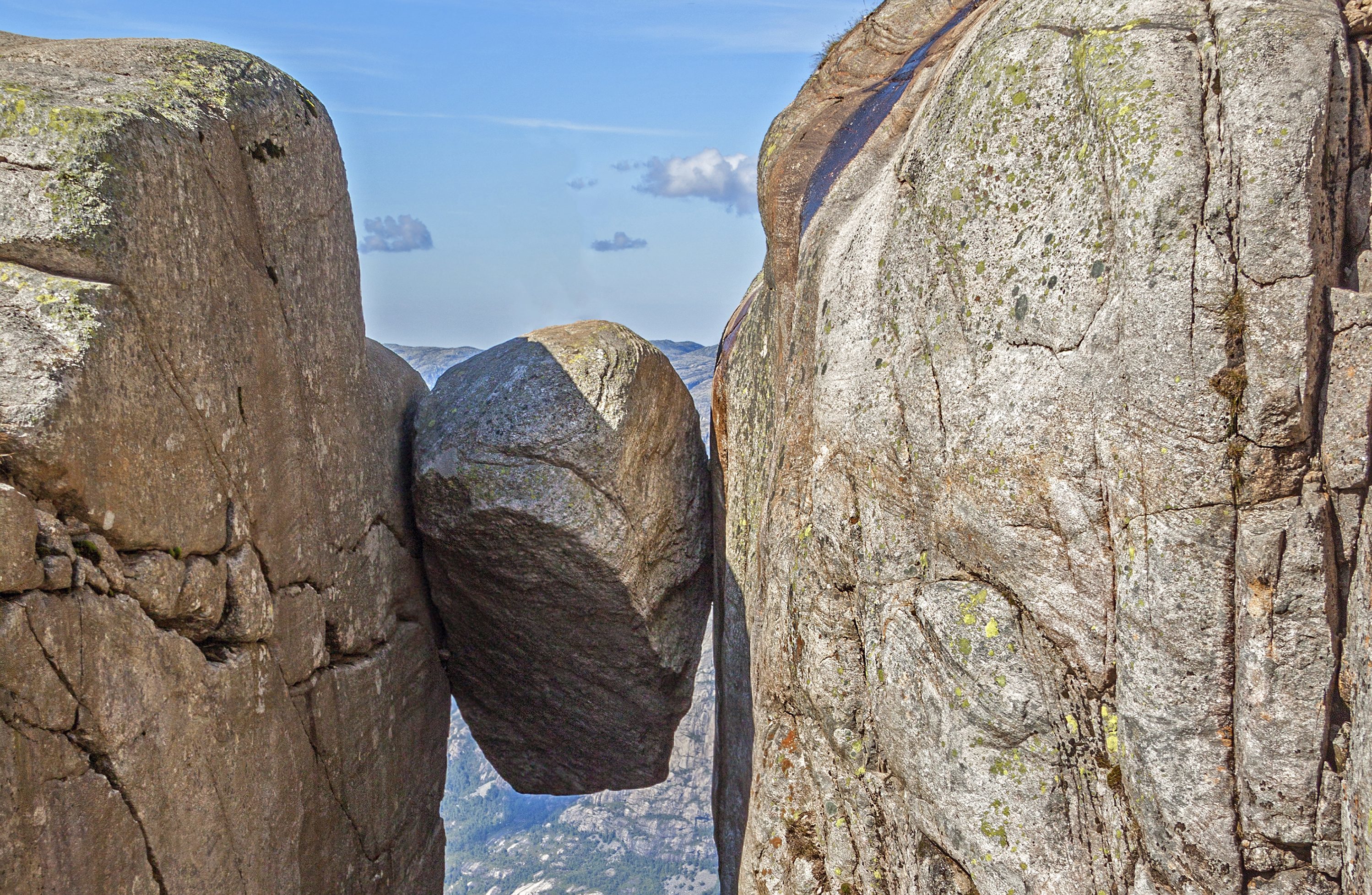 IT'S ironic, really — at a time when British tourists' habits have changed because of the terrorism threat, many of us scare the living daylights out of ourselves deliberately!
Dreadful events in recent years have seen massive changes in the countries and resorts Britons used to visit, with places like Tunisia seeing a huge dip in tourist numbers.
And yet, for many a Briton, going on holiday is still the chance to carry out some dares, whether it be climbing ridiculously steep mountains, balancing precariously over canyons, or risking life and limb bungee jumping.
The little-known Kjeragbolten, it seems, is a favourite must-do event for many an adventurous British tourist, regardless of age.
A huge boulder wedged between two mountains, it is balanced 3,228 feet above the ground, in an out-of-the-way region of Norway.
Thing is, nobody knows for sure how much weight it will support, nor if changing climate and weather conditions have weakened it much from one year to the next.
But many folk still come back here, to stand on it and just pray this isn't the day it collapses under them and sends them hurtling to certain death on the rocks below.
Now, that is not what we call a relaxing holiday experience!
Then there's Pripyat, where even terrorists are scared to go — well, it is part of the abandoned nuclear wasteland that is Chernobyl, Ukraine.
Nobody is quite sure how much future ill health you could give yourself by visiting, and most people give it a very wide berth, but it is popular with curious sorts.
El Chorro may not bring as many visitors to this part of Malaga as the area's beautiful beaches do, but it's a magnet for thrill-seekers.
Until it was renovated last year, it featured Spain's most-dangerous walk, a concrete path just three feet wide and 350 feet above the ground.
Originally built to let local commuters get to work faster in the early 1900s, it had fallen into disrepair and several people fell to their deaths from it.
The newly-improved walkway is still decidedly scary, and if you are a vertigo sufferer, just don't even contemplate it. For some reason, however, it continues to draw crazy risk-taking tourists!
Poveglia Island is another place nobody in their right mind would go, so large visitor numbers just shows there are lots of folk out there definitely not thinking straight.
From the plane bringing you to Venice, it's a stunning-looking island.
Alas, on the ground, it's actually been a dumping ground for the diseased and we are all officially banned from going there.
They do say, however, that if you offer local boat firms the right amount of euros, they'll get you there.
In days of yore, those made ill by the Black Death were taken here, and it was also treated as a so-called Quarantine Island during plagues and at one time as a psychiatric hospital base.
So to visit now isn't something we'd fancy — because typical British tourists just want nice, safe, relaxing holidays, don't we?
---
READ MORE
I'm not a lunatic: I just enjoy adventures, says Scots TV explorer Andy Torbet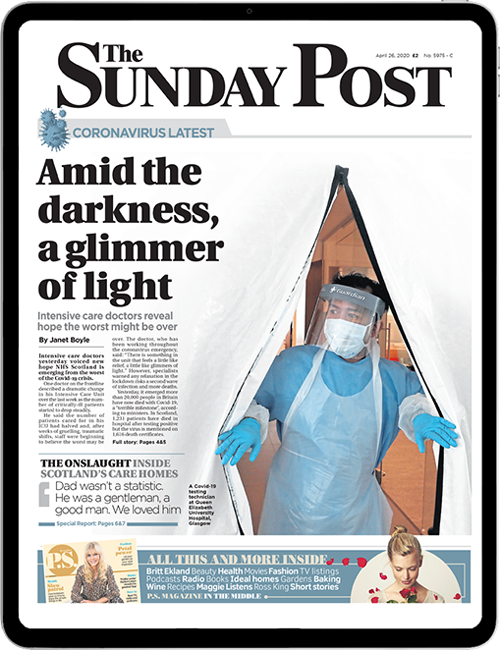 Enjoy the convenience of having The Sunday Post delivered as a digital ePaper straight to your smartphone, tablet or computer.
Subscribe for only £5.49 a month and enjoy all the benefits of the printed paper as a digital replica.
Subscribe