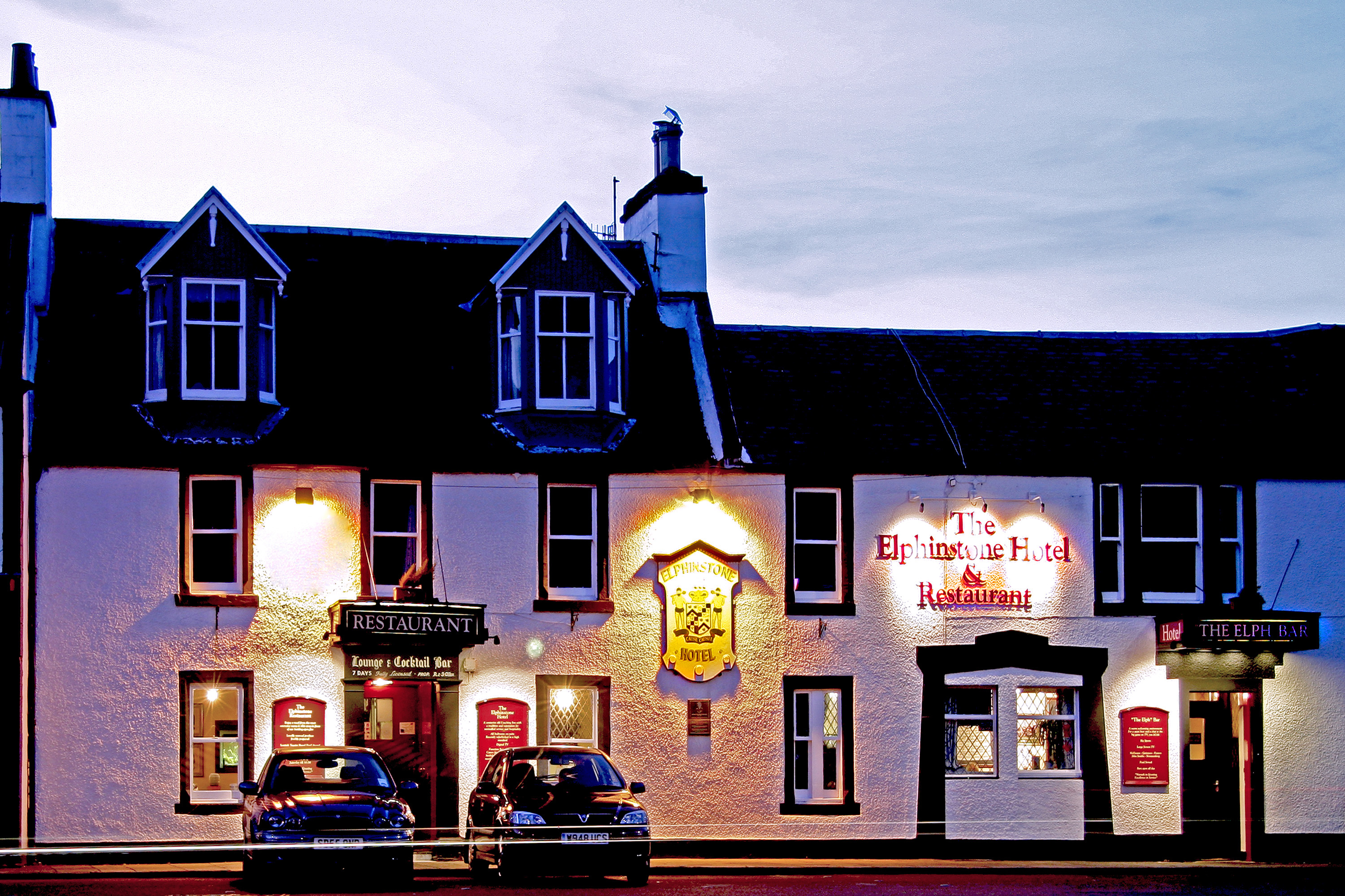 And The Elphinstone Hotel, in Biggar, is precisely that – a little diamond tucked away in a corner of South Lanarkshire.
Mind you, it would have to be termed a long-standing secret because it's operated as a hotel under that name for close to 400 years.
In that time, however, it has become an integral part of Biggar's community. It is "their hotel".
When we visited, on a Friday evening, it was like walking into a family gathering.
A wise old owl of a restaurant critic once told me that if you are in a town you don't know and can't decide which restaurant to choose, go where the locals are going.
All the tables in The Elph's dining area were full and all the diners seemed to know each other.
There was a great deal of inter-table conversation and many an occasion when someone would get up, wander across the dining area to exchange news with friends.
It was lovely. If you'd like to show off Scotland at its welcoming best, you could do a lot worse than this sturdy whitewashed building in Biggar.
The Southern Uplands don't, in my opinion, shine brightly enough in Scotland's tourism crown. There is almost everything here and close to every attraction in the nation's heartland.
Getting out for a wander through Biggar, you'd have to work hard to find anything to not like. It is a traditional Scots town, with all the shops and friendly pubs you'd expect. It also has a few quirks all its own, like the nation's only Victorian puppet theatre and the best preserved gasworks, and museum, in the land.
The more adventurous might take a walk up Tinto Hill for a panoramic view of the uplands. And the even more adventurous could paraglide or hanglide, as this is a favourite spot for both sports.
Coming back to The Elph after a day's exploring feels like coming home. The real log fire helps create a homely atmosphere, and the bonhomie of host Michael Allen (deputising for his father Robert that night) helps a great deal.
Michael served dishes with the waitresses, pulled pints with the bar staff and swapped rugby anecdotes (this is very much oval ball territory) and banter with the diners.
His attempts to reassure one all-female party that the rocky road cheesecake may indeed be a diet item might not have been too convincing, but they all ordered a portion – just to check.
We soon discovered that the dining room wasn't full solely because of the friendly atmosphere. It was full because it serves great food.  The choice of dishes on the menu is spectacular; there is page after page of main courses to choose from.
We had the Cullen skink (just right) and the deep-fried Bree (fresh and tangy), followed by the venison (juicy and tender) and a traditional roast beef and Yorkshire pud (hearty and succulent). I really couldn't find even the smallest of faults with any of it.
Pudding was a difficult decision but eventually we opted to indulge in sticky toffee pudding.
If I'd been wearing a hat, I'd have doffed it to the chef – if I could have managed to move at that point, so full did I feel.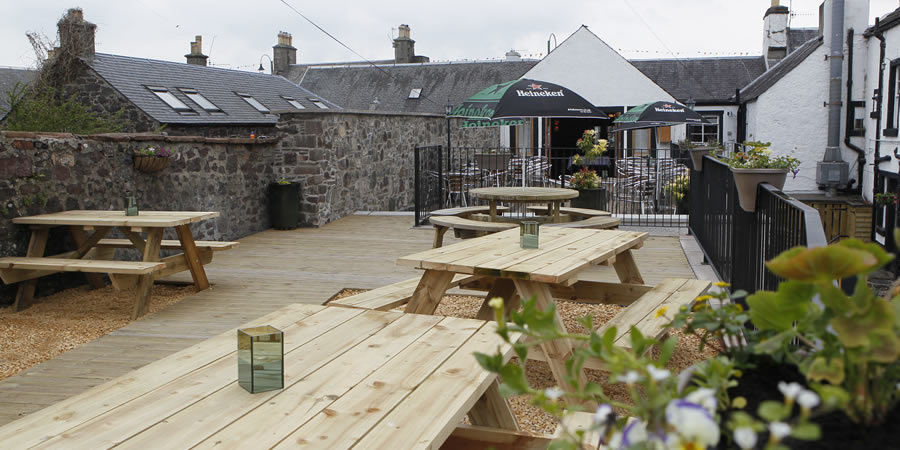 Chatting with host Michael when service had quietened a bit, we learned that his dad was absent that night because he was off to the Lanarkshire Business Excellence Awards.
The next morning as we tucked in to a sumptuous Scottish breakfast, an only slightly hung-over Robert revealed The Elphinstone had won the John Brinkins Award for Excellence in Tourism.
And well-deserved it was too, because The Elphinstone has an awful lot going for it.
It captures the best of what are vital ingredients for a good hotel.
For a start it is in a beautiful part of the country. It is traditional and homely, but the standards of the food and service are highly professional.
It's good for a casual bar meal or as a place to have a celebration for one of life's milestones.
The staff are friendly and the log fire just adds to the welcoming feel.
The place is clean and, because it's an ancient building, it has twists, turns and hidden corners.
It's a bit of a quirky layout to be honest, but that just adds to the character of the place. The rooms are comfortable, with no two the same and you won't be disappointed with any of them.
Most importantly, it has a family feel about it which is easy to say but very difficult to achieve.
It deserves all and any awards that come its way.
Info
145 High Street, Biggar, ML12 6DL, Tel: 01899 220044 or email info@elphinstone hotel.co.uk
Family room: £92 for two sharing (£12 supplement per additional person).
Double/twin room: Sun-Thurs £79, Fri-Sat £82.
Single room: Sun-Thurs £56, Fri-Sat £59.
---
The Biggar Picture: What's so special about the Lanarkshire town?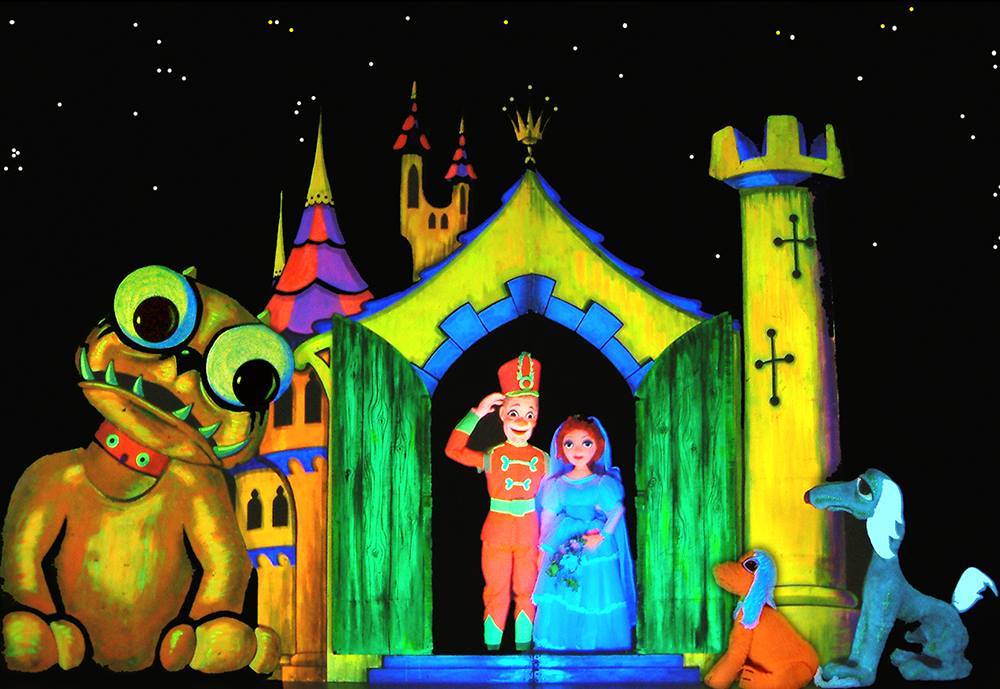 Biggar has Scotland's only permanent puppet theatre, Biggar Puppet Theatre, which is run by the Purves Puppets family.
The Biggar Gasworks Museum is the only preserved gasworks in Scotland. The works opened in 1836, producing gas from coal. But closed in 1973 with the introduction of natural gas.
The population of the town in 2001 was 2,098, although the mid census return of 2008 estimated it to have grown to 2,280.
Biggar is 49 miles, by road, from Glasgow, 31 miles from Edinburgh and 124 miles from Newcastle.
Biggar has been a settlement for at least 1.500 years. The town's first church was established in the 6th or 7th Century. But Iron Age remains dating back almost 2000 years have been found on nearby Bizzyberry Hill.
The present day A702 (Biggar's main street) follows the route of a Roman road which linked the Clyde Valley with Musselburgh.
In early 1900 a farmer located in Biggar founded Albion Motors as a small business which eventually grew into the largest truck company in the British Empire.
Biggar is 200 metres (660 ft) above sea level.
The town hosts an annual arts festival, the Biggar Little Festival. This year's runs from October 20 to 30.
The Biggar Bonfire, an ancient custom that takes place on Hogmanay, is said to date back to pagan times.
---
READ MORE
Scottish Borders have beauty for all to see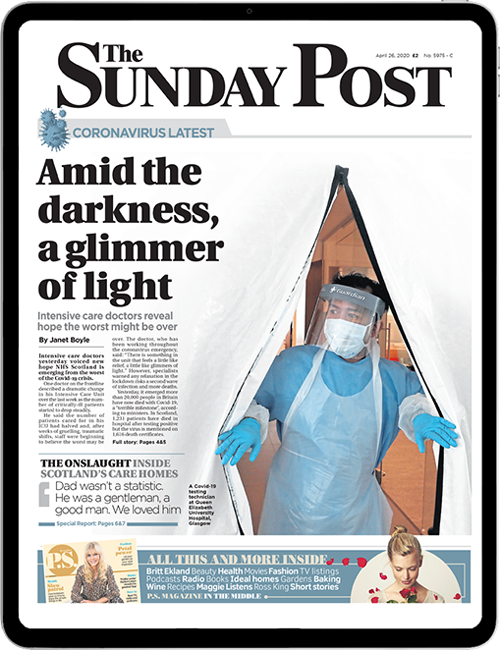 Enjoy the convenience of having The Sunday Post delivered as a digital ePaper straight to your smartphone, tablet or computer.
Subscribe for only £5.49 a month and enjoy all the benefits of the printed paper as a digital replica.
Subscribe