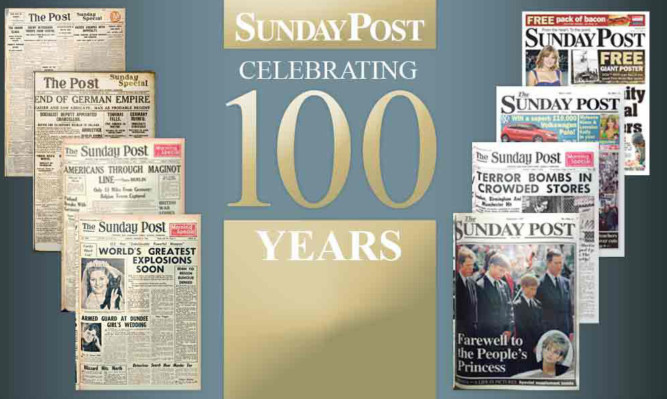 Not only was The Sunday Post our fans' favourite read last weekend, it was also their favourite TV show.
Hundreds of thousands tuned into the prime time programme, A Century Of Scottish Sundays, on BBC Scotland last Sunday evening which celebrated our centenary.
If you missed it don't forget you can catch up on BBC iPlayer.
And we are continuing to mark the historic moment with a super 96-page supplement, free today and packed full of features, photos and comic strips recalling the key events of the past 100 years.
Lots of readers got in touch to wish us a happy birthday after watching the documentary, including Kathryn Mclauchlan, who commented: "I just wanted to say a big 100th happy birthday to The Sunday Post. It is a brilliant paper. Thank you for hours of enjoyment."
The programme brought back lots of memories for Lovina Roe, who used to work for the newspaper.
She recalled: "During the mid-1960s I was Priscilla a very young Woman's Page editor.
"I was glad of my anonymity because the very few people who knew what I really did other than 'working for DC Thomson' had to be almost threatened into silence in case they let the cat out of the bag.
"That would have been the end of my life as a 'normal' person, because so many people wanted to be mentioned in the most popular newspaper in Scotland.
"I remember a time when, following a page I wrote about a knitting pattern, the engineers hauled responses in sacks up to my desk for about a week!"
And in a true case of Sunday Post serendipity, editor Donald Martin realised as he was watching A Century Of Scottish Sundays that one of the contributors to the show, Ewan McGowan, is also his postman.
Ewan, from Dundee, was interviewed as one of our loyal readers.
The 51-year-old commented: "I've been doing the same route for 13 years now and I like to have a chat with people. I knew Donald was involved in newspapers but didn't know anything more than that.
"But when he and his wife watched the documentary they recognised me and realised I delivered their mail every day!"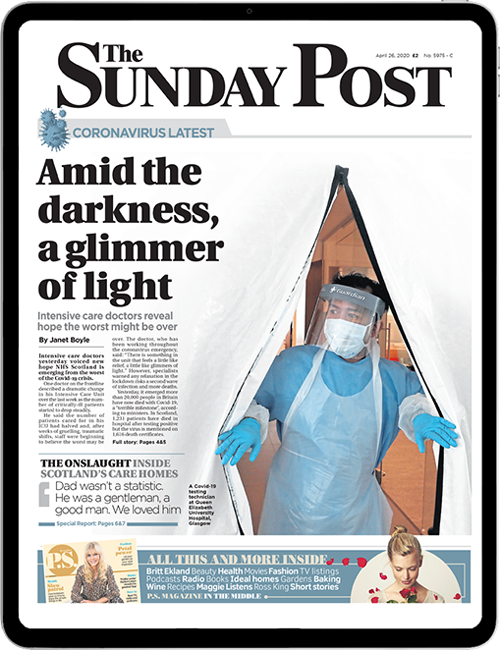 Enjoy the convenience of having The Sunday Post delivered as a digital ePaper straight to your smartphone, tablet or computer.
Subscribe for only £5.49 a month and enjoy all the benefits of the printed paper as a digital replica.
Subscribe