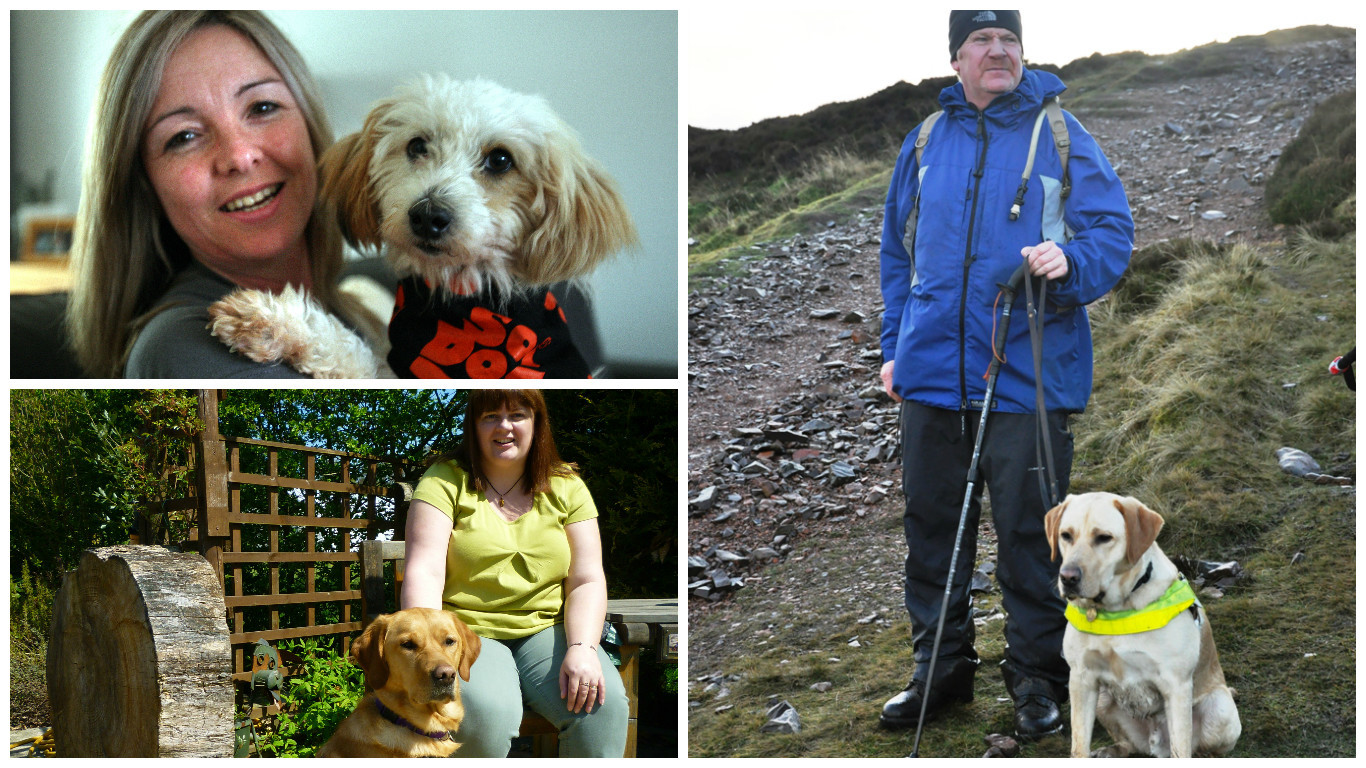 Our finalists and guests will hear some amazing stories on the night. There are sure to be a few tears.
This week, we're bringing you the shortlist from one of the groups that melts hearts – Special Family Pets.
We all love our pets. But we're sure you'll agree these ones are simply amazing and more than deserve their place on our shortlist.
Scott Cunningham & Milo – raising fortunes for the blind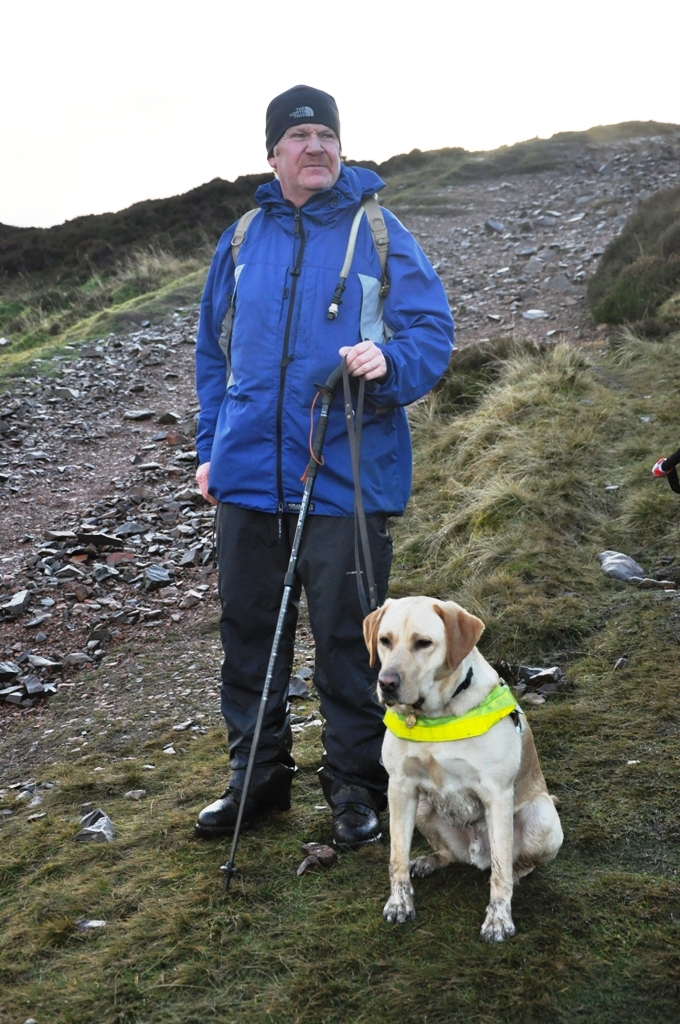 When Scott Cunningham was just 23, he lost his eyesight. It was a devastating blow and one he found hard to accept.
"It was very difficult to come to terms with initially. I was drinking too much and was a bit of a recluse," he admits.
Eighteen months after losing his sight, Scott's saving grace arrived – complete with four legs and a waggy tail.
Ike was his first guide dog, followed by Travis and then Milo.
"Without my guide dogs, I wouldn't be here," Scott says simply.
"They gave me my confidence back. I went to college, got an HND and then a job.
"I wanted to give something back to the amazing Guide Dogs Charity."
Scott has been awarded an MBE thanks to his fundraising efforts. He's raised £290,000 so far – and aims to smash the £300,000 barrier. So in April, he and Milo will walk the West Highland Way to raise more funds.
Milo is no ordinary guide dog. He's got almost 1,500 followers on Twitter and celebrity fans include Clare Balding and Amy Macdonald.
And Scott, of Larkhall, knows that Milo is the boss.
"While I'm washing the dishes after dinner, he's on the keyboard catching up with his friends," he laughs.
Kitty Wallace & Emma – wonder dog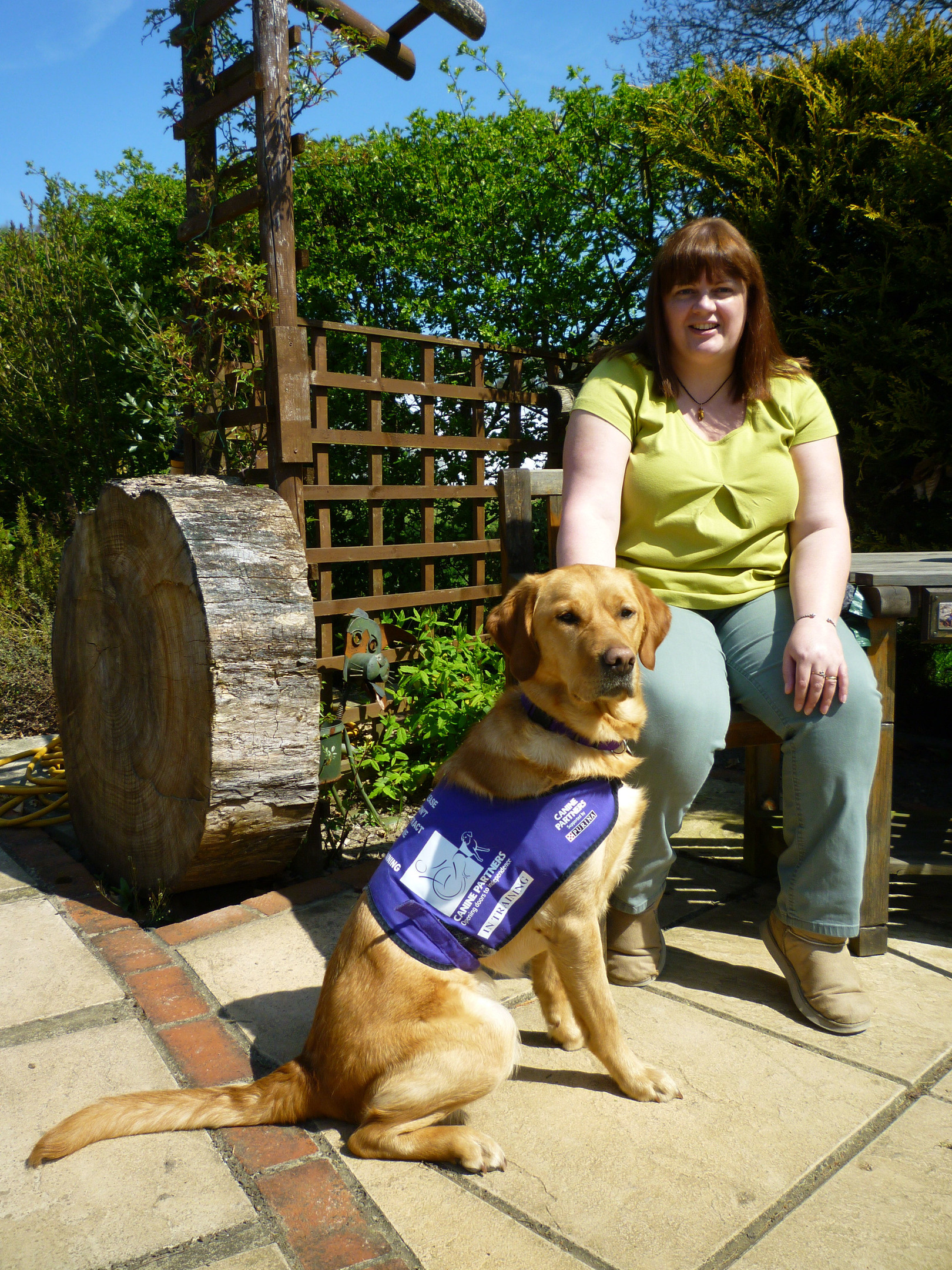 Kitty Wallace says she had "signed out of life" before she got trusty dog Emma.
Kitty, 44, has Ehlers-Danlos syndrome, which means she can dislocate joints and is in constant pain. She can also suffer faints.
"After I was diagnosed I'd been hiding in the house," she says.
"My career, my house, my first marriage was gone – I felt I'd lost everything."
Everything changed as Kitty watched Crufts on TV.
A dog from charity Canine Partners won the Friends for Life category and Kitty wondered if a pet could help her.
Before long, Canine Partners had teamed Kitty up with Emma.
"The amount of things Emma does for me is growing all the time – and she's anticipating more what I need," says Kitty, of Fife. "She will help me empty the washing machine and, if I fall, she gets the phone and sits with me until help arrives.
"She'll help me to pick things up too – everything from my crutches to a kirby when I'm doing my hair."
Emma also senses if Kitty is going to black out.
"She'll nudge into me to give me warning," she says.
Kitty says Emma thoroughly deserves her nomination.
"She gave me back my life," she says.
Angie Fox & Indi – from Thailand stray to Dundee pet
Angie Fox was surfing the internet when a little face popped up on her screen.
It was her introduction to Indi – the dog who has changed her life.
"My Facebook page is regularly filled with dogs and cats. Indi appeared and I instantly fell in love with the wee face looking so afraid and in need of TLC," she remembers.
Indi had been found lying at the side of a road in Thailand, having been hit by a vehicle. She was paralysed, covered in ticks, emaciated and unloved.
"I cried for a week every time I looked at her story," Angie says. "We had to bring her home."
Angie and husband Paul spent £1,600 getting Indi to Dundee. And Angie insists it was worth every penny.
"She has brought us such joy," she says.
"There were fraught times at first – she had to go from being a street dog in Phuket to living in a house with stairs and cats.
"She's stuck to Paul like glue – I am now relegated to the back seat in the car!"
Indi has her own Facebook page, highlighting the issue of stray dogs.
And Angie says they are bowled over by their Broons Award nomination.
"Gob-smacked!" she laughs.
---
THE Broons Awards ceremony is our way of celebrating the 80th anniversary of The Broons, Scotland's best-loved family.
Along with our proud supporters, we will celebrate the values of The Broons – care, compassion, laughs through life's ups and downs and a sense of community in our fun-filled ceremony at
Glasgow's Grand Central Hotel on March 10. We will announce the winners of each category at the ceremony, hosted by Lorraine Kelly.
It's sure to be an amazing night!
---
READ MORE
The Broons Awards: Oor fabulous foster folk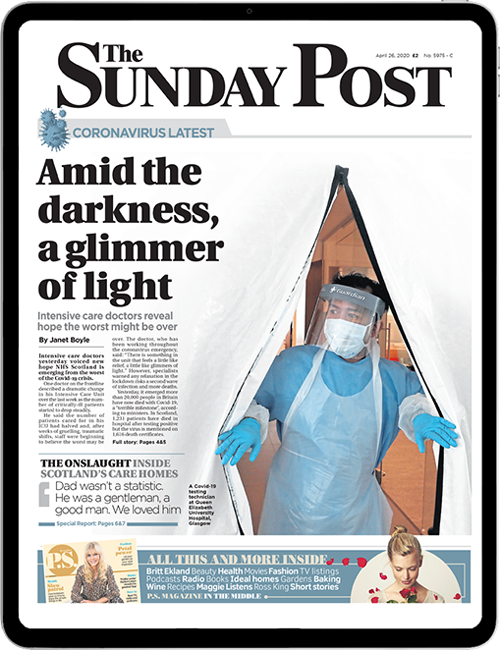 Enjoy the convenience of having The Sunday Post delivered as a digital ePaper straight to your smartphone, tablet or computer.
Subscribe for only £5.49 a month and enjoy all the benefits of the printed paper as a digital replica.
Subscribe