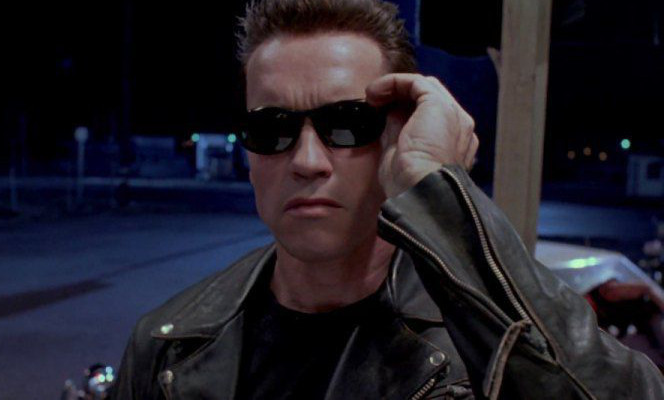 As Arnold Schwarzenegger prepares to team up with Compare The Market's meerkats, we look back at the best and worst celeb marketing campaigns.
Arnold Schwarzenegger is reportedly set to sign up to a deal where he will work with Compare The Market's loveable meerkats as part a new UK ad campaign.
The new role is a far cry from his Terminator days and it's impossible to tell at this stage whether the ad will be a hit or a miss.
But while we wait to see what comes of the bizarre collaboration, we look back at Britain's best and worst celebrity ad campaigns.
Sylvester Stallone Warburtons bread
This one's still in the pipeline, but it's hard to imagine how Rocky is going to sell the bread!
It's perhaps not fair to judge the ad before we see it, so we'll just say that the Rambo and Demolition Man star is unlikely to put this at the top of his CV.
Kevin Bacon EE
This series of adverts has been a real gem.
The upbeat series of Bacon marching through the streets of England uttering his quirky British mannerisms have warmed out hearts.
As Kev would put it "cheers!"
https://youtube.com/watch?v=Z0Md0e2WYII
Johnny Lydon Country Life butter
So much for anarchy in the UK. Johnny Rotten's bad boy image from his Sex Pistols days dissolved as soon as he appeared in his tweed suit as an English gent.
It may not have done his street cred any favours, but it certainly boosted Country Life's profile and helped an 85% rise in sales back in 1999.
Kerry Katona Iceland
The former Atomic Kitten singer has had a turbulent career with more appearances in celebrity TV shows than Dermot O'Leary.
Her stock was far from at its best when she signed up for Iceland adverts, and fell even further when they dropped her following reports about her personal life.
The partnership certainly attracted some attention, but you wouldn't exactly call it a success story.
Jennifer Aniston L'Oreal
The advert that made "Because I'm Worth It" a global catchphrase and spawned a series of spin-offs and spoofs.
Watching the advert with 21st century eyes makes you want to cringe it's all pretty dated.
But when Aniston was at the height of her powers as Rachel from Friends, this advert was seen as pure advertising gold.
Marcia Cross Albert Bartlett's Roosters
This may be the most surprising ad campaign of all.
Desperate Housewives star Marcia Cross and British potatoes?
Not an obvious choice of collaboration, but she certainly made the most of it.
The opening advert is probably pretty close to reality "you want me to be the face of potatoes???"
Gary Lineker Walkers Crisps
Looking back at this advert has made most of us in the office feel very old!
The fresh-faced Gary Lineker teamed up with Walkers Crisps in a cheeky partnership that has lasted the test of time.
Walkers even changed one of their most popular flavours to "Salt and Lineker".
You wouldn't normally associate crisps with high level sport, but that hasn't stopped the ad campaign becoming one the most successful in Britain.
Chris Kamara Ladbrokes
You always remember the first time you saw Chris Kamara in the shower!
Jaws dropped around the country when they first witnessed this Ladbrokes advert as the football pundit lathered up for a mock shampoo promo.
But once the stray football knocks over his glamorous assistant, it all starts to make sense. Sort of.
Jean Claude Van Damme Coors Light
Schwarzenegger and Stallone could learn a lot from this guy!
The tone of his epic Coors Light 1980s parody ad campaign was perfect.
It was impossible to watch the commercial without cracking a smile.
The only thing to top it was this Volvo Truck effort that followed…
Holly Valance Fosters
Holly's done a bit of everything in the entertainment world a teenager in Neighbours, one-hit-wonder pop star, actress in Taken…
And her appearance in this Fosters campaign was in the same vein more bit part than main event.
Jenson Button Head & Shoulders
Perhaps the silliest of all Jenson must shudder when he thinks of this monstrosity!
The charismatic and likeable F1 racing star did himself no favours when he signed up to this project.
As pleasing as seeing him in the shower should be, the advert really misses the mark and makes him look ridiculous instead.
A bit of a car crash of a commercial…
Jamie and Louise Redknapp Thomas Cook
What a cheesy and cringe-worthy ad!
A perfect example of an advert taking itself too seriously.
Jamie and Louise are a beautiful couple and this should be a slam dunk sex sells!
But instead it's over the top and borderline creepy.
Sign…it could have been so beautiful!
https://youtube.com/watch?v=2Z23jLO1Yk0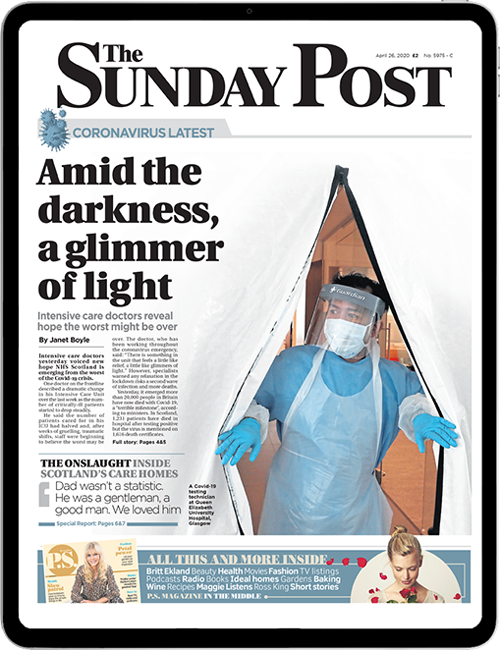 Enjoy the convenience of having The Sunday Post delivered as a digital ePaper straight to your smartphone, tablet or computer.
Subscribe for only £5.49 a month and enjoy all the benefits of the printed paper as a digital replica.
Subscribe