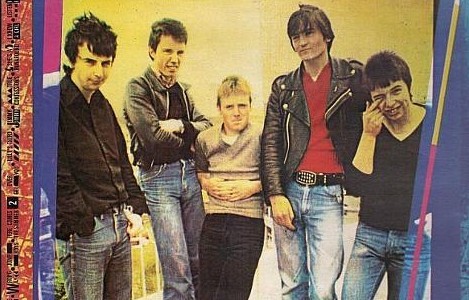 Bass player Michael Bradley shared The Honest Truth about his career and book, Teenage Kicks: My Life as an Undertone.
Why did you decide to write the book?
The older I get the more I realise our experience was slightly more unusual than most bands. Being from Derry, being very unambitious but making records that (I think) still sound good.
What were the band's aspirations when you joined?
In 1974 it was to get an amplifier and a singer.
Hobby would be overstating it – notion would be closer.
But I think some of my new friends were more aware than I was about the possibilities, and they were right.
Was it a welcome distraction from The Troubles?
I never saw it as a distraction. We still observed what was happening in our city.
We had our own views but learning to play in the band was a separate matter. That came from listening to records and reading about bands.
What were some of those early gigs like?
We did school concerts, youth halls and dances where girls would ask: "Do you know any Bay City Rollers songs?" We didn't, unfortunately.
What did you think of Terri Hooley (local record label owner) when you first met him?
I really liked him, even though I thought he was a bluffer.
He had a great record shop, though, and a heart as big as Belfast, to paraphrase Pete Wylie.
You didn't think much of Teenage Kicks at first?
I didn't. We were happy with the sound in the studio, but then a couple of weeks later when the actual single arrived we played it in (guitarist) John O'Neill's front room and it sounded a bit weak and watery.
Then again, that might have been their old Fidelity record player.
What did the band think of playing Top of the Pops or touring America?
We never saw ourselves as part of the rock star world and we would make jokes about what we saw. Maybe we would have sold more records if we did play along with it, though.
That's not to say we didn't have a great time. We did. But we knew it was only rock and roll. As did Mick Jagger.
Do you have regrets about the bad deals you signed?
Feargal and I went to London to negotiate our first record contract with the great Seymour Stein, the man who signed The Ramones and The Rezillos.
We didn't have a clue what he was talking about but we didn't admit it and signed what was possibly the worst deal in the history of music.
No regrets though, as we later got a manager who sorted it out.
What caused the band to split up?
At the time it seemed the best thing to do. We weren't having hits, we were starting to get fed up and Feargal thought he would do better on his own, which turned out to be true.
Why did you reform in 1999?
We were asked and we were in the mood to do it again. Although we thought it best not to ask Feargal – in case he wanted to sing A Good Heart.
What was it like seeing an actor portray you on screen in the movie, Good Vibrations?
Embarrasing. I don't like watching myself or the band on the screen. The actor was good but I think he needed more acne. Richard Dormer was brilliant as Terri Hooley, though.
Teenage Kicks: My Life As An Undertone is available now from Omnibus Press
---
READ MORE Honest Truth Articles
ISS architect says the station is a $100bn milestone in human history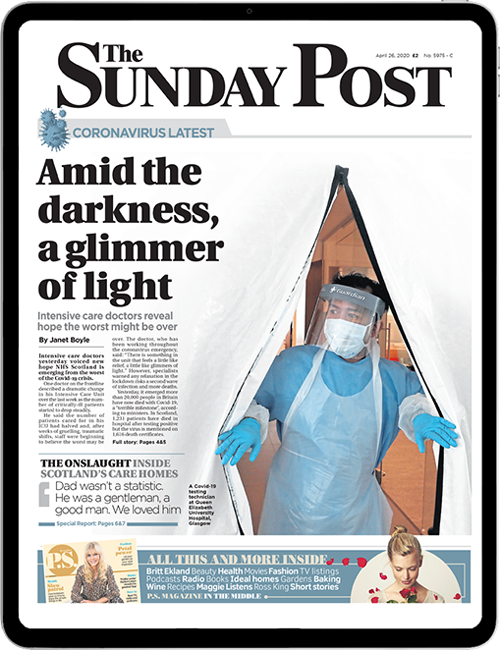 Enjoy the convenience of having The Sunday Post delivered as a digital ePaper straight to your smartphone, tablet or computer.
Subscribe for only £5.49 a month and enjoy all the benefits of the printed paper as a digital replica.
Subscribe