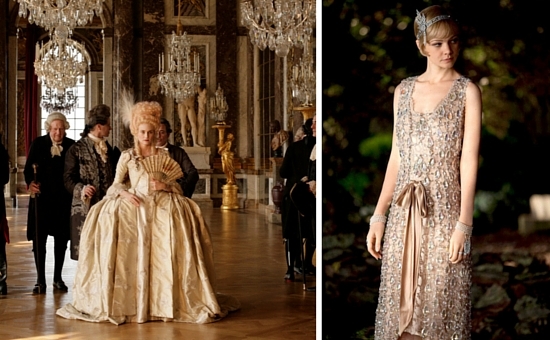 With post-Christmas bashes and New Year's Day celebrations, wardrobes are being rifled and shopping planned.
Whether it's a little black dress or a posh frock, what to wear is all important … and it always has been.
In summer 2016, ten new galleries of decorative art, design, fashion, science and technology will open at the National Museum of Scotland in Edinburgh.
These include the Fashion and Style gallery, which will examine centuries of creativity and innovation in fashion and textiles.
The gallery will feature a number of fabulous frocks, from an opulent 18th century court dress to a daring "chainmail" tunic from the swinging sixties.
iN10 caught up with curator Georgina Ripley to discover the stories behind some of these ground breaking dresses, which were guaranteed to turn heads at parties.
Mantua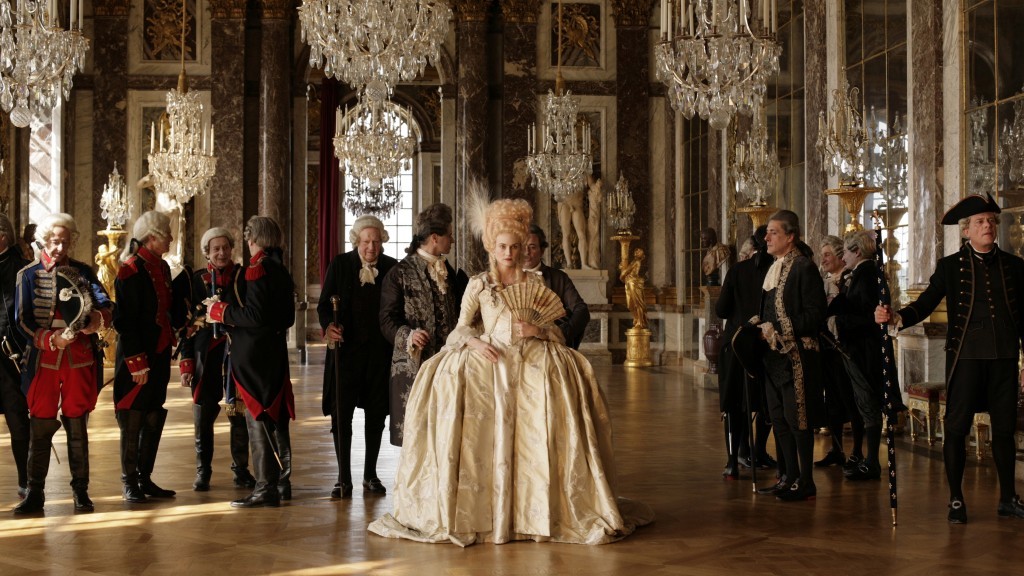 Popular among the aristocracy in the 18th century the mantua was worn mainly for court dress and featured elbow-length sleeves, a train and distinctive, wide petticoats.
The hooped petticoats would have made it very difficult to move around and almost impossible to sit down.
Some architecture and furniture of the period was even designed to accommodate the most extreme skirts.
Made of silk with gold brocade, National Museums Scotland's mantua probably dates from the late 1750s and is believed to have belonged to the Countess of Haddington.
The silhouette remains an inspiration for some fashion designers today, with echoes of the wide hoop skirts and pannier hips appearing in collections by Vivienne Westwood, Alexander McQueen and Dior.
Ossie Clark Ziggy Stardust dress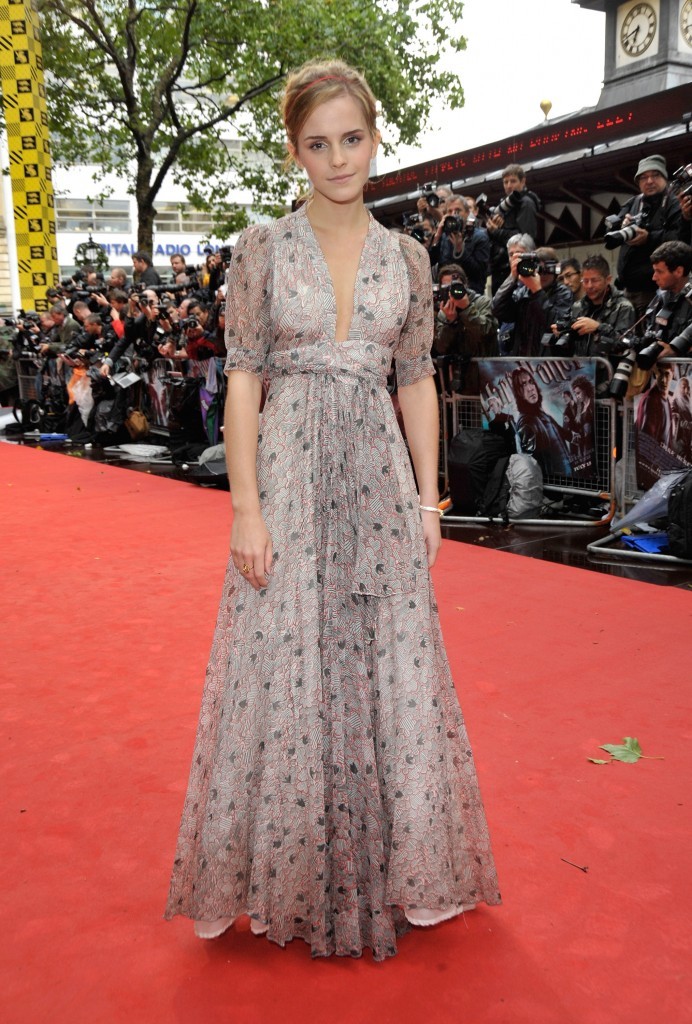 Ossie Clark was known as 'the King of King's Road' and his designs were the epitome of 1970s bohemian glamour.
His iconic dresses were known for their ethereal, flowing skirts and distinctive prints by his wife, the textile designer Celia Birtwell.
His creations were worn by everyone from Liza Minelli and Bianca Jagger to Twiggy and Marianne Faithful.
Today, vintage pieces are highly sought after and have been worn by Kate Moss, Sienna Miller and Emma Watson.
One of Clark's most famous designs, the diaphanous Ziggy Stardust dress, is a new acquisition for our Fashion and Style gallery.
He was one of the first designers to use transparent chiffon to create a sheer look; our dress falls in asymmetrical flounces of layered chiffon, and looks like it has come straight from the dancefloor of Studio 54.
Courrèges mini dress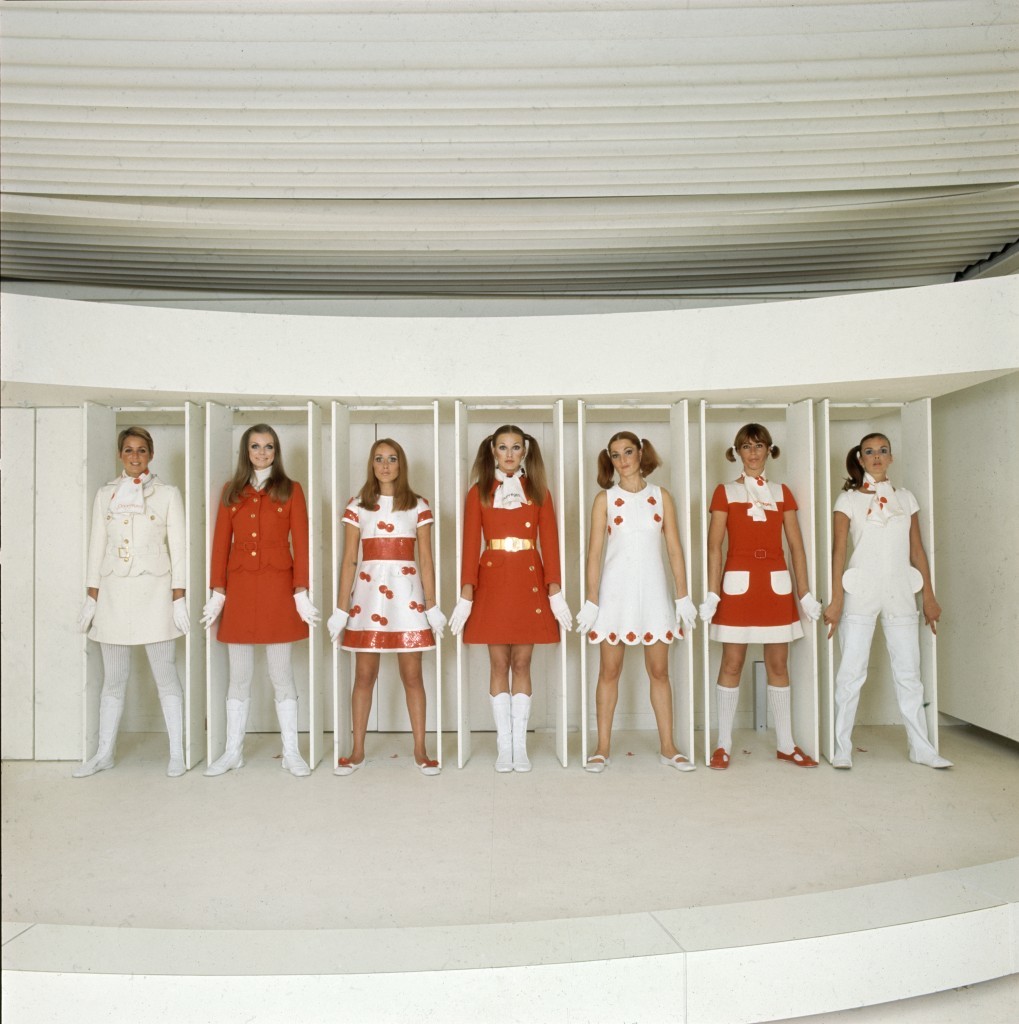 It is perhaps telling that French designer André Courrèges trained first as an engineer before turning his hand to fashion.
His crisp, clean-cut designs were deceptively simple and used weighty fabrics like gabardine to create clothes which were sharp, angular and so strikingly modern that the look was dubbed 'Space Age' when it came on the scene in the mid-1960s.
His mini dresses were sometimes styled with flat go-go boots, goggles and helmets inspired by those worn by astronauts.
They often featured cut-outs and were daringly short.
Visitors to Fashion and Style will be able to see a classic white wool Courrèges mini dress similar to those worn by Jean Shrimpton and Audrey Hepburn.
Comme des Garçons bump dress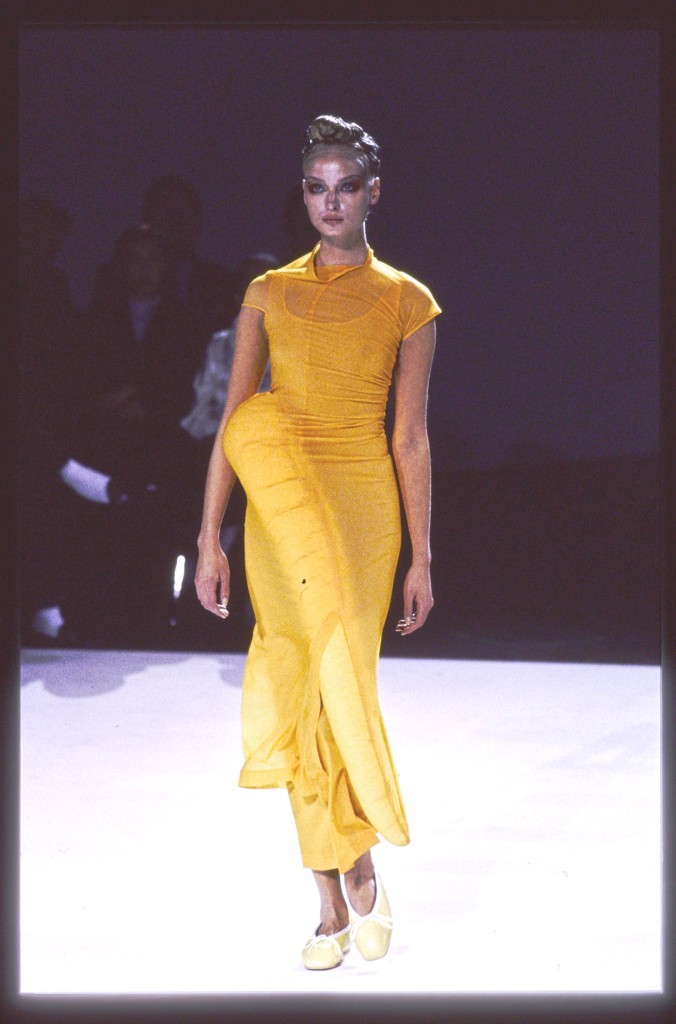 For Rei Kawakubo's landmark 1997 'Bump' Collection for Comme des Garçons, the designer played with the interaction between the surface fabrics of the dress and the curves and contours of the human form.
With a spiralling vortex of seams, when viewed flat this dress has curved apertures for the neck and arms placed at seemingly illogical distances and angles from one another.
It can be worn in a variety of ways and encapsulates Kawakubo's concept that 'the body becomes dress, dress becomes body'.
The shape of the dress can be changed according to how you want to wear it.
Hussein Chalayan airmail dress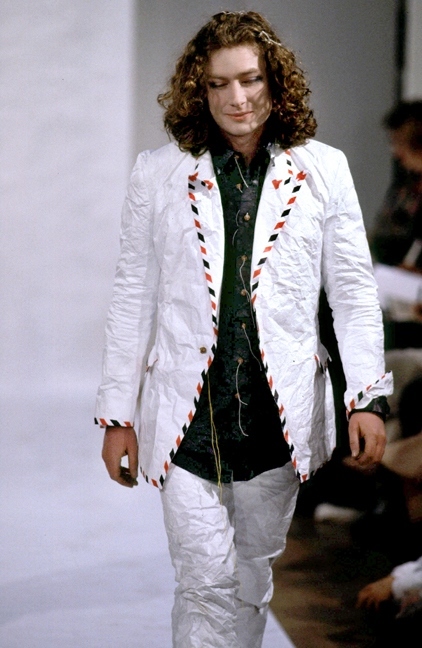 Cypriot designer Hussein Chalayan is famous for pushing the boundaries with his collections; for his 1993 graduation collection he buried the silk clothes to find out how they would decompose.
Chalayan's work often incorporates themes of migration and communication, stemming from his own experience writing letters to his mother in Turkey.
His 1999 'Airmail' dress is made of tyvek paper.
A limited edition of only about 200 were produced, each sold with a set of stickers and instructions on how to put it together.
The idea behind the series was  to watch the journey of these garments through the post.
The Icelandic musician Björk wore an Airmail jacket for the cover of her 1995 album, Post.
Paco Rabanne 'chainmail' tunic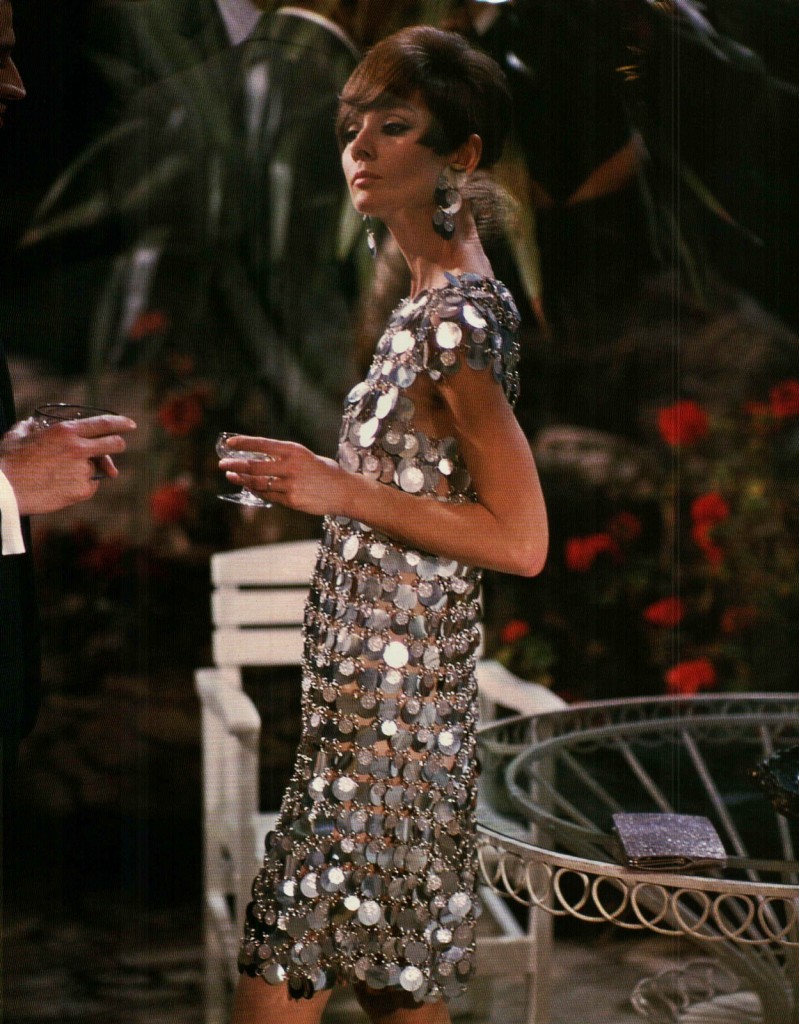 Coco Chanel described designer Paco Rabanne as the "metallurgist of fashion" thanks to the innovative use of industrial metals in his designs.
He had trained as an architect and his background informed his distinctly architectural fashions, which were also inspired by the 1960s obsession with space travel.
In the mid-1960s he borrowed techniques from jewellery-making, to create an innovative collection of chain-linked, armour-plated metal mini dresses and tunics.
The dresses caused a sensation and were famously worn by Jane Fonda in Barbarella and by Audrey Hepburn in Two for the Road.
In the 40 years since the style made its debut, Paco Rabanne's collections have regularly featured interpretations of the iconic design.
The crinoline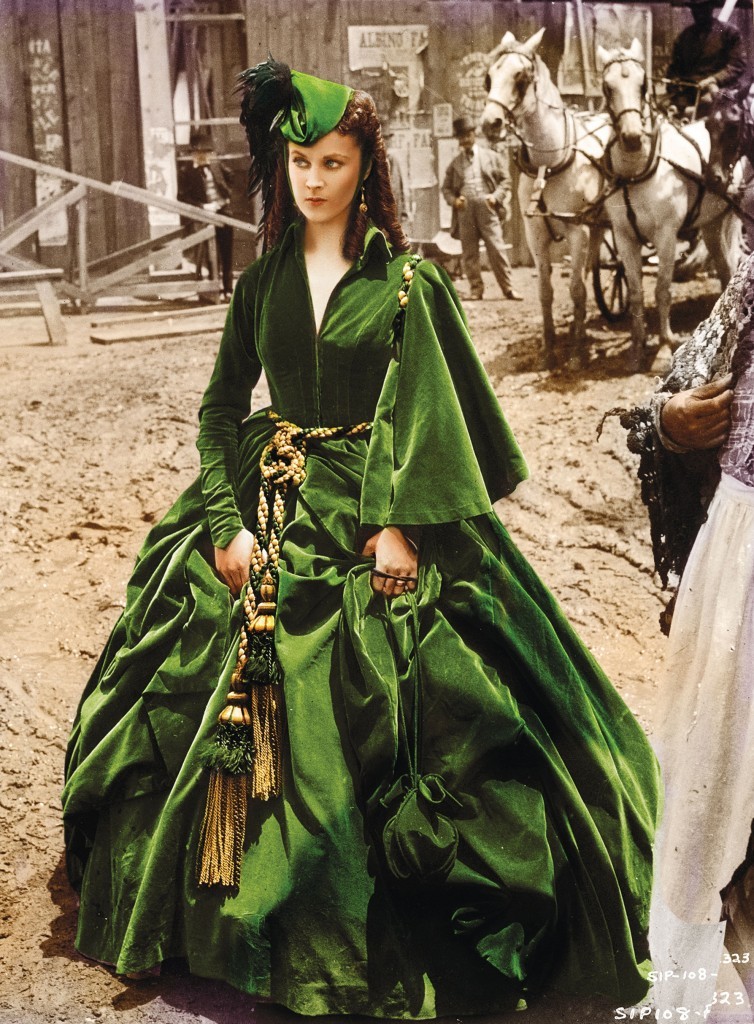 Popular from 1856 until the mid-1860s, the crinoline was a cage made of sprung steel, and was worn under a dress to achieve a distinctive bell-shaped silhouette.
So widely worn was the style that satirical magazine Punch wrote of "crinolinemania" and some steel factories catered solely to the crinoline market.
It was a challenging garment to wear, however and was much mocked in the press.
In an age of candlelight and oil lamps, it also proved dangerous, with stories of crinolines catching on fire.
It prevented women from getting into carriages easily and sometimes caused them to reveal more ankle than was considered proper, thus giving it an immoral association.
The bustle dress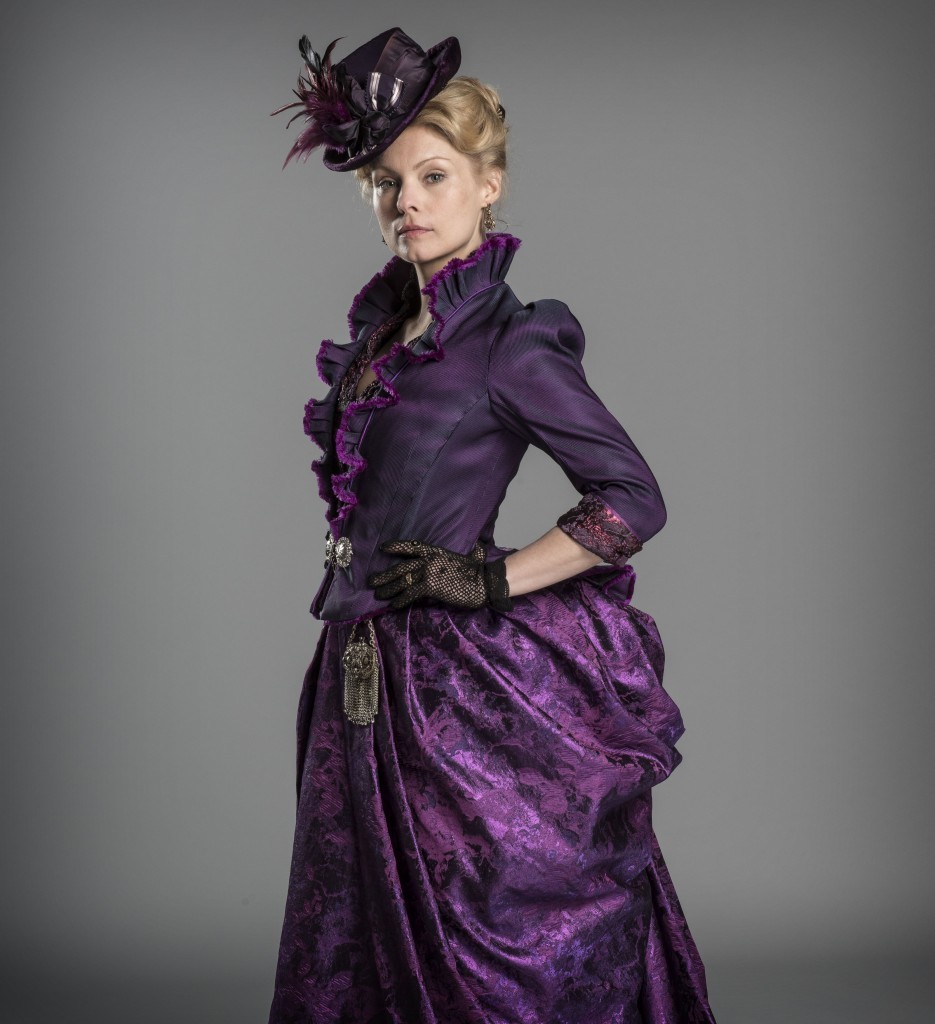 The bustle followed the crinoline as the silhouette du jour in the 1870s and 80s.
It saw skirts narrowing at the sides and becoming fuller at the back.
Worn at the back of the body, the bustle served both to make the waist appear smaller while provocatively emphasising the rear.
Combined with a tightly laced corset, it accentuated the bottom to such an extent that satirical cartoons at the time compared the look to a snail wearing a dress.
Robe de style dress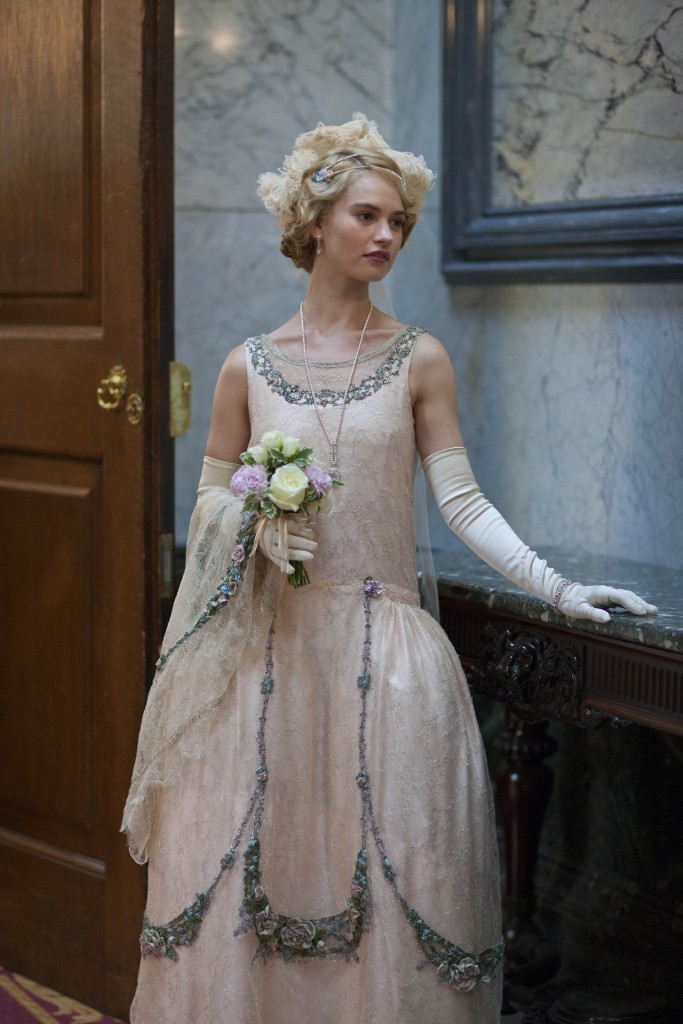 While the 1920s are perhaps best-known for a very straight-cut silhouette, the robe de style dress was an iconic design of French couturier Jeanne Lanvin as a much fuller alternative to the boxy chemise which was so popular at the time.
It retained the distinctive dropped waist of the 1920s but featured a full skirt supported with petticoats, panniers, or hoops.
The dress became a Lanvin signature, and we will have a beautiful 1924 example in our Fashion and Style gallery, in iridescent blue silk with fine floral embroidery at the hem and hips.
The flapper dress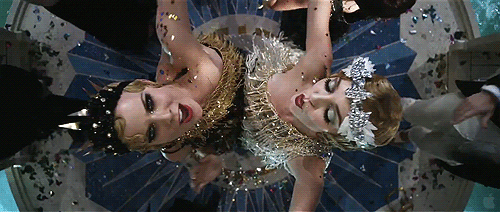 Worn straight and loose with bare arms and a shorter hemline than ever before, the instantly recognisable 1920s flapper dress showed daring flashes of leg when the wearer danced.
A radical and racy departure from the more modest fashions which preceded it, the dress flattened the bust and had a low, loose waistline.
We will be displaying a lovely example of a flapper dress which was bought in Glasgow in 1927.
Its beads and sequins would have twinkled enticingly when it was worn.
We have carried out extensive conservation work to the delicate beadwork on the dress to prepare it for display.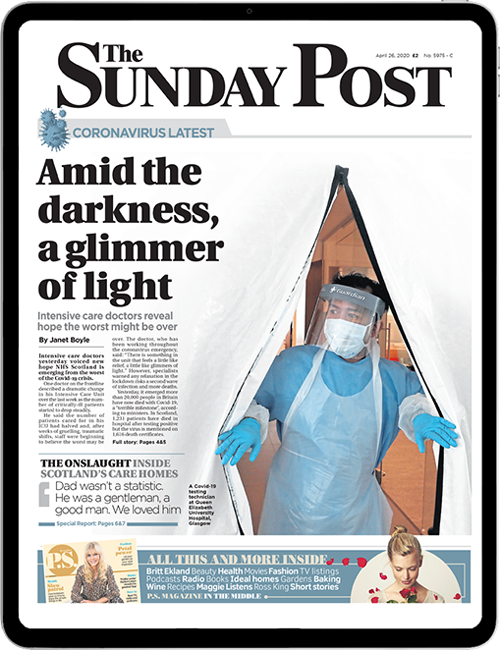 Enjoy the convenience of having The Sunday Post delivered as a digital ePaper straight to your smartphone, tablet or computer.
Subscribe for only £5.49 a month and enjoy all the benefits of the printed paper as a digital replica.
Subscribe