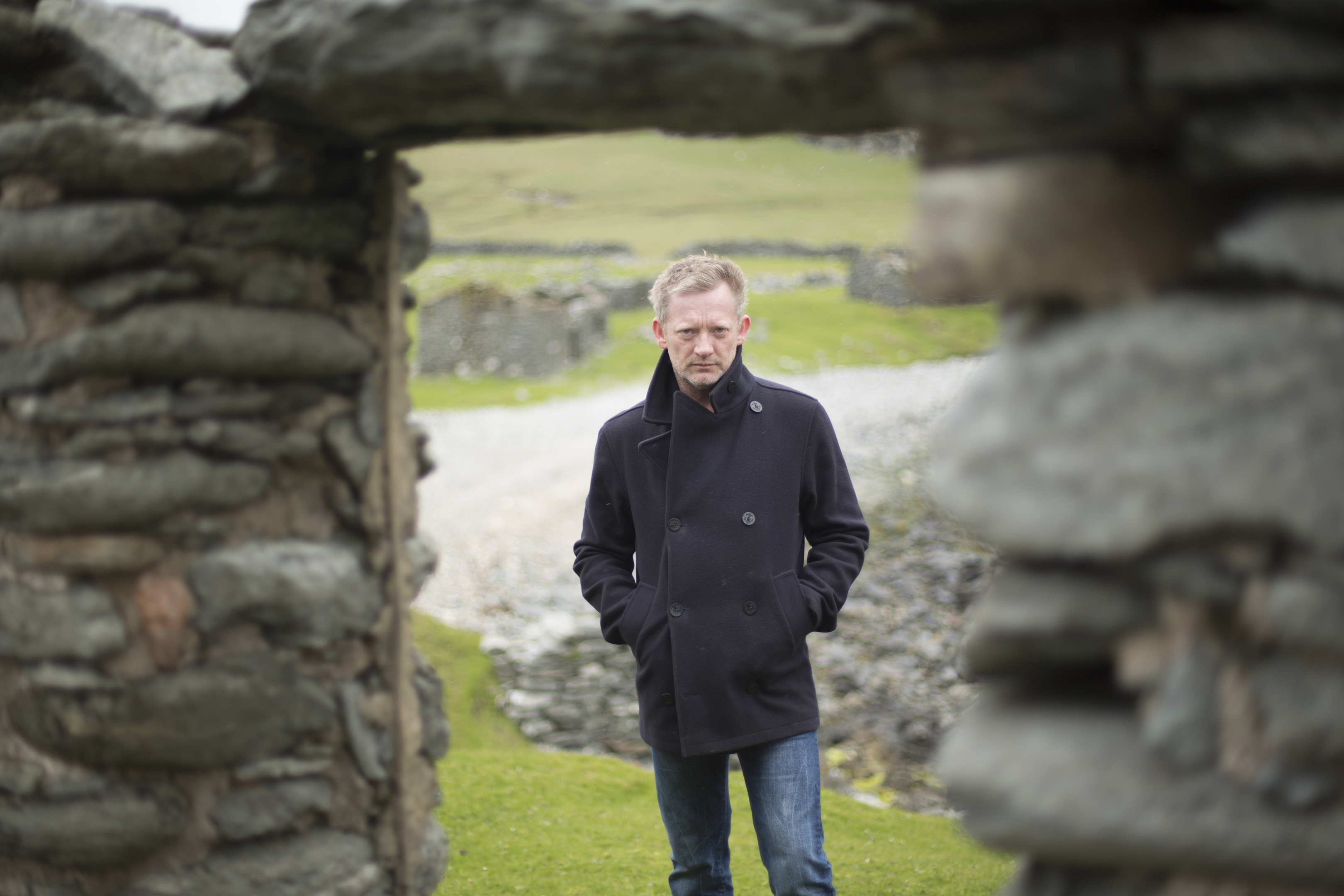 At their worst some have barely a word you really want to hear off it.
Spend a decent time with Douglas Henshall and you won't find yourself either sneaking a peek at your watch or wondering what the heck you're going to write.
The star of BBC's hit drama Shetland – back on Friday for a new six-week run – is engagingly full of chat and far from dully sticking to any bland party line.
Crime dramas, ageing, his Scots roots and Republican presidential candidate Donald Trump are all discussed with passion.
Especially the controversial ex-Scottish business ambassador.
"He's one of the most dangerous men on the planet," Douglas, 50, tells iN10 with typical frankness.
"It's people like him that are taking us to hell in a handbasket. He's so irresponsible it's unbelievable.
"When he came out with stuff about banning Muslims last month 65% of Republicans agreed with him. The only surprise was that it wasn't higher really.
"If you've got people like Donald Trump saying it then others think it's acceptable now.
"It's taken the civil rights movement back 50 years. He's not just a bumbling, silly person, it's really dangerous. I loathe him."
The reason the former honorary Scot has found himself in the firing line was simply an enquiry as to whether Douglas would fancy joining the likes of Robert Carlyle as a US star.
The answer, unsurprisingly, is yes and, droughts and shoot-from-the-lip politicians aside, he'd be California dreaming.
"I could easily live in Los Angeles," he enthuses. "You get a wee house in the hills and you end up with deer in your garden and humming birds first thing in the morning.
"Then five minutes down the road you're on Sunset Boulevard with six lanes of traffic. Half an hour away you've got the beach and hundreds of miles of the most beautiful coastline in the world.
"And you have lovely places to eat a lot cheaper than London. I really like it."
So, if an American network came calling with a fat contract you might just be tempted?
"Oh I think so – chance would be a fine thing," he laughs.
The States has another little place in his heart as he got hitched to Croatian wife Tena in 2010 in a pretty spur of the moment wedding during a weekend in Las Vegas.
But, admittedly by some contrast, the rugged beauties of the Shetland Isles are just as fondly recalled.
"I took my bike there this time and cycled a lot," he says. "It's a fantastic place to be. There's a lighthouse down at Sumburgh Head and I went over and stayed there.
"I could happily spend a week there. I don't know about living there. Trying to get through a winter in Shetland would be tough, but if you could survive that you could definitely live there."
Having lived in London for 30 years he admits the sheer variety of a throbbing metropolis would be hard to give up.
But despite his long exile, Scotland's biggest city, close by his Barrhead birthplace, has the biggest pull of all.
"Look," he says simply. "Glasgow's my home. Always has been and always will be."
One of his sisters lives in the city – another is in Aberdeen – and his dad still lives in Barrhead.
He admits quietly that his siblings and his dad are proud of how he's become one of Scotland's best known and certainly most successful actors.
And, bizarrely, it was Shetland that brought him truly home for work for the first time in years.
"When we shot the pilot we did it in Glasgow and Barrhead.
"We filmed in the old health centre where my late mum worked as a district nurse. I used to pass by every day on my way to or from school. And the original police station we used was the council offices where my grandfather used to work.
"I'm very comfortable on a film set where I've spent all my working life. And I'm obviously so comfortable around my home town where I was born and brought up.
"But putting the two together was slightly weird and discombobulating. Nice though."
He's certainly comfortable coming back as DI Jimmy Perez in the BBC One drama based on Ann Cleeve's crime novels.
Game of Thrones star Ciaran Hinds, Emmy-winning Archie Panjabi and Downton Abbey's Anna Chancellor are among the new cast for this latest investigation.
This time it's the one case unfolding, Broadchurch-style, over the six hours.
"The usual thing's going to happen," smiles Douglas. "Somebody is going to die and I'm going to find out what happened.
"That's the gig really. But Perez is a really good character, it's really well written and it's just a great job."
Douglas is one of the long list of Scots names who made his early telly bow on Taggart. And a scan of the schedules, from Lewis and Sherlock to Unforgotten and Endeavour, shows we haven't lost our love for crime on the box.
But despite being, well, one of those telly cops, aren't we just a wee bit too obsessed?
"I know what you mean. I think they reckon people watch it, so let's give them more to watch.
"I think it is slightly saturated and there should be room for other things. Some of them are great and it's a really interesting genre, but it does seem a bit much."
While Shetland happily brings him back home, Douglas is resolutely Scots whenever we see him on screen, from Primeval to Collision, always using his distinctive soft natural brogue.
"Scottish accents need to be recognised on the telly, so I've always thought 'why do I need to change my accent?'
"I still believe that."
Dougie reached his half century a few weeks back and he marked it in low key style with a dinner and a laugh with 10 of his nearest and dearest.
It was a simple, happy affair and he admits wryly a bit less of a shock to the system than his 40th.
"Och, 50 – I just thought the next one is 60 and then I'm going to be dead!
"I think 40 was my most difficult. That was a real punch in the stomach. Until then you're always looking forward to the next thing. At 40 I suddenly turned my head round and started looking back."
So, as our chat nears an end, are there any regrets during those looks back?
"I try not to have regrets," he says thoughtfully. "I certainly have them – I think you're incredibly lucky or stupid if you don't have.
"You never know if things might have turned out differently or you'd just have messed up in a completely different way.
"The only thing I regret professionally is that occasionally I did a job just for the money. It was always because I was broke at the time but it always turns out you don't really need the money as much as you thought.
"I did a film called Kull The Conqueror which is probably one of the worst movies ever made. I was sure no one would see it but it gets shown on telly all the time.
"I kinda wish I hadn't done that – but it gives a lot of people I know a lot of pleasure because they get a good laugh. So I can't even regret that!"
Shetland starts on BBC One, Friday at 9pm.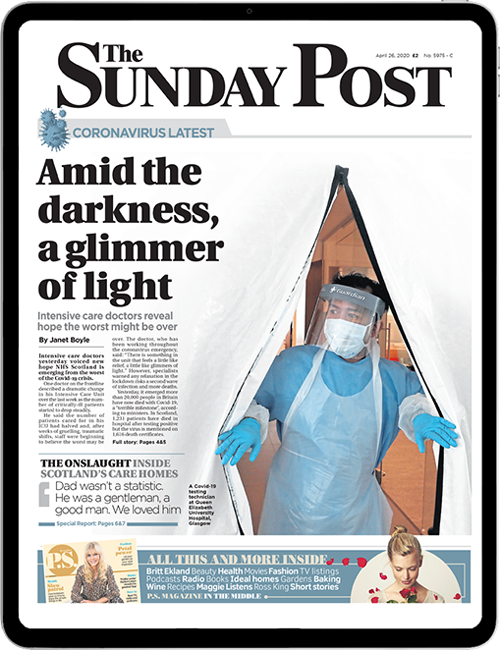 Enjoy the convenience of having The Sunday Post delivered as a digital ePaper straight to your smartphone, tablet or computer.
Subscribe for only £5.49 a month and enjoy all the benefits of the printed paper as a digital replica.
Subscribe