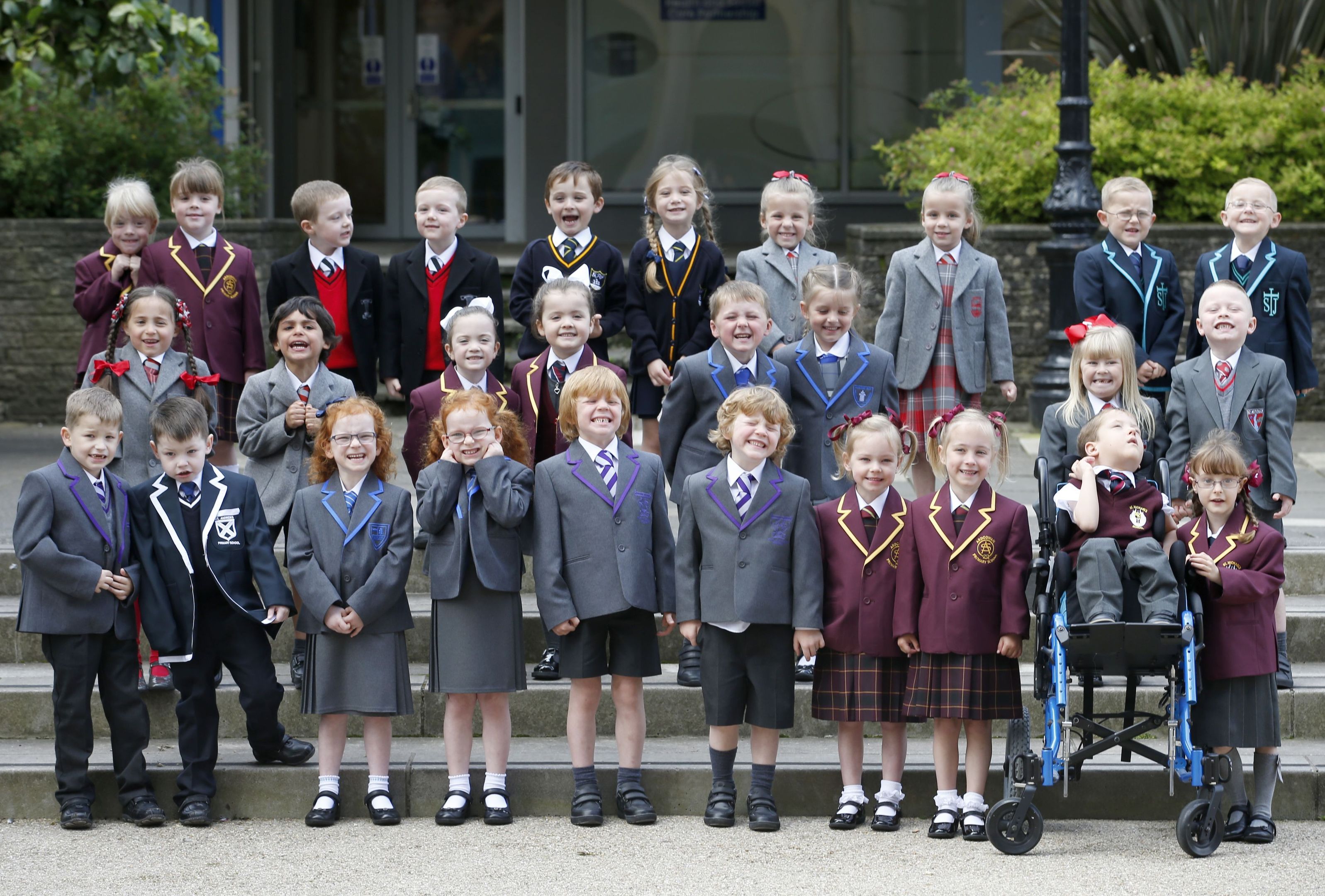 Is there "something in the water" down Inverclyde way?
That was the question teachers in the area were asking last week as a whopping 15 sets of twins started primary school on the same day.
It brought the number of pairs of twins in primary schools across the region to 80.
And the double takes are set to increase in coming years all across the country if twin birthrate trends continue on their current trajectory.
While 7255 sets of twins were born in the UK in 1984, by 2012 (the most recent year figures are available) that had rocketed to 12,449, a rise of 71.5%.
But what might school be like for the twins – whether identical or non-identical – who have just taken their first steps into education?
One pair of brothers who are nearing the end of their time in school, having started fifth year last week, are Callum and Gavin Arthur, both 16 (obviously!), from Broughty Ferry, in Dundee.
They looked back on their first days at primary, and recalled what it was like to have that special twin bond through their school days.
"Our first day, at Barnhill Primary, was quite nerve-racking," says Callum.
"But obviously we knew each other and were in the same class, so that helped."
"It definitely gave us more confidence," agrees Gavin. "If either of us was feeling down we could always go to the other one for support."
Although they are non-identical, there is no mistaking the fact they are brothers – even more so in their primary school days.
"When we were small we looked much more similar," says Callum. "So some people did confuse us.
"Being there for each other really helped a lot, though. It meant you always had someone to talk to, no matter what."
Did they ever feel they were treated differently being twins?
"By and large we were treated as individuals rather than being lumped together," says Callum.
Gavin chips in: "I think that would be more of a problem if we'd been identical.
"I'm quite glad we aren't – though we could have had fun with it and played some pranks!
"But not looking completely the same gives us a stronger sense of our own personality."
And what's the best part of being a twin?
"Just always having someone there for you," says Callum. "Even if you've had a bad day at school, you're never alone."
But does familiarity ever breed contempt, even in twins? Will the little ones just starting school have to be careful they don't have too much of a good thing?
"I guess there is a point where you spend too much time with someone, and we can get a bit irritated with each other sometimes," admits Callum. "That does happen quite a lot!"
Gavin points out things are easier now they're in secondary school. "In primary we spent every minute of the day together," he says. "But now if we're annoyed with each other we can get more space, which helps."
With all those tiny twins just starting out, the boys have some positive words for them.
"It's always better to be a twin," declares Callum. "It might be boring without a twin, not really having someone to chat to."
"Yep," agrees Gavin. "Being a twin is definitely a bonus!"
At the other end of the school scale the mum of one of the country's most twin-tastic families has just seen her youngest pair off to nursery.
Karen Rodger became world famous after The Sunday Post exclusively revealed she was having her THIRD set of twins.
Now Rowan and Isla have just turned three and on Wednesday had their first day at nursery.
"The past three years have flown in and it's hard to believe they're now at nursery," says dance lecturer Karen, 44.
"I'm only too aware that the next big step is school. But they were definitely ready for it, ready to spread their wings. It's great that they're with other kids they'll go to school with."
The girls go three mornings a week to a nursery near the family home in Bishopton, Renfrewshire, and also the on-campus nursery at Karen's work in Easterhouse, Glasgow.
The fact that the girls have very different characters was evident by the nursery planning.
"They're very happy natured but Rowan's more of the joker while Isla's a bit more serious," adds Karen. "And Rowan always has to have a princess outfit, so she needed that for nursery."
---
READ MORE
Village with SIXTY-ONE pairs of twins puzzles scientists
Premature twins saved by special incubator cot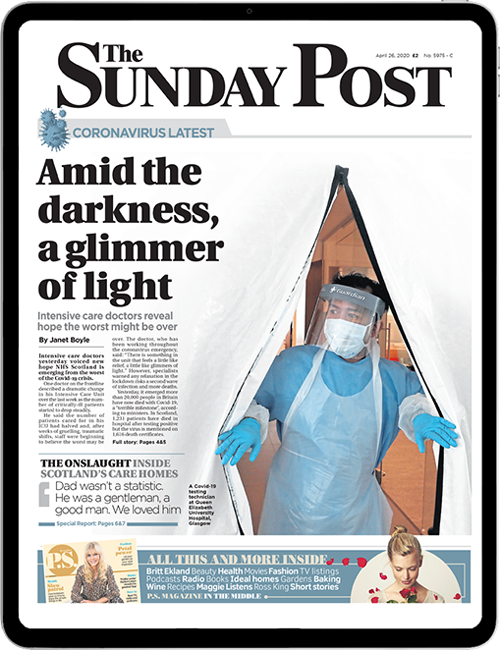 Enjoy the convenience of having The Sunday Post delivered as a digital ePaper straight to your smartphone, tablet or computer.
Subscribe for only £5.49 a month and enjoy all the benefits of the printed paper as a digital replica.
Subscribe