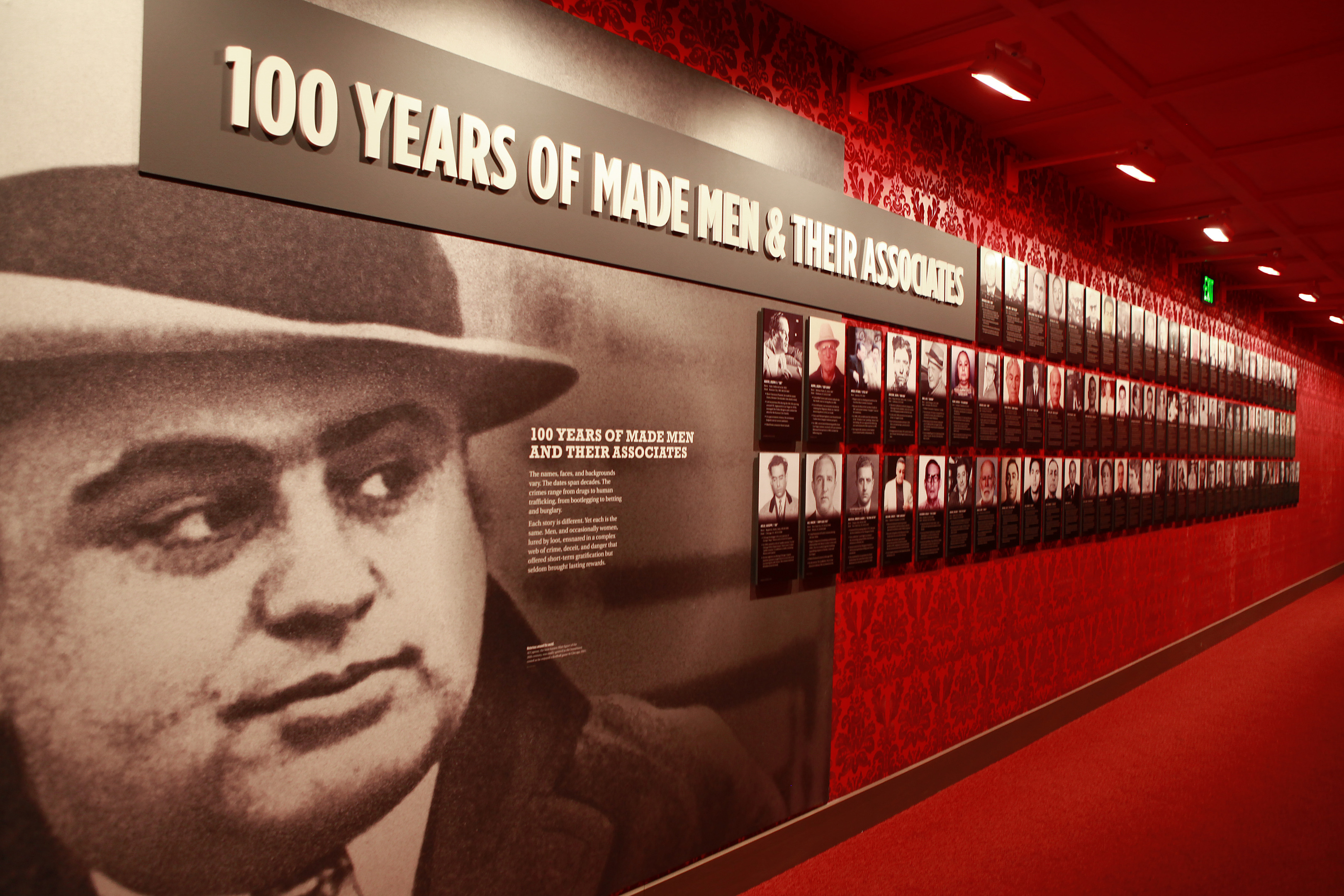 THEY were the men who came to the USA in pursuit of the American Dream — and turned its cities into a nightmare.
When we talk about The Mob, we tend to think about Italian-led gangs, like we know from the Godfather movies, but there were several Mobs in America.
The Irish Mob, who also operated in Britain and elsewhere, were creating mayhem long before the Italians, as far back as the 1860s.
The Dead Rabbits and The Five Points Gang were among the mobs with Irish backgrounds, who saw off newer Italian and Jewish gangs.
However, it was the Italians who came to dominate, finding precious few people would stand in their way — including the police.
By the start of the 20th century, many US cities were crowded with poor immigrants, and the Italian Mob grabbed their chance to take advantage.
From protection rackets to drug trafficking, illegal gambling to tax evasion, if there was a law to be broken, an innocent person to be threatened or killed, the Mob rarely avoided doing it.
Even when the cops caught them, witnesses would be intimidated, lawyers kidnapped or worse, and bribery or blackmail were rife.
Today in Detroit, one of the USA's most-dangerous cities, there are parts of the business district where every high-rise office block has bulletproof windows.
The Mob has not gone away!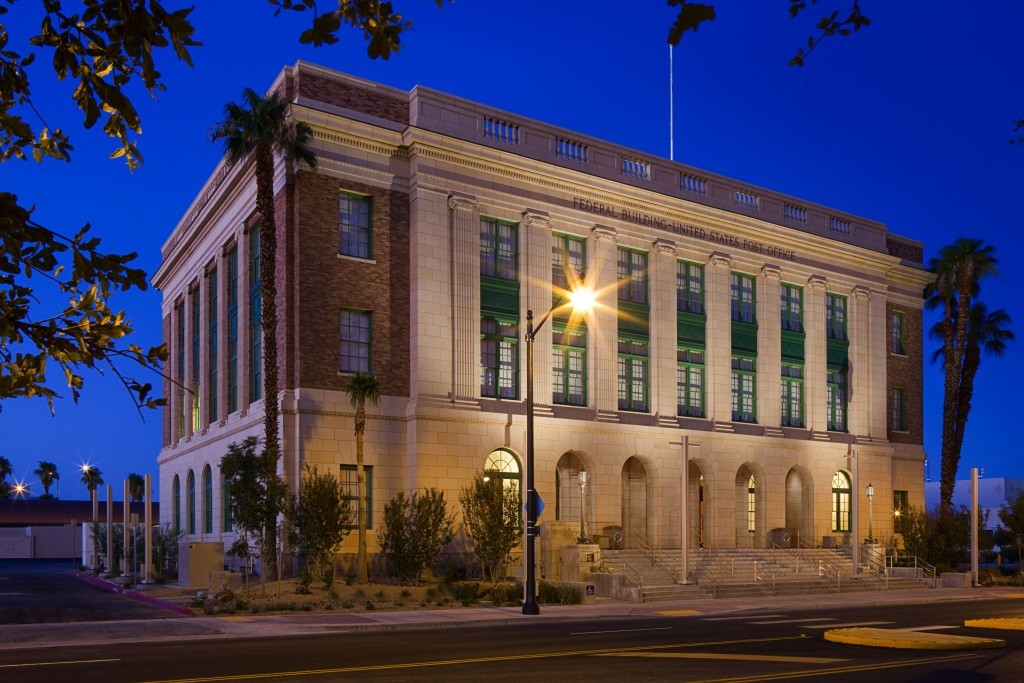 It's reckoned they still operate widely in places such as New York, New Jersey, Chicago, even laid-back New England.
In Florida, Cleveland, Los Angeles and Las Vegas, holidaymakers from Britain and elsewhere may find themselves chatting to a Mob guy, completely unaware of his background.
Las Vegas, like some other major cities, even has its own Mob Museum, with an incredible array of items on display.
The museum maps are not just in English, but in Mandarin, Spanish and Portuguese — we are all, it seems, intrigued by these baddies!
Setting eyes on a traditional gangster's Tommy gun, or cufflinks belonging to the notorious Bugsy Siegel, is both unnerving and unbeatable.
Siegel was one of the first so-called "front-page celebrity gangsters", his face plastered all over the papers while his crime reign was still in full flow.
To some, he was the Devil incarnate, to others, he was a gun-totin' Robin Hood. If you needed special "help" or wanted to booze or gamble and it was banned, he'd sort it for you.
His jewellery box is a demonstration of how, sometimes, crime does pay — he wasn't short of a few bob!
A vintage slot machine provides a vivid look at the type of thing Vegas was built on, while the Wiretap exhibit shows the lengths gone to by the law to apprehend these guys.
Today, of course, with much help from brilliant actors like Robert De Niro, Al Pacino, Marlon Brando and Joe Pesci, the Mob has taken on a bit of dark glamour.
But if you'd been on the wrong end of them in real life, it's fair to say they would have seemed anything but glamorous and definitely X-rated.
One of the founders and leaders of Murder, Incorporated, Bugsy Siegel was very influential with both his own Jewish Mob and the Italian-American version.
Murder, Inc were given their horrid name by the American press in the 1930s after carrying out at least 1,000 contract killings.
Eventually, many of its members were arrested and executed, and though most of their crimes were committed around New York, they did accept jobs from all over the States.
Some believe the circumstances that collided in those days were what created so many gangs, and that it couldn't happen on such a scale again.
Money was tight, to say the least, immigrant neighbourhoods were full of folk keen to get on and get rich.
Guns were widely available, we had nothing like the border checks we have today, and the forces of law and order lacked the experience and technology of the 21st century.
Vegas, of course, would become a haven for mobsters, and when Prohibition came, it was seen as merely another challenge.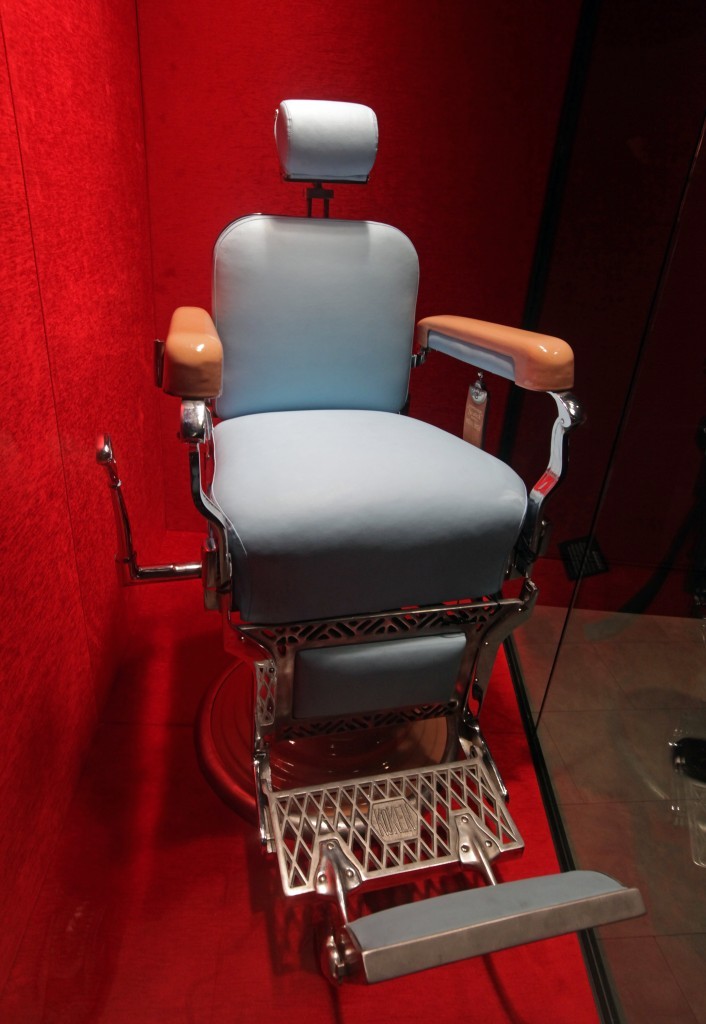 The Mob Museum looks at all these landmark events, from the Federal agencies stepping up their fight, to the Mob responding by hiding behind seemingly legal facades.
Gambling operations could conceal a lot behind the scenes, and once politicians and union bosses were bought off or blackmailed, the Mob's powers grew.
Over a century of key figures in this shady underworld is scrutinised at the museum, with a "Wall of Infamy" showing photos of the biggest baddies of all.
There's a courtroom where you can learn all about the famous televised trials when these guys were caught, and they have the largest collection of Mob memorabilia in the world.
America, sadly, has been under increasing scrutiny lately, with so many horrific gun crimes, and it would be interesting to know what Alphonse Gabriel Capone would think of the gun laws.
Son of a barber father and seamstress mum, he was born in Brooklyn, in 1899.
In his early years, he showed great promise at school, but despised rules, hit a teacher on the face and was expelled.
It was all downhill from there, but many members of the public admired him. Setting up soup kitchens for the unemployed was one gesture that brought him great popularity.
Blowing up stores who refused to buy his dodgy liquor less so!
Mobsters could have their uses for the powers-that-be. In 1960, a CIA boss planned to get the Mob to kill Cuban head of state Fidel Castro, and Lucky Luciano was given the task of securing New
York's waterfront after a fire on a warship.
Lucky was the founding father of modern-day Mob activity, even heading the Commission that organised relations between the US's many "families".
Thanked for his help and released from prison, he was sent back to Italy.
Just in case you think the Mob has faded away, recent years have seen the largest legal operation ever against the Mafia.
Hundreds were arrested for everything from extortion to illegal gambling, narcotics trafficking and racketeering.
For more information about the museum, call them in Las Vegas on 01 702 229 2734 or visit www.TheMobMuseum.org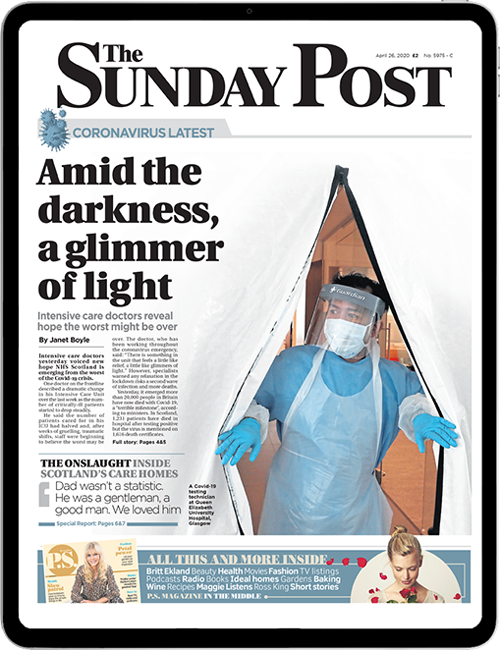 Enjoy the convenience of having The Sunday Post delivered as a digital ePaper straight to your smartphone, tablet or computer.
Subscribe for only £5.49 a month and enjoy all the benefits of the printed paper as a digital replica.
Subscribe