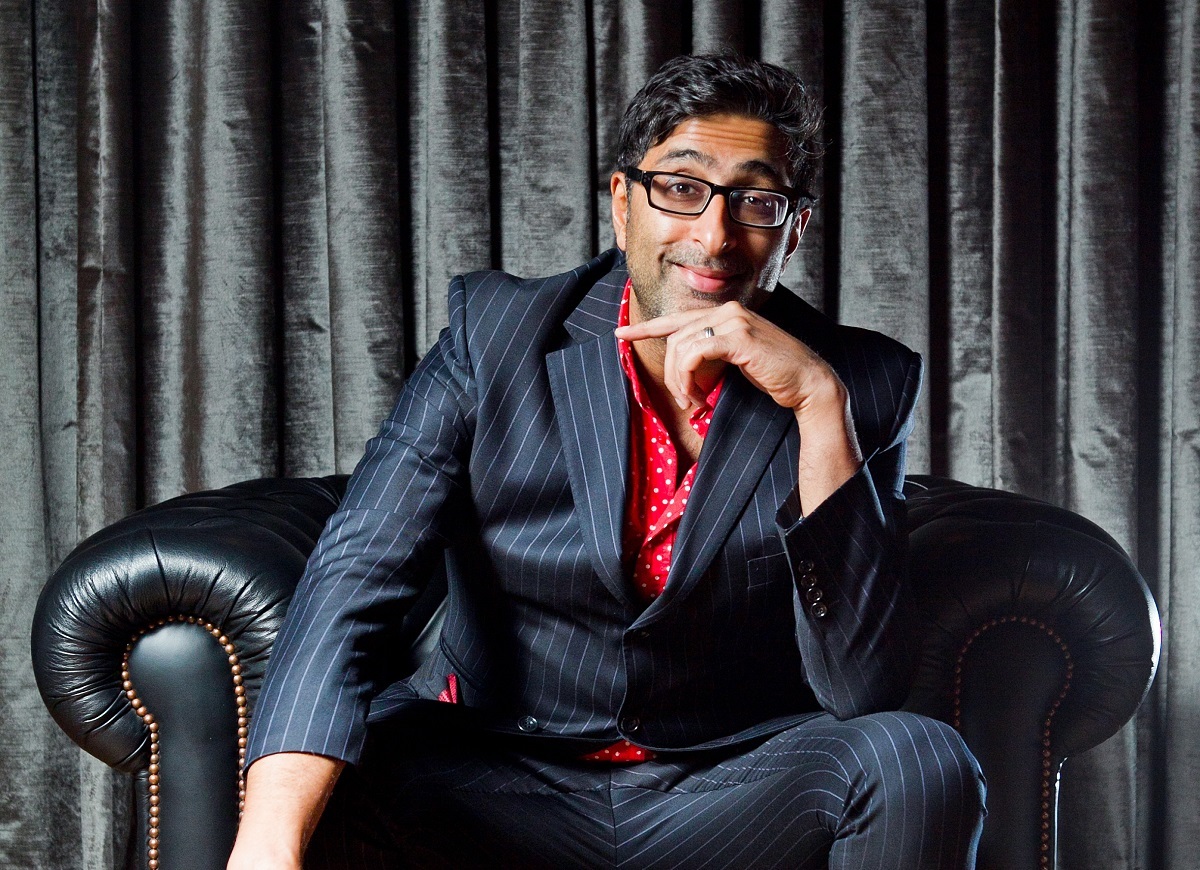 SANJEEV KOHLI is going from small shopkeeper to hot-shot entrepreneur.
Best-known as Navid in Still Game, Sanjeev is joining the cast of BBC Scotland's River City this week.
He plays banker-turned-businessman AJ who returns to his old stamping ground of Shieldinch along with wife Annie, played by Monarch Of The Glen and Wild At Heart star Dawn Steele.
He's had an affair and coming back seems like a chance at a fresh start but will Annie agree?
While drama lies ahead, Sanjeev hasn't forgotten his lighter side.
He tells iN10 the 10 comedy classics that shaped him.
I'M ALAN PARTRIDGE
Definitely one of my favourite sitcoms of all time. Steve Coogan is a comedy hero of mine and he's a global star, his talent is amazing.
Patridge could have been cartoon-like but Coogan fleshed him out. And although he's deeply unsympathetic you're happy to travel with him, which is no mean feat. I still find myself talking like him sometimes, I can't help it.
I've done my share of radio presenting and you meet a lot of real life Partridges, which is hilarious.
THE THICK OF IT
You can usually quote a few lines from a sitcom, but with The Thick Of It almost everything is quotable.
Peter Capaldi hadn't played anything like Malcolm Tucker before and it's so different from Doctor Who.
I remember bothering him in the Apple shop in Glasgow once. I just said: "The Thick Of It's the best thing on TV and you're the best thing in it. I'll leave you to your day".
I went to walk away when he said he knew who I was and congratulated me on my work.
I turned into a gibbering adolescent. To this day I don't know what I said back!
FAWLTY TOWERS
So many people wax lyrical that you're looking to find fault but there is absolutely nothing wrong with Fawlty.
There are episodes where I still have to leave the room because I'm tied in knots at the situation Basil has got himself into.
It drove John Cleese up the wall and he lost his mind a bit and I can see why.
My favourite episode is the one with the Germans. I was a talking head on a TV programme about it once and despite all the clever dialogue and it is very clever when John Cleese does his walk it's genius.
I could watch it on a loop until I die.
MONTY PYTHON
I actually got into Fawlty Towers before I discovered Monty Python.
I remember watching Python for the first time and thinking it was Basil Fawlty without his moustache.
It was so influential on me. It was obviously the BBC giving them money and telling them to run with it that'd never happen today.
In one scene you had Cleese and Palin doing an entire sketch about a sheep in French. How did that get past the bosses?
Even as a 20-year-old watching sketches made 20-odd years previously, I knew they were groundbreaking.
MORECAMBE AND WISE
I remember Ben Elton saying that they were prime time TV stars everyone loved, but were also alternative.
They were proper family entertainers who didn't have to go down the Bernard Manning route.
I still worship Eric Morecambe. He had comic timing to die for. He was a perfectionist who rehearsed really hard but made it look off the cuff.
And Ernie was really underrated. Like Basil's walk in Fawlty Towers, I could just watch the Andre Previn sketch forever.
A BIT OF FRY AND LAURIE
They were clearly trusted just to get on with it and, boy, what a sketch show they came up with.
By mistake, I once stole one of their sketches. I used to write for Chewing The Fat when it was on the radio and I came up with this sketch which I thought was really funny. Turns out the reason it was funny was that Fry and Laurie had already done it! It had gone into my memory and I hadn't realised.
When I watch episodes of House now I wonder if Americans realise what a comedy colossus Hugh Laurie is.
LIMMY'S SHOW / BURNISTOUN / GARY TANK COMMANDER
I think all three are brilliant shows and we'll look back on the past few years as a golden age of Scottish TV comedy.
They showed it was OK to talk in a Scottish accent. The whole notion of this camp soldier in Gary is just lovely and I love the monologues.
Limmy is one on the best storytellers this country has produced and isn't scared to go to really dark places.
I know the boys from Burnistoun and I said to them that some of their stuff is right up there with Fry and Laurie and that's the best compliment I can give.
CHRIS MORRIS
I love everything he's done, be it Brass Eye, The Day Today or Four Lions.
He's my living comedy God. He has great ideas and is a brilliant character actor, too. He's the complete package.
You watch something like Brass Eye and the effort he goes to, securing the celebrities and then making fun of them, is incredible. He always puts so much into making things feel authentic.
I actually auditioned for Four Lions and spent a bit of time with him so that's one I can tick off my bucket list.
VICTORIA WOOD
She is so clever with words that anything she does is brilliant.
Acorn Antiques was outstanding. I'm old enough to remember Crossroads so I know what they were parodying. They did it so beautifully and she was so ahead of her time she was doing mockumentaries before The Office.
She is like a one-person industry who can do serious stuff that has real emotion. But when she just wants to be silly she can do that just as easily. She can sing and play the piano and is a towering talent.
I'd love to work with her one day.
STILL GAME
Not my cup of tea, but some people seem to like it!
The depth of affection amazes me four-year-olds and 90-year-olds love it.
I can go to T In The Park and some young guy with skinny jeans and hair over his eyes will want to get his picture taken with me. It baffles me.
Jack and Victor were already in the nation's heart through Chewing The Fat but no one knew it was going to be so big. Netflix has picked the series up and I'd love to see it go global.
Sanjeev stars in River City, BBC1 Scotland, Tuesday, 8pm.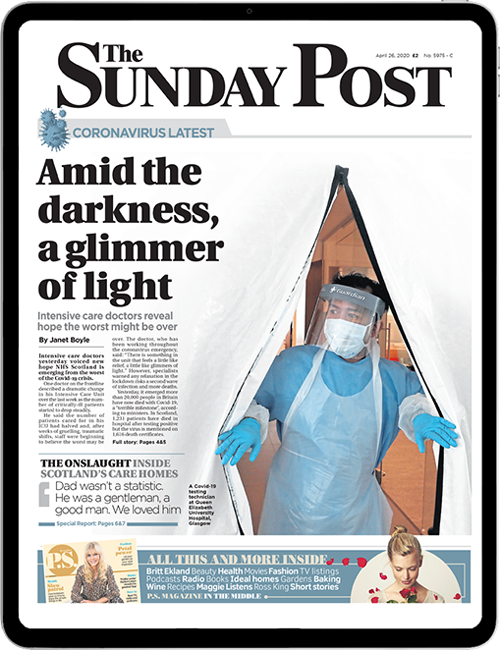 Enjoy the convenience of having The Sunday Post delivered as a digital ePaper straight to your smartphone, tablet or computer.
Subscribe for only £5.49 a month and enjoy all the benefits of the printed paper as a digital replica.
Subscribe