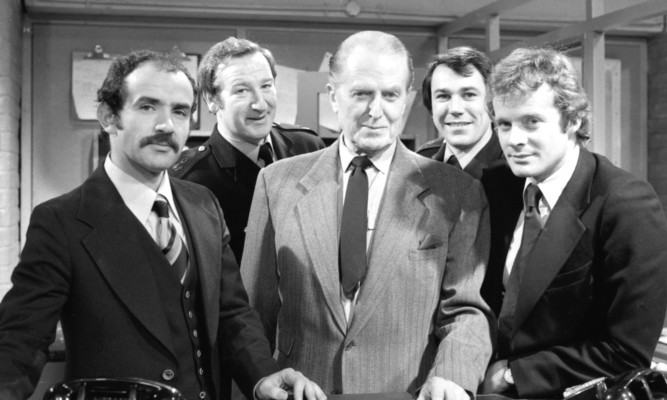 DIXON OF Dock Green was long past retirement age when Richard Heffer joined the cast.
This was in 1976, for the 22nd and final series of the much-loved show that first aired 'way back in 1955.
Jack Warner was 80, so the idea was that he'd hung up his helmet and was working as a civilian collator, analysing crime reports in the back office.
And Richard Heffer was cast as Detective Sergeant Alan Bruton, the young copper who'd do all old Dixon's legwork.
"That show had been going on for a very long time, I mean hundreds of years!" laughs Richard, still handsome at 68.
"I'd actually been doing a hell of a lot of stuff for the BBC, Colditz and all that, and they said: 'Look, we're thinking of taking a risk and doing one more series to see how it goes because Jack says he's up for it.
"'Would you be interested in taking over as the Detective Sergeant?'.
"I thought: 'This is extraordinary,' because it's something one had grown up with as a child in black and white, and they sent me some scripts and they were really good.
"They decided to use the fact there was a new entry programme into the Met, a graduate scheme, so they were trying to promote the fact the new younger cops might be a bit more up for it and with it.
"So they thought: 'Why not put the whole lot together? Let's have Jack representing the old guard as hundreds of thousands of people tune in every week to watch him, and we'll give him a role which has a vague computer background.'
"In other words, he had this white box which you never really saw and he just pushed the odd button, and I was supposed to be the slightly more up for it maybe post-grad or police college DS with the usual slightly rufty-tufty sidekick.
"It was great fun. It was before the development of Docklands, and Dock Green was supposed to be down on the river, so we shot the whole thing in derelict docklands.
"It was just extraordinary. It was still bombed-out rubble, so it was a great playground with terrific places for location work.
"Jack was 80. He used to turn up in his Roller, a bit stiff in the legs, you know, but he had this pioneering bee-sting treatment and he said it really made a difference there was something in the sting that cut through the rheumatism or arthritis he had and he'd do a day's filming.
"He was a proper gentleman, he was terrific and quite up for the whole new concept and gave it a full shot.
"I have very happy memories."
And so have we all. The 430-odd episodes were among the most-watched programmes on British TV and Richard reckons he knows why.
"Everyone had great affection for Dixon Of Dock Green because it was a simple morality tale every week," he says.
"He'd announce a small problem at the beginning: 'Oh, you can't always believe what you see' or whatever it might be, then you'd have your story, and Jack's little thing at the end.
"It was a good format and it didn't take the mick out of anybody. The stories were really socially-aware and good at dealing with issues 'way ahead of their time.
"There was also the fact it came with the history of The Blue Lamp for goodness' sake, Jack was beyond police retirement age when he first started doing it!"
Richard, who'd go on to star In Enemy At The Door, was already known for starring in Colditz.
He smiles: "You might think Colditz was a story about people desperately trying to get out of a castle as prisoners, but in fact it was a story about young actors trying desperately not to escape and stay in the series!
"There were only about two of us who went the whole way through.
"You kept having to say: 'No, no, no, I can't be in on that escape, don't you remember I was making some clothes or printing a passport for the next one?'"
Dixon of Dock Green: Collection Three is out now on DVD.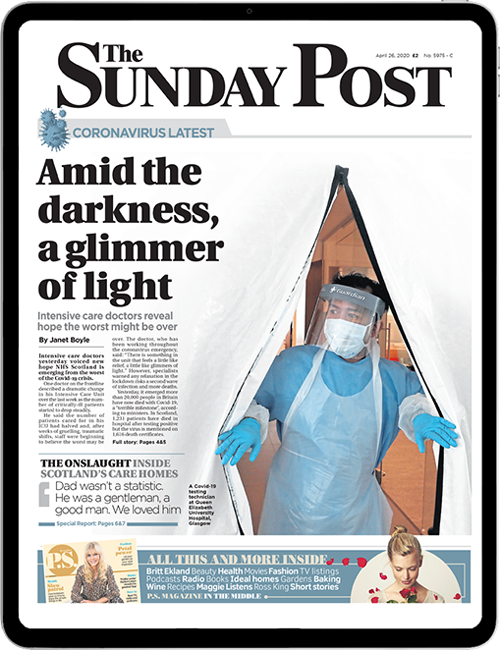 Enjoy the convenience of having The Sunday Post delivered as a digital ePaper straight to your smartphone, tablet or computer.
Subscribe for only £5.49 a month and enjoy all the benefits of the printed paper as a digital replica.
Subscribe