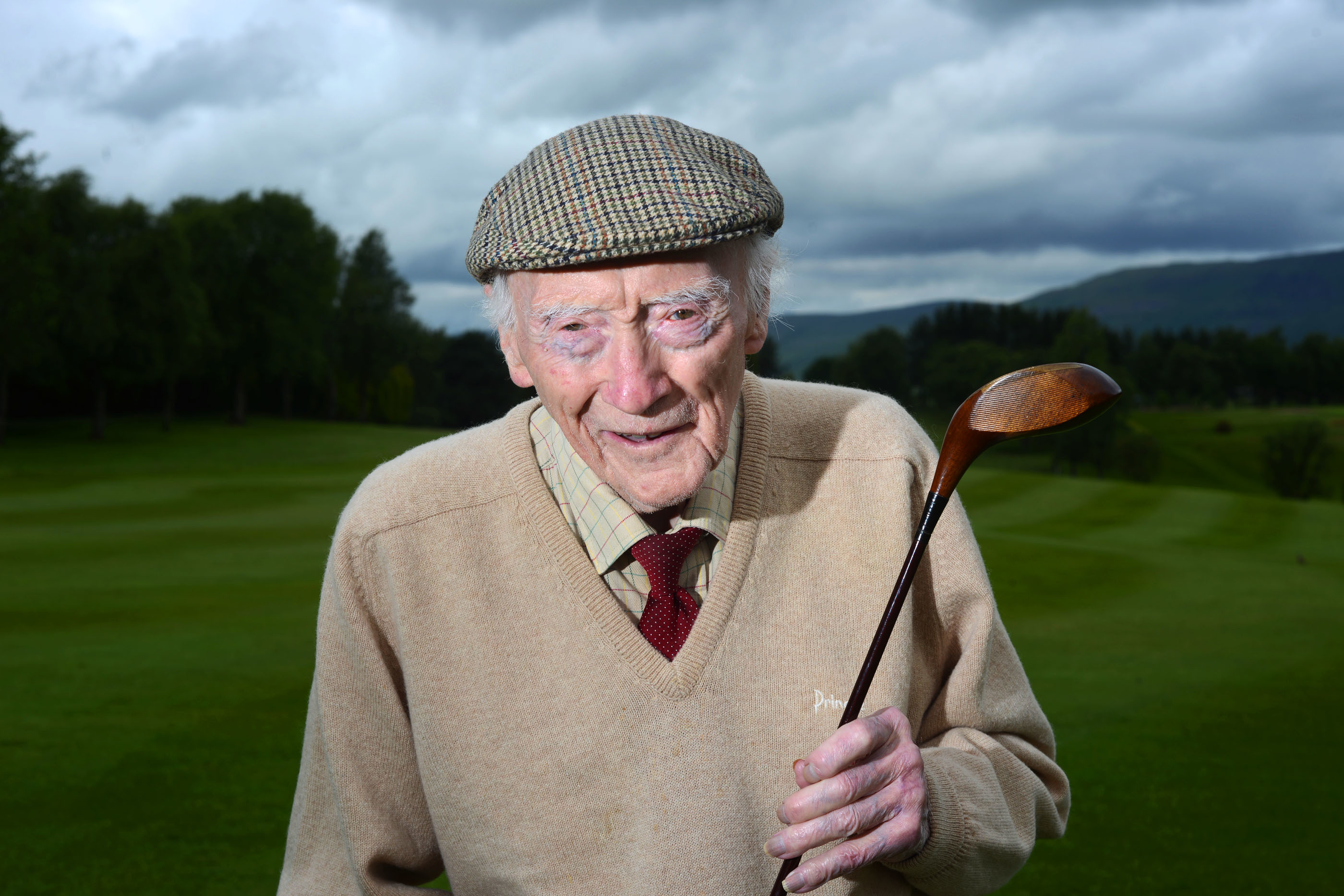 MEET sprightly Willie Cuthbert who – aged 102 – is officially the world's longest serving golf club member.
He joined Kirkintilloch Golf Club in 1926 for 10 shillings as a reward from his father James for passing his 11-plus school exams.
Nearly a century on, twinkle-eyed Willie still plays at the same club with the enthusiasm he had as a boy.
Willie, a phone engineer before he retired, still plays with a rare handmade wooden driver bought before the Second World War for a guinea.
The driver has never even been re-gripped.
It was specially made for him by professional clubmaker Cuthbert Butchart, whose clubs were loved by golfers across the world including America, Germany and the UK.
"I still play with the same pre-war handmade two wood I've had since 1938," he said. "It can still hit a good shot.
"In those days it was a much sought after club. Younger people just don't appreciate these sort of clubs now."
By the time Willie was in his 30s he went on to gain an impressive handicap of two.
Now, because of his age, he only plays one or two rounds a year but still loves every minute of being out on the course.
And, of course, his membership is now free.
When he first joined he had to walk or cycle to the course from his home in Kirkintilloch.
"There were no cars or transport back when I first joined the club, except on Saturdays when there' would be a bus," he said.
Speaking at the club as he hit a few practice shots, the dad-of-one – who was married to wife May for 50 years before she died 10 years ago – added: "I was quite lucky, I could naturally swing a golf club very well from a very young age.
"In golf you get what you earn. When you miss-hit a shot at golf you get punished for it but it's great when you have a good game.
"I was never much of a competitor, I'd only ever really play golf for fun.
"It's a fantastic course here and you always notice something new every time you go.
"I've never seen it look as good as it did today."
Willie's niece Moira Forman, 64, a retired teacher and keen golfer herself, thinks that Willie would still have a good chance at beating her.
She said: "He would love to be at the golf course every day and play a round but it's a lot trickier for him to get here now since he can no longer drive. You can see he's still got it in his swing. He could probably still beat me, especially on his short game which is incredible for someone of his age."
Willie caddied for arguably the club's other most famous player, Donald Cameron, and enjoyed a long friendship with him.
Hazel Cunningham, 65, is the first ever female captain at Kirkintilloch Golf Club and says Willie – whose dad was one of the founding members – is a huge inspiration to older players.
She said: "It's been a great honour talking to him, and one of the highlights of my year hearing his stories of the club since he's been a member. He's a pleasure to be around.
"Willie is a font of knowledge and he had great stories to tell. We are so lucky that Willie is still around to pass this history on to us.
"He's a huge inspiration to other older players to get out and play."
Earlier this month, 94-year-old golfer Geoffrey Crosskill was recognised as the world's longest-serving golf club member. He's been a member of Eaton Golf Club in Norwich for 82 years since being enrolled by his father Alec, who had been club captain at the time.
But that record is easily bettered by modest Willie.
A spokeswoman for Guinness World Records yesterday asked Willie and his family to lodge an application to officially recognise his achievement.
The spokeswoman said: "This is an incredible story and what an achievement!
"We would invite Willie to make an application and submit his evidence in order for this to be ratified."
---
READ MORE
86-year-old Scot selling tartan memorabilia in the US won't let fire damage ruin his business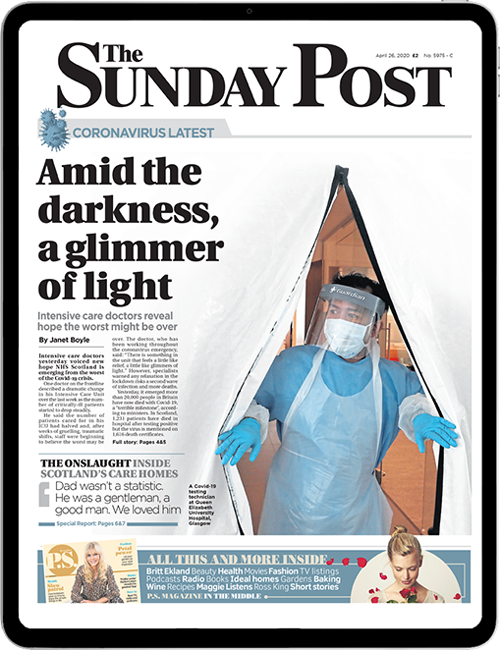 Enjoy the convenience of having The Sunday Post delivered as a digital ePaper straight to your smartphone, tablet or computer.
Subscribe for only £5.49 a month and enjoy all the benefits of the printed paper as a digital replica.
Subscribe