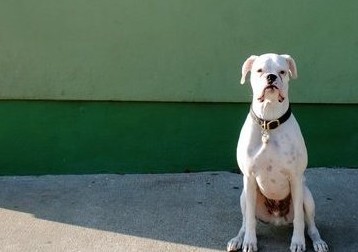 Benny, who was just shy of celebrating his ninth birthday, was suffering from kidney failure before he passed away on January 28.
"I wrote a story to cope with my grief," Benny's owner John Pointer told Fox 5.
https://www.facebook.com/JohnPointerMusic/posts/10153829008264299
"I'm stunned by how many people have shared the story. I was just trying to imagine that the second shot wasn't an instant kill, but from his perspective was an instant cure.
"And I wanted to process it through the eyes of someone who was really loving and compassionate, but didn't really understand sadness."
The post, which was published through Benny's Facebook page, has gone viral (shared more than 100,000 times and viewed by more than 20 million people) with fellow pet owners identifying with John's grief.
"Wonderful story, I had to stop reading four times I was tearing up so much," one user wrote.
"We went through a similar situation with my 15-year-old cat Tic-Tac and had to put him down. I really hope that this is how he felt, thank you so much for sharing."
The goodbye letter, written from Benny's perspective, opens with the the struggles of not being able to perform basic daily activities and bodily functions.
"Yesterday was a weird day. I couldn't get myself out of bed," touching send-off starts. "The guy I live with lifted me up. I tried to get my legs under me, but they wouldn't cooperate.
"He said, 'Don't worry, I gotcha, buddy,' carried me downstairs, and out the front door.
"That was so nice of him. I needed to pee so badly, I just had to go right there where he put me down. Normally I wouldn't, but we both decided to make an exception to the rule."
The letter then talks about the final moments Benny shared with with "his person", speaking about his love for owner John and his final moments with the vet.
Anyone who has lost their pet knows that the pain will never go away and Benny's last letter to his owner captures that heartache.
In fact, some of us might also identify with John's disclaimer on his Facebook page after reading the heartbreaking letter: "**Warning** Unless you are a robot, you will need a box of Kleenex, a non-public place, and a friend to hug in order to survive this ordeal.
"If you can't find a friend, hug a stranger."
Read the full post here and get those tissues out.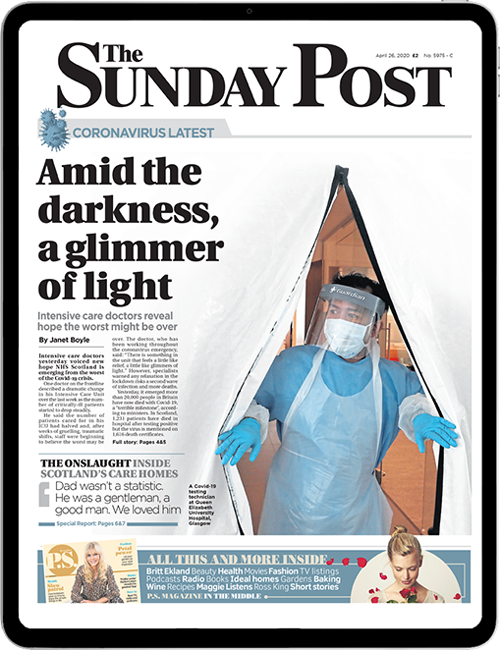 Enjoy the convenience of having The Sunday Post delivered as a digital ePaper straight to your smartphone, tablet or computer.
Subscribe for only £5.49 a month and enjoy all the benefits of the printed paper as a digital replica.
Subscribe