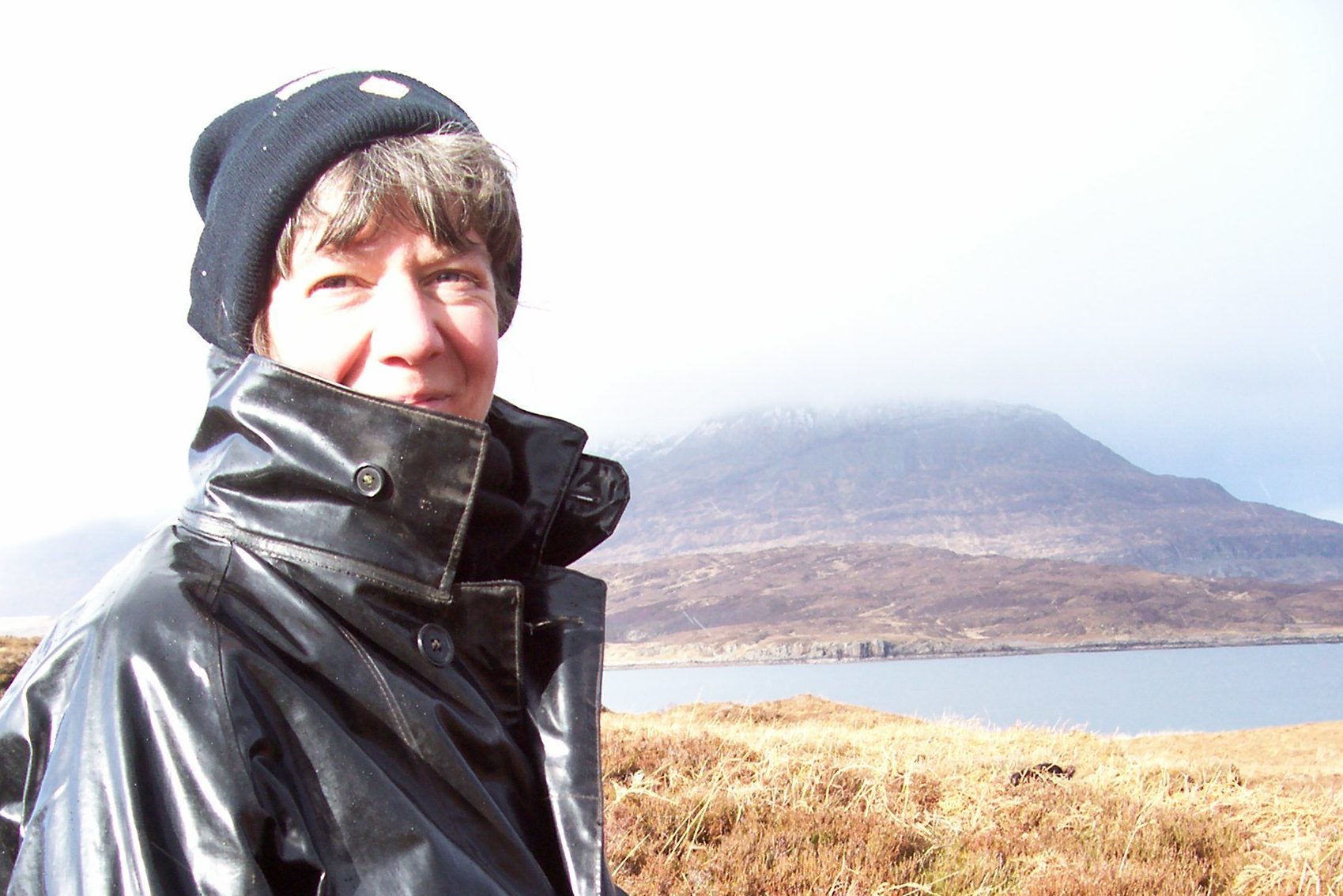 ANNE Cholawo was a typical '80s career girl living and working in London.
She loved nothing more than the hustle and bustle of city life.
But one day she spotted a house for sale on a remote Scottish island she'd never even heard of and immediately fell under its spell.
Anne quit her hectic life in the capital for a more serene one on Soay and, 26 years on, is one of just three inhabitants on the isle.
She tells her remarkable story in new book, Island on the Edge, out this week.
---
"WHO knows why it caught my eye?" said Anne Cholawo. "But I think it was meant to be.
"I just happened to stop in front of the estate agency while on holiday on Skye and there it was – Glenfield House on the Isle of Soay.
"I'd never even heard of the place but the picture of the house was burned into my memory. It travelled with me the whole 570-mile journey home and would not go away."
It was 1989 and Anne was working as a graphic artist in London. A high-flier, she'd designed for the likes of top ad agency Saatchi and Saatchi.
She grew up on a Wimpey estate in industrial Luton, right next to the constantly-jammed M1.
Later she moved to the civilised suburbia of Aspley Guise, from where she commuted into the capital in her shiny red Citroen 2CV and often didn't get home from the office until midnight.
The weekends she spent socialising with friends, often in the dining room of her cottage filled with quirky antique furniture.
"I was well on my way to becoming a real 'yuppie'," she laughs.
So when she announced she was quitting London for a run-down old house in the middle of nowhere, with no electricity, and access only by fishing boat, everyone thought she was bonkers. "I vividly remember one of my first essays at school, written when I was around seven years old," Anne recalled.
"The topic was 'What do you want to do when you grow up?' I began: 'When I grow up I want to live in the middle of nowhere.'
"Of course, it was just a silly childish fantasy. No one would possibly believe that a child's dream could become a reality.
"So understandably, when I told people my plans, reactions were mixed – some thought it was really exciting, but most suspected I had either completely flipped, or was running away from 'The Real World'."
After coming home from her holiday Anne couldn't forget about it, eventually succumbing and travelling up to Soay, just off the coast of Skye.
"I had never experienced a place like it in my life," said Anne.
"After only 10 minutes, I had fallen under the island's magical and enthralling spell.
"I'll never forget leaving and watching the house grow smaller and smaller until it merged into the green-grey of the low hill behind it. The idea of never coming back was already unbearable."
Anne immediately put in an offer for the house. When it was accepted, she wasted no time in handing in her notice at work and putting her cottage on the market.
Within months, she was ready to start her new life on Soay.
The island, four miles long and two miles wide, is so remote that it took months to get her furniture across the water. And her piano had to be helicoptered in by the army.
"I began to understand that the shopping, mail deliveries and telephone calls I took for granted on the mainland all required careful co-ordination on an island," she recalled.
"The mailboat comes once a month. Shopping meant ringing the store days before the next mailboat, reading a list over the crackling telephone and then hoping and praying nothing had been forgotten. If it was, it would be three or four weeks until the next boat."
With no option to call someone out to repair her dilapidated house, Anne had to learn to do things for herself. And with no income, she was forced to look for ways to earn money and become self-sufficient.
"Soay teaches you to teach yourself if you are willing to take the time to listen and learn," she said.
"If I didn't do this, I would have given up in the first year."
Her days in the Venture Scouts, as well as advice from her DIY-daft dad, who died from a heart attack when she was a teenager, served her well.
"He expected us to be competent in practical manners, such as wiring a plug, testing a fuse or changing a lightbulb. He made sure we knew how to use a screwdriver," she said.
When Anne arrived, there were 17 other inhabitants on the island. The colourful characters, including legendary Hebridean sharker Tex Geddes, taught her the art of carpentry, how to butcher a sheep, and earn money from winkle-picking on the beach.
Anne painted landscapes and sold them at exhibitions. She also revamped an old boat for transport.
She helped rescue people from fires – it took the fire brigade three hours to get there – and became a loving carer for one of the women who was diagnosed with Motor Neurone Disease.
She also found love with now-husband Robert, who was one of the marine crew who helped deliver her piano. But as the years passed, she watched the other members of the close-knit community leave one by one. For the last 14 years, Anne and Robert have been two of the remaining three residents on Soay.
"The outside world becomes a distant place. Before coming to the island I had always kept up to date with the latest news, TV programmes and popular music.
"On Soay, I soon lost touch for the simple reason that I no longer had access.
"Now, of course, it's better as we have internet and Skype. We also have mobile phone reception – as long as you don't remove the handset from the windowsill upstairs.
"It's fair to say my earlier dream of coming to Soay to paint pretty pictures and admire the view was shattered many years ago.
"Instead, I think together we have found something far better and much more rewarding."
Anne says her days are filled with just keeping everything together.
"But I have never for one moment regretted coming to Soay," she adds. "I count every year as a blessing.
"We're so privileged and lucky to have had the chance to live out so much of our lives on such a magical and peaceful island.
"I often wonder what life would be like if I hadn't taken the plunge. I have no doubt it would be conventional and comfortable.
"But coming to Soay was the best, albeit maddest, decision I've ever made in my life."
An unknown hideaway
Soay means 'sheep island' in old Norse.
Soay is situated just off the south-west coast of the Isle of Skye.
The island is only four miles long and two miles wide.
The only way to get there is by boat – and the island, which has no pier or jetty, can only be approached when the sea is calm.
The island's population peaked in the mid-1800s due to the eviction of crofters from Skye during the Highland Clearances, but there are now just seven houses on the island and most are used as holiday homes.
Soay currently has just three inhabitants …
Anne Cholawo and her husband, Robert, are two of them!
Island on the Edge (Birlinn) is out on August 2.
---
READ MORE
Mountain of courage: Woman who lost her leg after boulder crush is back on the hills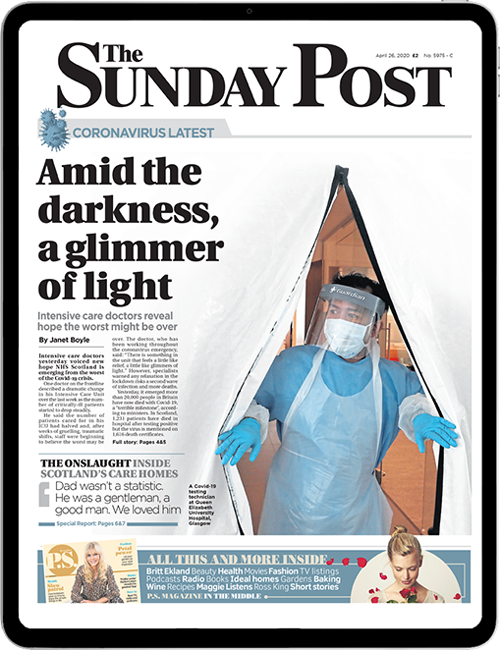 Enjoy the convenience of having The Sunday Post delivered as a digital ePaper straight to your smartphone, tablet or computer.
Subscribe for only £5.49 a month and enjoy all the benefits of the printed paper as a digital replica.
Subscribe