Volkswagen Commercial Vehicles has designed a way for van drivers to get fit following the festive period.
Many people head to the gym at this time of the year after a spell of overindulgence, but it can be difficult for busy van drivers to fit in the time to keep fit – particularly as they spend an average of 2.89 hours a day behind the wheel.
To help make exercising a little easier for van drivers and tradespeople, Volkswagen has devised an exercise regime that uses everyday tools and van body panels.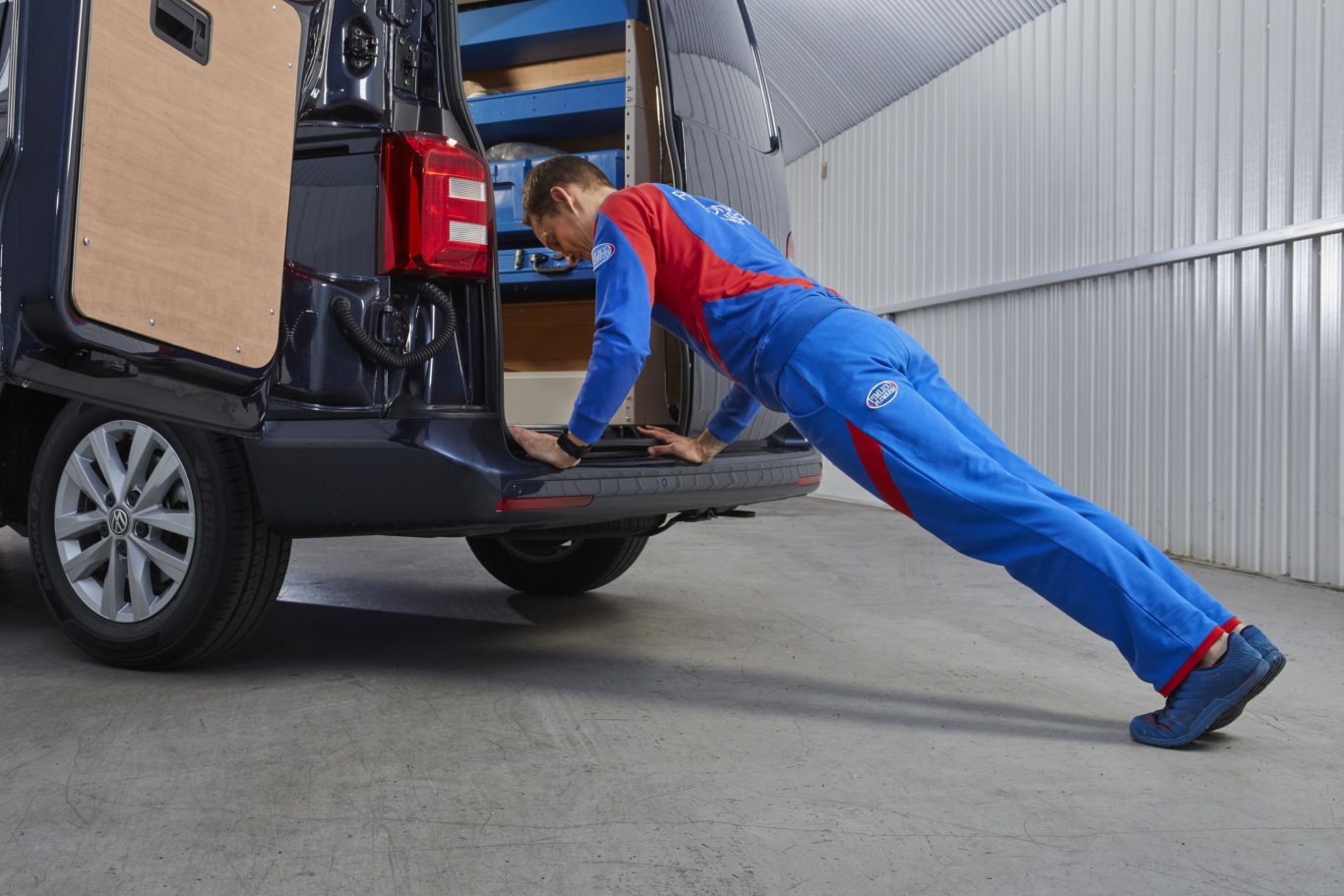 Although a survey of 500 van users by Volkswagen Commercial Vehicles found that the average driver aims to exercise at least twice a week, and one in 10 say they follow a healthy diet, it can still be tough for those behind the wheel to spend enough time active.
That's why VW says a range of exercises – from 'bumper dips' to 'panel push-ups' – could help to get the blood pumping when out on the road.
Sarah Cox, head of marketing for Volkswagen Commercial Vehicles, said: "Our brand promise Working With You is devised to keep customers and their businesses moving forward, and that goes beyond just the health of the vehicle.
"It's all part of putting our customers first, and this unique programme could see Volkswagen Commercial Vehicles Working Out With You in 2019!"
Up first is a cable skip for 30 seconds, followed by 30 seconds of rest. This is repeated 10 times.
Then there's the toolbox squat and raise for 10 to 20 reps. The driver has to hold a toolbox out in front of them and squat from the knees with back straight and feet flat. Then they need to stand up straight and raise the toolbox above their head and repeat.
Third is a pipe clean and press for 10 to 20 reps. Put a section of pipe on the floor and bend down while keeping the back straight. Pick up the pipe and lift it to chest height, before pressing it overhead with straight arms.
Seated wrench curls are up next, again for 10 to 20 repetitions. Open the side door of the van and sit on the edge. Take a wrench and lift it from waist to shoulder while keeping the body still. Repeat while alternating between hands.
Finally, there are panel push-ups. The driver should place their hands on the bumper, facing the van in a traditional press-up position, then they need to lower themselves towards the bumper before pushing back up. This should be done for between 10 and 20 reps.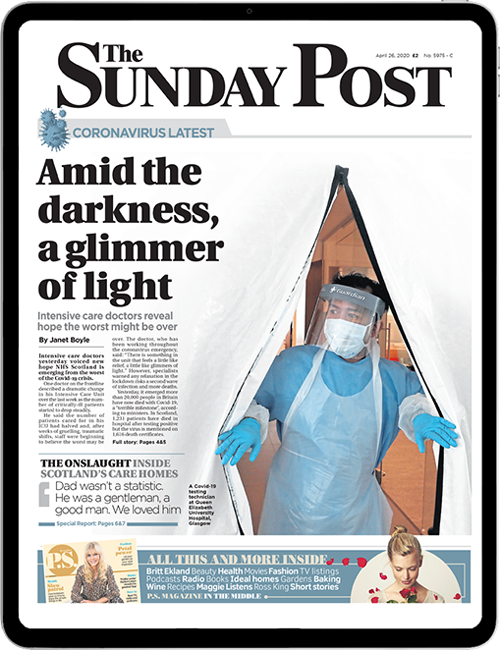 Enjoy the convenience of having The Sunday Post delivered as a digital ePaper straight to your smartphone, tablet or computer.
Subscribe for only £5.49 a month and enjoy all the benefits of the printed paper as a digital replica.
Subscribe