Ecotricity, the UK's largest supplier of electric vehicle charging points, is facing criticism from its rivals for providing a poor service and holding back the country's burgeoning EV market.
The firm, which dominates charging infrastructure at motorway service stations and operates 300 sites across the country, has been accused of under-investing by its rivals, in an interview conducted by the Financial Times.
Chargepoint, a rival group backed by Daimler, argued that Ecotricity's lack of investment and failure to provide a stellar service would negatively impact development in the sector – turning customers off to the idea of 'going electric'.
Christopher Burkhart, European director of Chargepoint, told the FT that charging providers have a duty to ensure their equipment functions as it should. "Highway charging is a distressed sale, just like petrol or diesel when you're about to run out," he said. "It has to work."
Ecotricity was a pioneer of roadside charging, opening its first stations in 2011. As such, it holds a virtual monopoly on charging at service stations, thanks to contracts with large groups such as Moto, Welcome Break and Roadchef.
Dale Vince, the company's founder, blamed unreliable chargers on their age. "We have got some unreliable units from the early days," he told the FT. "That's the price we're paying for being such an early mover."
An unnamed executive from a rival charging firm reportedly told the FT that building Ecotricity's network "was the right thing to do five or six years ago… they haven't really followed that investment up. I think [Ecotricity] is no longer helping adoption of electric vehicles."
Unreliable chargers are seen as a major barrier to EV ownership. Despite over 90 per cent of journeys in the UK being shorter than five miles, range anxiety is still the barrier most motorists say would prevent them from purchasing an electric car.
Vince said that Ecotricity would improve the state of its network, beginning with an upgrade for the 30 chargers that cause the most problems. This upgrade would, Vince said, ensure that 99 per cent of the network was operational at all times, compared with 95 per cent currently.
Around £20m has already been spent on Ecotricity's network, though the company has not yet turned a profit. The company started charging a fee for its power in 2016 for the first time, but still made a pre-tax loss in the financial year 2016-17 of £695,789. "We're not about profitability," Vince said. "We genuinely did this because we want to kick start something."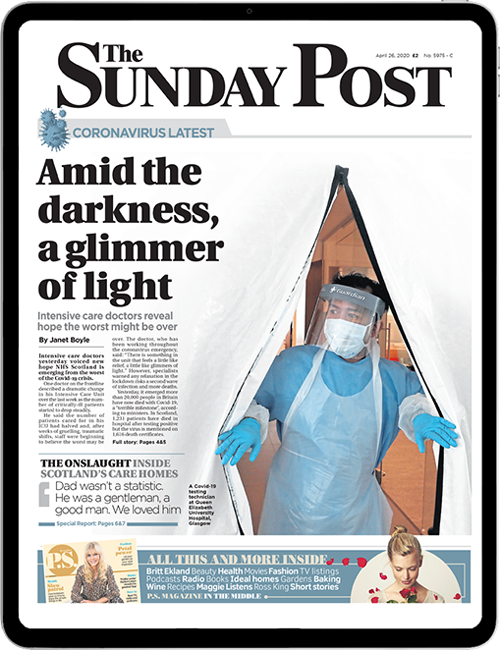 Enjoy the convenience of having The Sunday Post delivered as a digital ePaper straight to your smartphone, tablet or computer.
Subscribe for only £5.49 a month and enjoy all the benefits of the printed paper as a digital replica.
Subscribe