Back in the late 1940s, several people decided that a nearby airfield – known as RAF Silverstone – would be ideal for a little bit of impromptu motor-racing. It was bare-bones to begin with, but since that time the circuit has gone on to become the home of British motorsport – and the host of the British Formula 1 Grand Prix to boot.
And though those intrepid racers may have had to dodge sheep, and poor road surfaces, they never had to deal with an icy surface framed by solid, deep snowbanks. At least we're pretty sure they didn't.
But recently some clever people in Sweden thought that an all-ice version of the UK's most famous circuit may be a good thing. Which is why, every year, they carve a replica version of Silverstone into a frozen lake in Arjeplog. Completely to scale.
In fact, it's not the only track to be carved out of the otherwise desolate area. Here, you can lap the Nurburgring GP circuit, Yas Marina and even Paul Ricard – all framed by snow banks and maintained almost as fastidiously as the real thing. Oh, and for those hoping to see a car sinking ever-so-slowly into the icy depths, you're going to be disappointed – the ice is almost a metre thick.
And speaking of cars, we should probably discuss our vehicle for this particular adventure. It's Skoda's latest Kodiaq vRS, a 237bhp, hotter version of the Czech brand's popular SUV. Yes, we'll admit it may not be the best suited car to conventional track driving, but out in -24 degrees with limited traction, the car's four-wheel-drive system and suite of driving modes make this car a more sensible circuit option.
Before we traded swapped Northamptonshire for somewhere more Nordic, we set a lap time around the real-life Silverstone for comparison. The Kodiaq did admirably well; the brakes managed several laps without cooking, and the punchy diesel engine did an excellent job of bringing the car up to speed in a decent enough time. One of the standout aspects was the body control; the vRS comes fitted with adaptive chassis control, and it managed to keep the Kodiaq far flatter in the corners than you'd expect, particularly given its near-1,900kg kerb weight.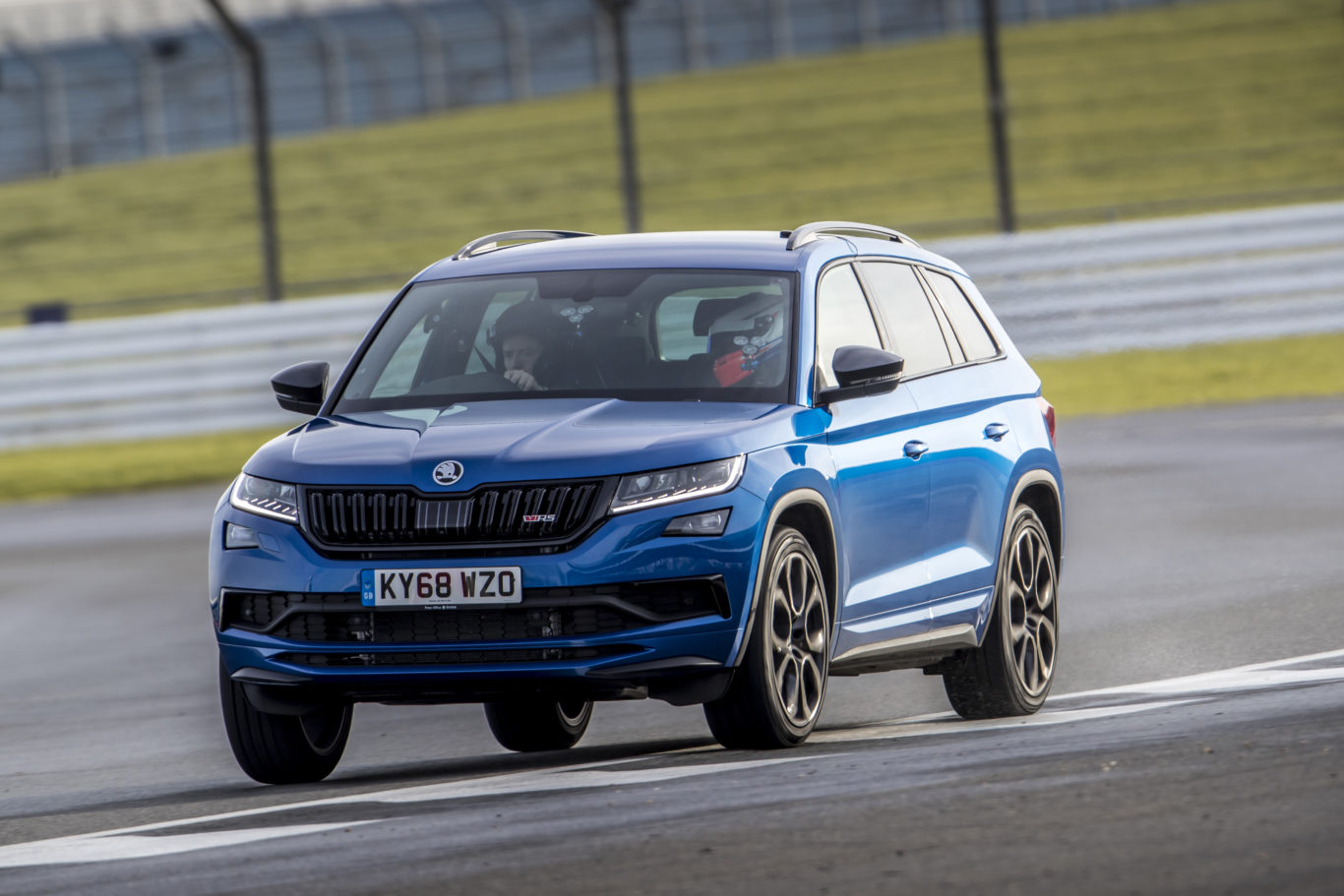 We set a lap time (though we're not going to disclose it just yet), and readied to try the whole thing again on a slightly less grippy surface.
As we arrived at Lake Uddjaur, the temperature was reading a balmy -27c. It was so cold, in fact, that there was ice forming on the inside of the windows. Needless to say, it was 'big coat' weather.
We got a feel for the conditions with a series of handling courses; driving on ice and snow is always an odd sensation to begin with, particularly when you're piloting a car fitted with tyre studs, like our Kodiaq was. There's a lot of traction to begin with, and it's only once you slowly enter a corner that the rear begins to rotate around you – though the ESP systems in the vRS did a good job of keeping the car on the straight and narrow.
Warm-up sessions complete, it was time to take to the Silverstone Circuit.
With a lack of visual references, and no grandstands, barriers or curbs to give you an indication of where you actually are, the first few laps are a little disconcerting. The corners sweep up unannounced, and Hangar Straight feels almost unbelievably long – we were still able to hit well over 100mph before needing to stamp on the anchors.
However before long we start knitting bends together, using the natural rotation of the car to guide you around the corner before leaning on the Kodiaq's four-wheel-drive system to propel you on the low-friction surface. The ice is etched with grooves to give the tyres a little more to grab on, but it's still perilously slippery – trying to walk on it is a tricky task, let alone drive on it.
And then, just like that, it was time to come in. My tarmac Silverstone time was 2:59 (I don't claim to be a racing driver), while my icy circuit took a little longer at 4:27. Though it did require a little more time to travel around the frozen version of Britain's most famous race track, it's the one I'd pick to go around again; sure, clipping the same apexes as Lewis Hamilton has done before has its charm, but going sideways around them on snow and ice? That takes some beating.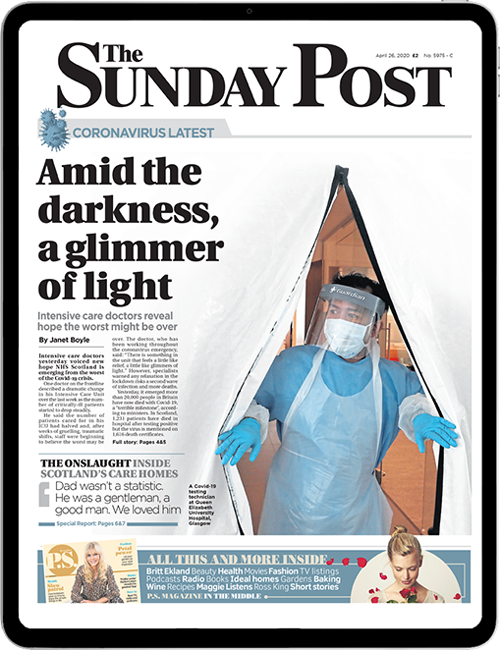 Enjoy the convenience of having The Sunday Post delivered as a digital ePaper straight to your smartphone, tablet or computer.
Subscribe for only £5.49 a month and enjoy all the benefits of the printed paper as a digital replica.
Subscribe