The third album can be as tricky to deliver as the traditionally difficult second. The Verve continued their run of form after 'A Northern Soul' having said that, while Nirvana played a blinder after their earth-shattering second album 'Nevermind' with the release of 'In Utero'.
So the third album can go well – but it can, of course, go badly too.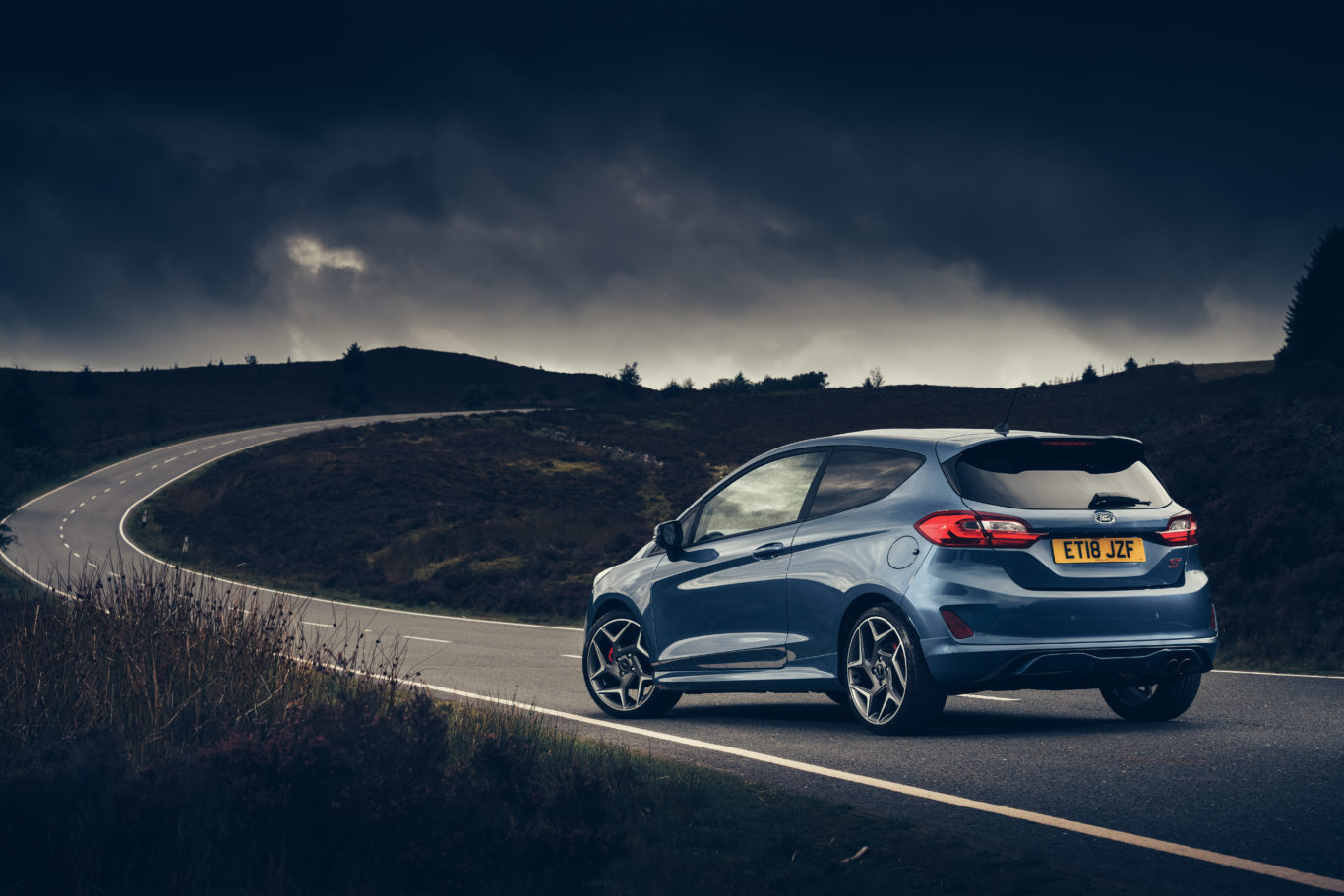 Forgive me for rabbiting on about bands for a second, but bear with me. You see, the first- generation 2005 Fiesta ST was Ford's smash-and- grab chart-topping debut. The small hot hatch did everything the enthusiast community wanted it to.
Then came the second generation, and this is where the car really got into its stride, offering performance and practicality all wrapped up in a good-looking package at a competitively low price.
The other hot hatches of the time didn't know what had hit them. It was like Arctic Monkeys' 2007 pocket rocket 'Favourite Worst Nightmare': a second album that few could compete with.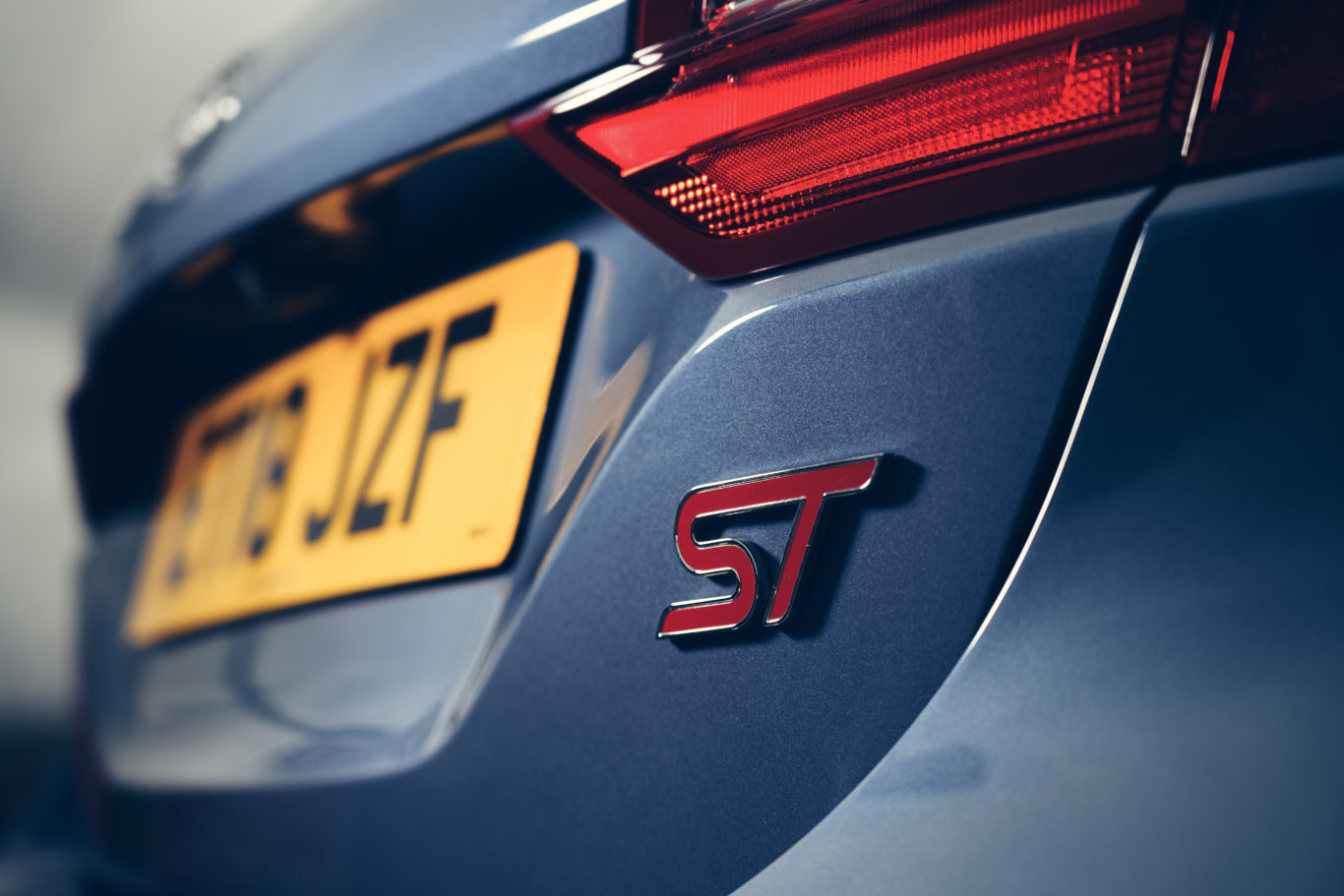 Which brings us to this, the third-generation Fiesta ST and arguably one of the most eagerly anticipated cars of 2018. It's why it needed to be here on our Road Test of the Year event.
The Fiesta ST has a historic ability to punch well above its weight, even in the presence of some serious competitors. There was a little bit of an outcry when Ford announced the details of the new one, though. It had dropped a cylinder, now a piddly three-banger compared with the old car's four. And to some people's eyes, it didn't look quite as sharp as the car it replaced. In all honesty, I thought it looked great, but I digress…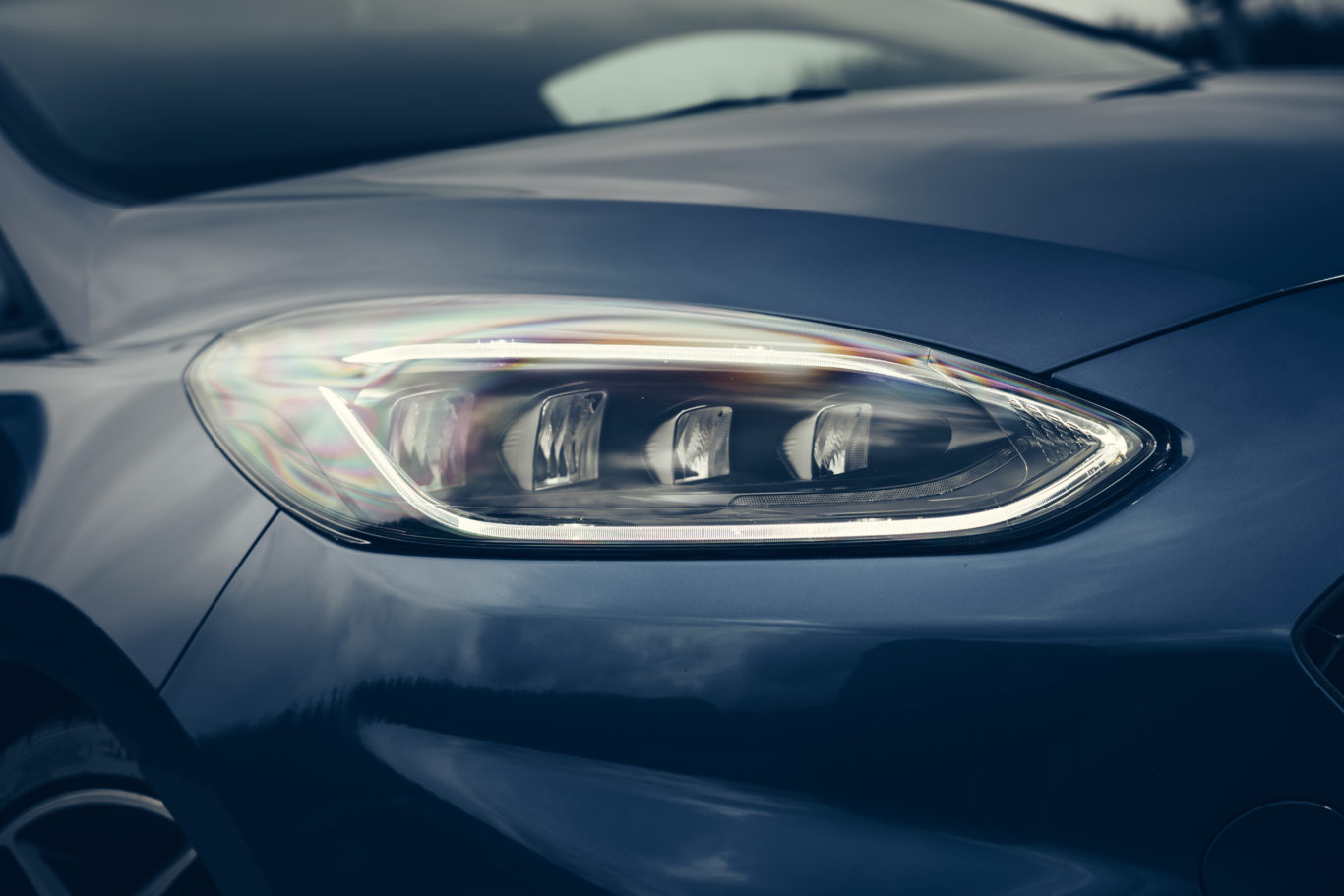 You see, even among cars such as the ones we assembled for this year's RTOTY, the ST's keys are the ones people are eager to grab. Which is why, for most of our time in north Wales, I kept them for as long as possible.
The tight, twisting roads of Snowdonia feel like they were designed for the ST, rather than the other way around.
Our test car came with a limited-slip differential between the front wheels – a part of the optional £850 Performance pack. It means that when you turn the car into a corner, it bites then keeps chewing on for more – and the ST's seemingly unending hunger for bends takes some feeding, let me tell you.
For those questioning the car's new, smaller 1.5-litre powertrain, question no longer. Bristling with character, it dispatches the 0-60mph sprint in 6.2 seconds and feels so incredibly strong in the mid-range that you sometimes forget that you're in a 'regular' hatch. Then there's the ride. Softer it may be compared with the older car, but that just gives it a little more compliance over broken surfaces such as the ones we encountered. The ST is also just as happy as its predecessor was to cock its rear wheel like a new puppy next to your favourite armchair.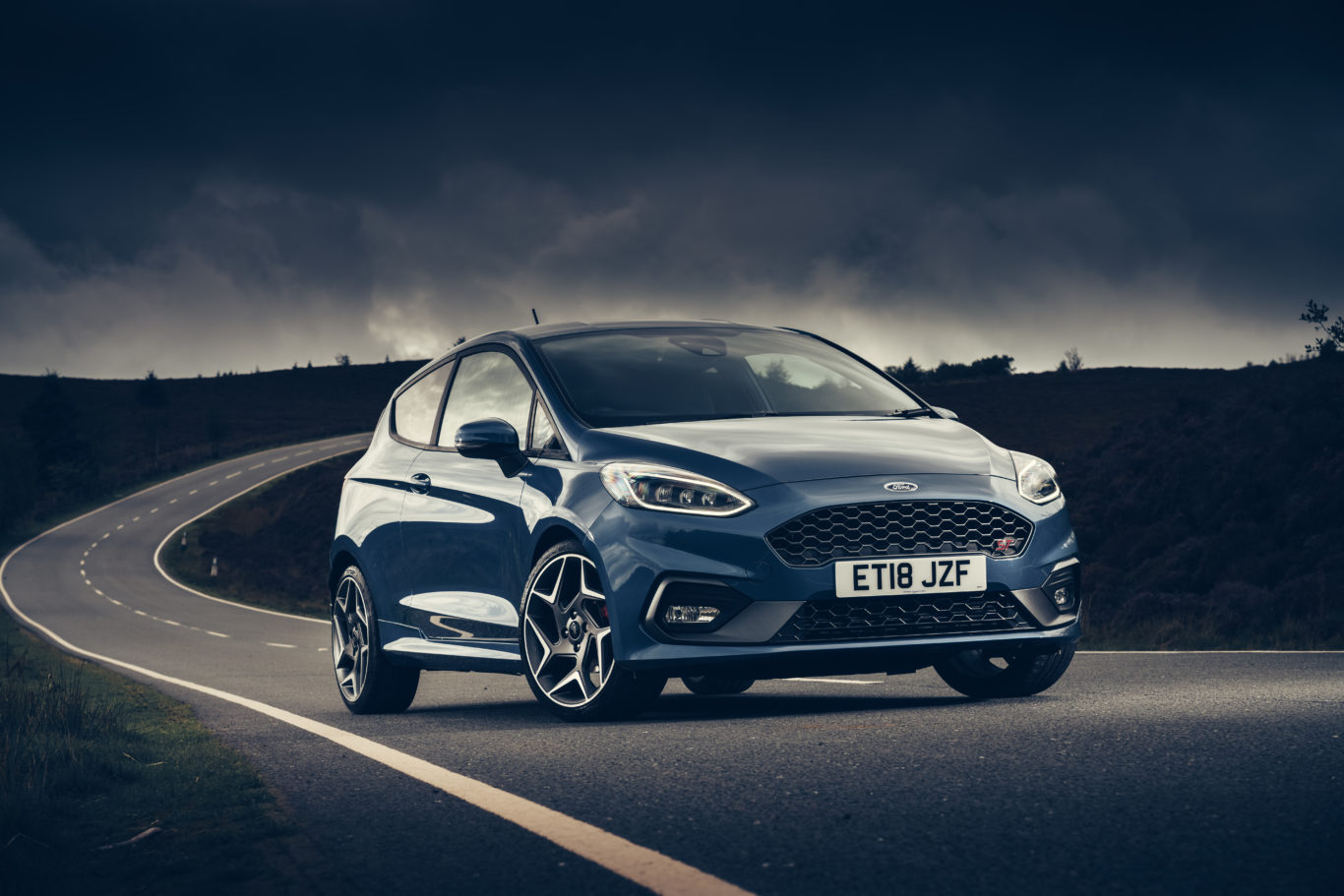 Snowdonia threw up a lot of corners that allowed it to display this party trick, and I was more than happy to let it show off.
Any complaints? Well, the gearshift is a little long in throw and the steering doesn't bristle with feel the way that I'd like in a car like this, but they're just two issues with an otherwise sterling package. Think two disappointing tracks in an otherwise play-from-start-to-finish-then-start-it-all- over-again album.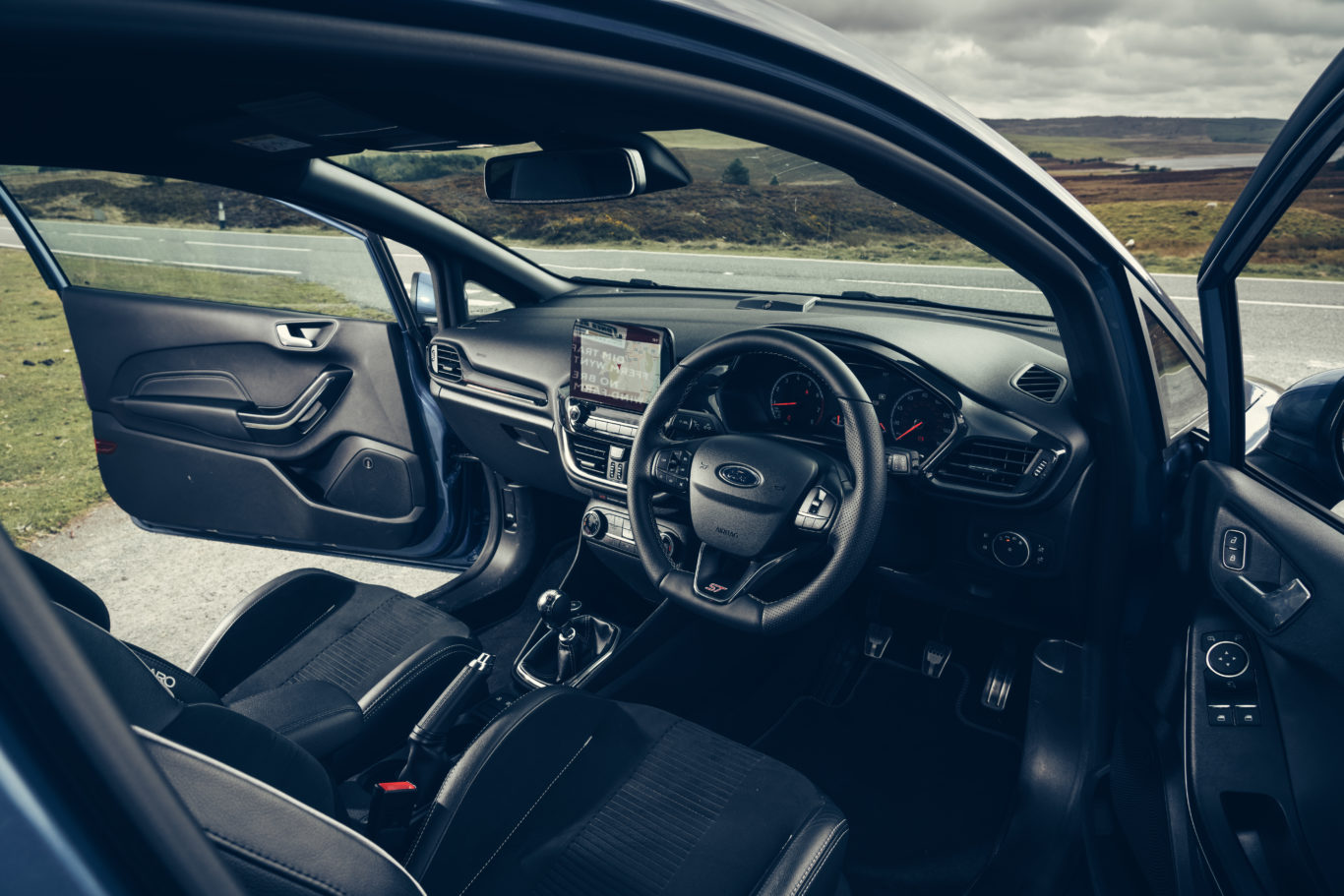 Once you've stopped driving like your hair is on fire, then the ST does being a normal car extremely well.
It's comfortable, the boot is big enough for as many brown, carbohydrate-laden foodstuffs as you'd want (blame Mr Baggott for the RTOTY lunch shopping), and during a longer stretch we even saw the heady heights of 44mpg, which ain't half bad for a car capable of leaving the M3 CS for dead over a wet, slippery Welsh road.
The ST inspires such confidence in you that it soon becomes a game of 'chicken' between you and the car. On a number of times I backed out of a corner far earlier than the car would have needed, such is the level of grip on tap.
All of these reasons are why I think the ST deserves to be high up on our table.
It's such a superb all-rounder and – much like an excellent album – it'll put a smile on your face whether you're on a brilliant country road or stuck in traffic on the M25.
Difficult third albums? Pah! Ford's smashed it straight to the top of the charts with this one.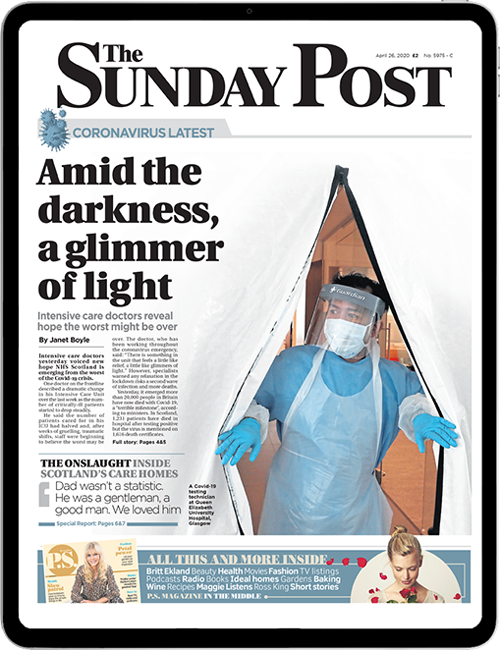 Enjoy the convenience of having The Sunday Post delivered as a digital ePaper straight to your smartphone, tablet or computer.
Subscribe for only £5.49 a month and enjoy all the benefits of the printed paper as a digital replica.
Subscribe