A group of nine African-American workers at General Motors' Ohio plant have filed a complaint against the manufacturer, accusing management of ignoring incidents of racism at the company.
Mark Edwards, Kenny Taylor and seven other employees say GM failed to respond to incidents such as racist graffiti, 'whites only' signs being painted on bathrooms and racial slurs from other employees.
The lawsuit lists multiple alleged incidents of racial harassment directed at black staff members: graffiti depicting swastikas and stick figures with nooses around their necks, white employees wearing shirts with Nazi symbolism under their work clothes, and white workers calling them 'boy' and telling them to 'go back to Africa'.
Shockingly, it also alleges that five nooses were discovered hanging from the ceiling – including one directly above Edwards' workstation in March.
"I was startled by it," Edwards, 59, told the Detroit Free Press. "I couldn't understand who in my work area disliked me that much or had that much hatred to hang a noose by my job."
In another alleged incident in April last year, he was sitting at a computer when a white employee informed him he was in his seat, called him the N-word, then pulled the chair out from under him.
Co-worker Taylor, 58, says that incidents such as this stretch back further – he's worked at the plant in Toledo since 1978.
"When I'd go to the bathrooms, I saw Nazi symbols on the walls and 'Hate blacks' and 'Blacks shouldn't be here,'" he said.
Both Edwards and Taylor reported the incidents to their union representative and the plant's HR department but say nothing came of their complaints.
GM disagrees with this, however, saying workers at the plant underwent anti-discrimination and anti-harassment training following the noose incident in March.
In a statement, it said: "Every day, everyone at General Motors is expected to uphold a set of values that are integral to the fabric of our culture. Discrimination and harassment are not acceptable and in stark contrast to how we expect people to show up at work. General Motors is taking this matter seriously and addressing it through the appropriate court process."
The lawsuit seeks compensation for lost wages and mental anguish and also demands that GM terminate the employment of anybody who creates a hostile work environment. It also asks that security be stepped up at the Toledo plant and racist graffiti erased.
It's the latest blow for GM, which earlier this week announced plans to close three assembly plants across the US by the end of 2019.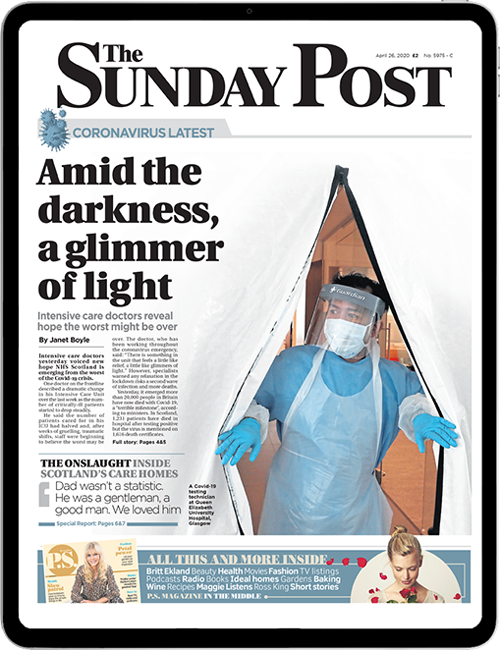 Enjoy the convenience of having The Sunday Post delivered as a digital ePaper straight to your smartphone, tablet or computer.
Subscribe for only £5.49 a month and enjoy all the benefits of the printed paper as a digital replica.
Subscribe