A group of MPs is calling for fuel stations to be monitored in order to ensure they're charging consumers a fair price.
The All-Party Parliamentary Group for Fair Fuel is accusing the industry of profiteering from motorists by raising their profit margins to unreasonable levels. According to the group, petrol retailers made an average profit of 8p a litre and 8.6p a litre on petrol and diesel respectively in the first nine months of 2018 – but by the end of the year these had risen to 13p and 11p a litre.
That's due to the wholesale price of fuel falling considerably – by 14 and 13 per cent for petrol and diesel respectively – but average pump prices only falling by seven and three per cent.
The group proposes an independent watchdog, named Pumpwatch, which would ensure suppliers are charging a fair price for their fuel – and even awarding a kitemark to retailers found to offer reasonable prices. It's come from a proposal by pressure group FairFuel UK, which is currently gathering signatures on an ePetition to encourage the government to implement the process.
Howard Cox, founder of FairFuel UK and secretary to the APPG, said: "If gas, electricity, water and telecoms get price protection bodies, why shouldn't motorists have one too? We need 'Pumpwatch' now, to ensure pricing fairness for both consumers and hardworking fuel retailers, too.
"There is no consistency, logic, or clarity to the way pump prices are calculated. It remains a closely guarded secret in the fuel supply chain. If it wasn't for the recent supermarkets' forecourt price cuts, always lead by Asda, prices at the pumps wouldn't be falling at all."
The campaign argues that fair fuel pricing is essential, especially in more rural communities – where public transport isn't necessarily a viable option for personal mobility. "Drivers need reassurance that they are not paying way over the odds for fuel," said Kirstene Hair, the chair of the APPG.
"In rural communities where public transport is poor and unreliable, people need their vehicles to get from A to B. It is essential that they pay the fairest price. That is where a price monitoring system would support them."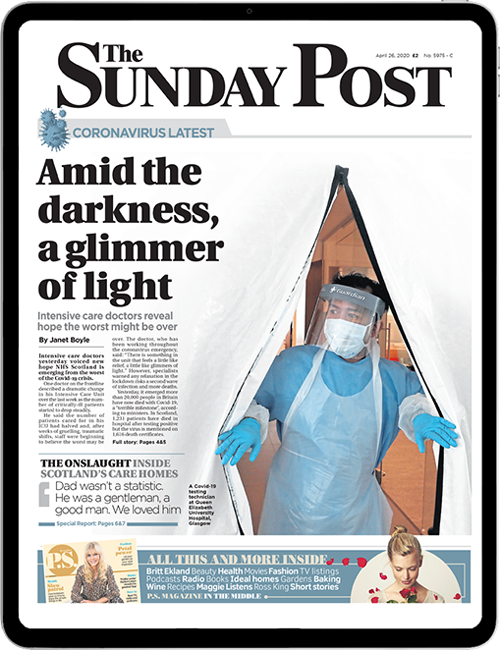 Enjoy the convenience of having The Sunday Post delivered as a digital ePaper straight to your smartphone, tablet or computer.
Subscribe for only £5.49 a month and enjoy all the benefits of the printed paper as a digital replica.
Subscribe