A lorry driver has shown exactly why motorists should turn their headlights on in wet and rainy conditions – by posting a photo of a near-invisible car behind him.
Scott Chidley, of Morebath, Devon, shared a picture on Facebook of the view from his lorry's side mirror during heavy rain on the M5 on Saturday. The view behind is so obscured that he was forced to draw an arrow on the photo, pointing to a faint blur – which is all that's visible of the following car.
Chidley urged drivers to follow the 'wipers on, lights on' procedure – where drivers put their headlights on in wet weather as well as when it gets dark.
"We have over foot long mirrors," he commented alongside the photo, pointing out the comparative size of his HGV's side mirrors. "Imagine in car mirrors? Please, urge you to put your lights on in dimpsy [twilight] or wet weather. It's for your safety that you can be seen."
The Highway Code doesn't give guidance relating to headlights and wet weather. Instead, it just mandates that headlights must be used between sunset and sunrise, and when visibility is 'seriously reduced'. The code's definition of this is when you can't see for more than 100 metres.
The Highway Code also governs the use of front and rear foglights, stating that they must not be used unless visibility is below 100 metres – and that they must be switched off when visibility improves.
Commenters on the Facebook post blamed drivers for lacking common sense, while modern automatic lighting systems were also called into question. Most systems that automatically switch on a car's headlights are controlled by ambient lighting sensors, which don't measure visibility. Such systems wouldn't detect fog either.
Drivers were also urged to remember that headlights aren't just to help them see, but also to be seen by other road users.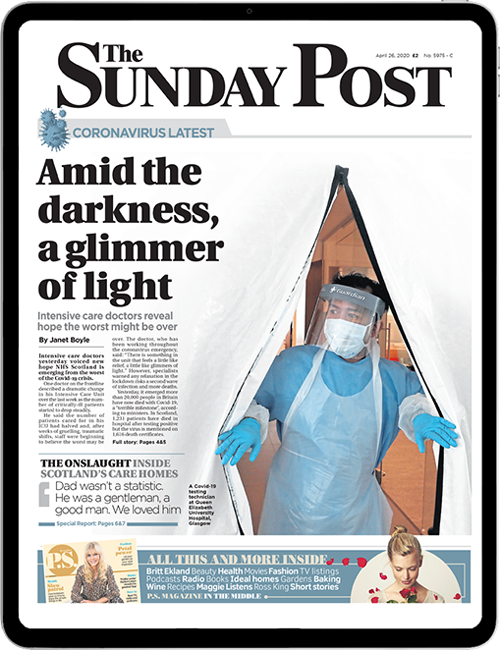 Enjoy the convenience of having The Sunday Post delivered as a digital ePaper straight to your smartphone, tablet or computer.
Subscribe for only £5.49 a month and enjoy all the benefits of the printed paper as a digital replica.
Subscribe