Sometimes you've got to go back to basics to find out what's what. In the case of the pick-up truck, this rings true. Over the past few years, the explosion of 'high-end' trucks has been felt across the country, with pick-ups sporting huge alloy wheels and luxurious interiors appearing all over the place. Does it mean that we're getting a touch disenfranchised from a pick-up is 'meant' to be?
Perhaps. I'm bad enough for this – I ran a top-of-the-range Volkswagen Amarok for six months this time last year, and I got pretty used to heated seats, a high-definition infotainment screen and an engine which allowed it to outpace most hot hatches in a straight line.
But, like a shining white beacon in front of me, here's the antidote. It's from a premium manufacturer, but the truck itself is decidedly entry-level. It's the Mercedes X220d.
It's finished in Progressive specification which, I'll admit, is one above the very base Pure trim level. But in terms of overall kit, it's pretty bare-bones.
Weighing in at £34,200 it's still expensive, there's no doubt about that, but it's only around £2,500 more than the base Pure specification. For that you get 17-inch alloy wheels with squashy 255/65 tyres, black fabric upholstery, electric wing mirrors and – gasp – decadent carpet flooring. There is a seven-inch infotainment screen, but there's no satellite navigation included in it. Bluetooth connectivity is fitted, so at least there's the option to play music from your phone through the car's speaker system.
Powertrain-wise, you get a 2.3-litre turbocharged diesel unit with 161bhp and 403Nm of torque. Here, it's sent to the rear wheels first and foremost (the X-Class has selectable four-wheel-drive) through a six-speed manual gearbox. Mercedes claims 37.2mpg and we'd back this – the truck is just starting to loosen up after arriving with delivery miles and we've already been seeing around 36mpg, so the claimed figure isn't out of the realms of achievability.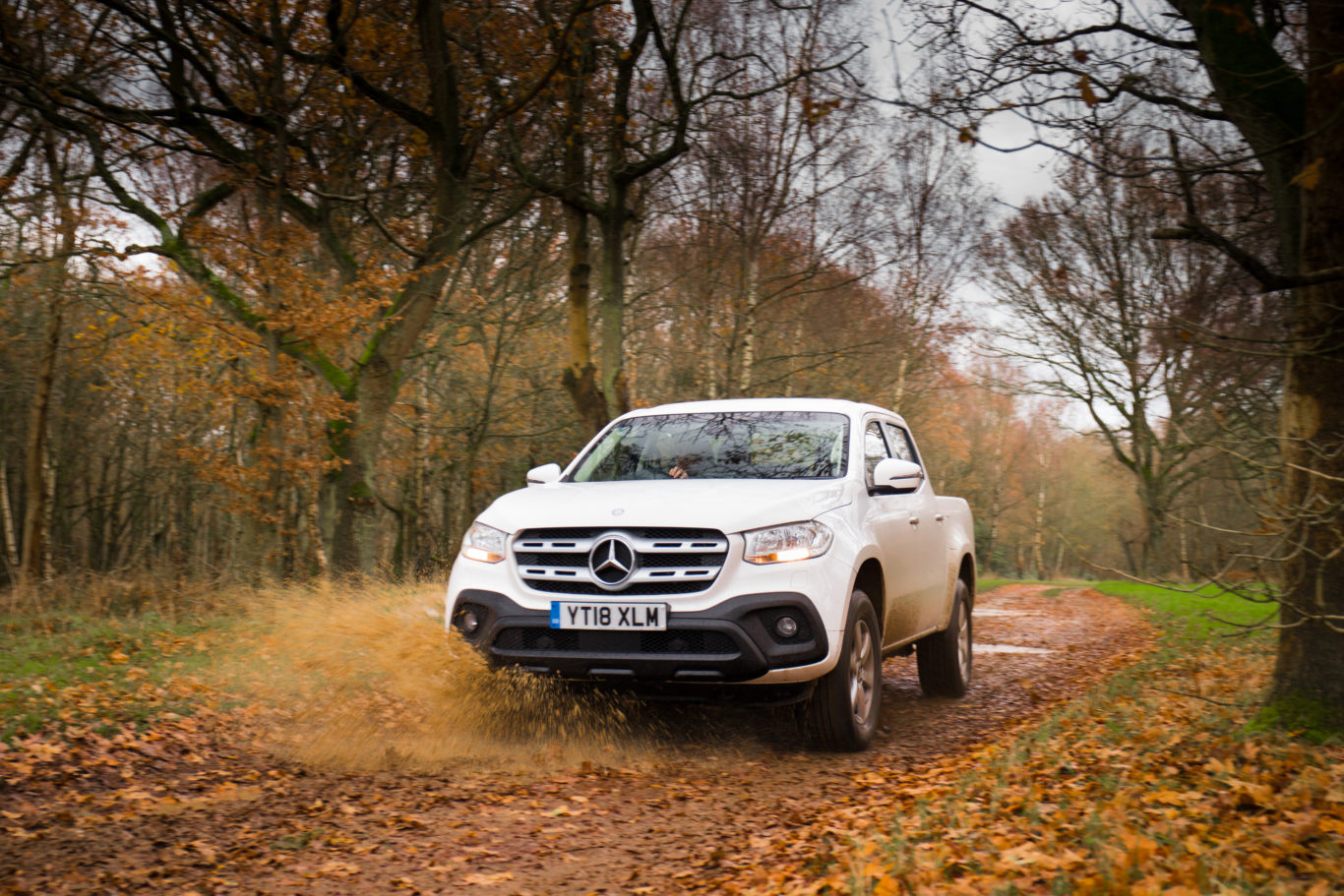 And that's about it. You've got a loadbed, an engine, a steering wheel and a manual gearbox. In short, all you could want from a pick-up. You won't even find fancy LED headlights here, just plain old halogens.
So what's it been like to drive in the first month? Not bad at all. The diesel engine, though clattery on start-up, recedes back to a gentle thrum when warmed up and cruising (it does get quite vocal when you're trying to make quick progress, however). There's not too much road noise, and though the tyres do generate a little bit of a roar, it's no more than you'd expect.
I was initially a little concerned about the gearbox. It felt notchy (and not in a Porsche 911 GT3, mechanical way), and I thought that it was the start of a long and tiresome spell with an unpleasant shifter. But that's not the case. As the miles have racked up, it's loosened and become far easier to use, therefore dashing my initial worries. But I'm not complaining about that.
The X-Class comes fitted with a collision detection system as standard and, though it's a welcome addition in terms of safety, it's been bonging away at times when the area ahead is perfectly clear – and it can be a little distracting when you're driving around a bend or navigating a roundabout.
But that's really about it in terms of grumbles. The ride isn't too bad for a ladder-frame vehicle, and the large tyres do help to make a fair degree more comfortable than an equivalent pick-up riding on much lower-profile rubber. On a recent photo shoot, the X-Class was the vehicle of choice to take down a rutted, sloped and slippery farm track which it tackled without the merest hint of protest – I didn't even need to switch it into four-wheel-drive, either.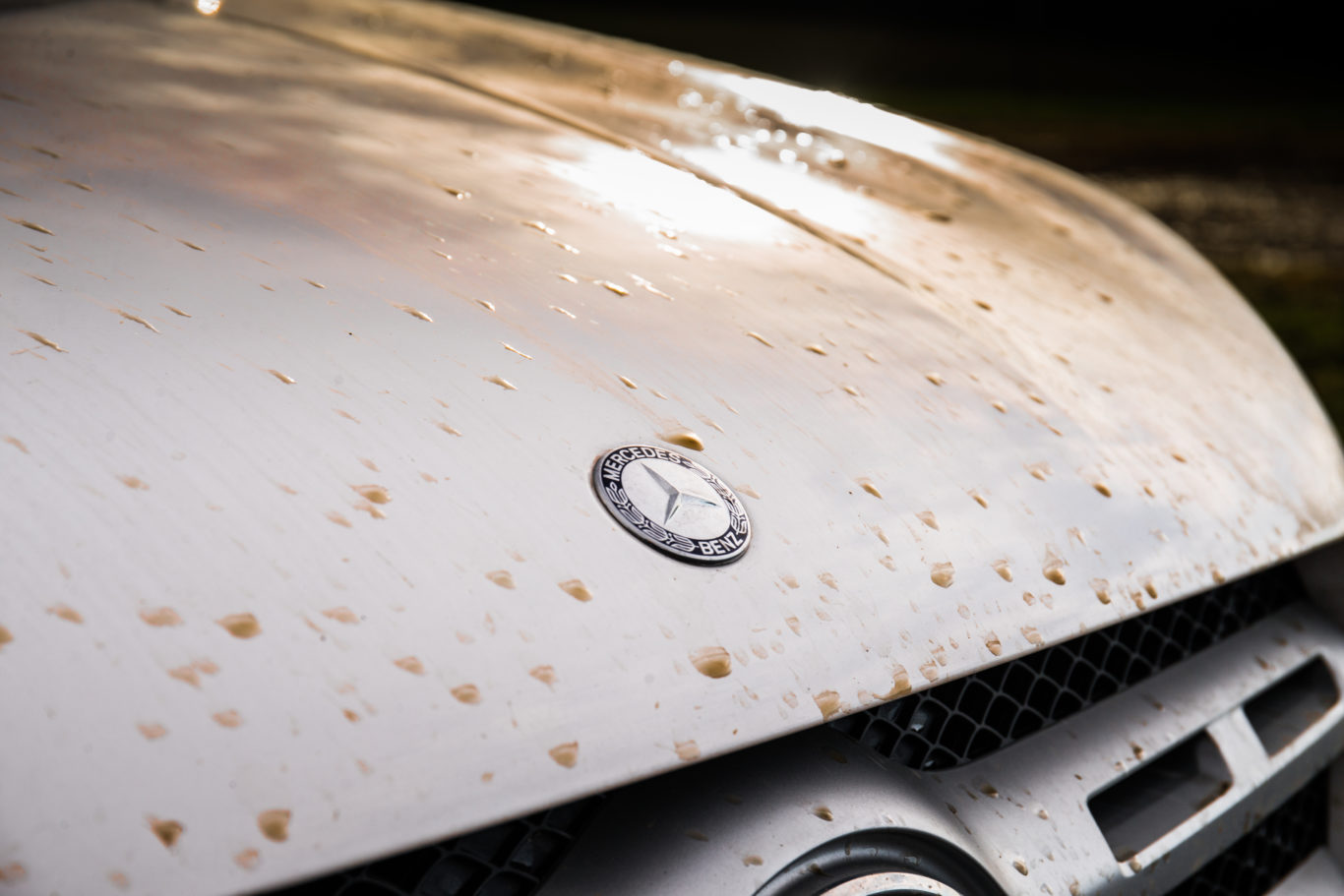 The steering is light which makes parking a little bit easier, though the sheer size of the thing means that I'm often keeping a sharp eye for the biggest spaces, or the ones without any cars next to them.
A colleague has already pinched the keys to pick up (ahem) a Christmas tree, which fitted in rather well. The lamp over the bed is particularly useful at this time of year when there's not a lot of daylight to play with.
In all, it proves that basic isn't bad. Do I miss having satellite navigation built in? Not really. Do I wish that the seats were leather-clad and featured 18-way adjustability? Not in the slightest. Just because something doesn't have the bells and whistles doesn't mean that it's incapable of making some noise. And the X-Class is certainly making its presence known.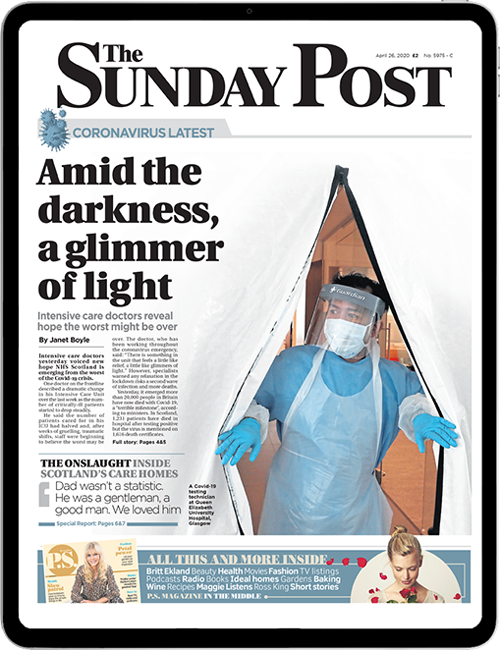 Enjoy the convenience of having The Sunday Post delivered as a digital ePaper straight to your smartphone, tablet or computer.
Subscribe for only £5.49 a month and enjoy all the benefits of the printed paper as a digital replica.
Subscribe