A massive £122 million pounds worth of cars were saved from being scrapped or crushed by HPI Crushwatch last year.
The service allows police forces to check whether confiscated cars still belong to finance companies before disposing of them. This allows uninsured vehicles to be returned back to the companies that rightfully own them, punishing the driver without destroying a potentially perfectly serviceable vehicle.
More than 109,000 vehicles were confiscated from drivers last year for being uninsured, and more than 13,000 of those still belonged to finance and leasing companies.
Unsurprisingly, it's some of the UK's most popular cars that make up the most commonly recovered vehicles. 679 examples of the Volkswagen Golf were saved from the crusher, with a total value of £7,238,605. Other best-selling models weren't far behind – 560 Vauxhall Astras were repatriated to their finance company, as well as 522 Ford Focuses and 506 Ford Fiestas.
However, there were also a wide selection of supercars and exotic vehicles saved from death by Crushwatch. Five Lamborghinis were recovered as well as Ferraris, Rolls-Royces and Mercedes-AMGs.
The Metropolitan Police recovered most of the exotics, with two Lamborghini Aventadors, two Rolls-Royce Dawn convertibles, plus a Ferrari 458 and 488. The total value of these cars comes in at a whopping £1.2m.
The £122m total figure for 2018 is the highest it's been for ten years, says Crushwatch. Its head of industry relations, Barry Shorto, commented: "In the ten years since the introduction of Crushwatch these are the highest set of annual figures we've ever seen which shows the number of uninsured drivers on UK roads remains high. Since Crushwatch started, the total value of the cars recovered runs to well over £1/2 billion and this highlights the important role that it plays in the process of clamping down on drivers who think they are above the law.
"The data identifies the growing need to crack down on these drivers who are causing a risk to other road users and pedestrians by getting behind the wheel without insurance. However, stamping out this practice is more than just a serious safety concern, it's also about enabling finance companies across the UK to reclaim their vehicles which otherwise may have ended up at auction or on the scrap heap."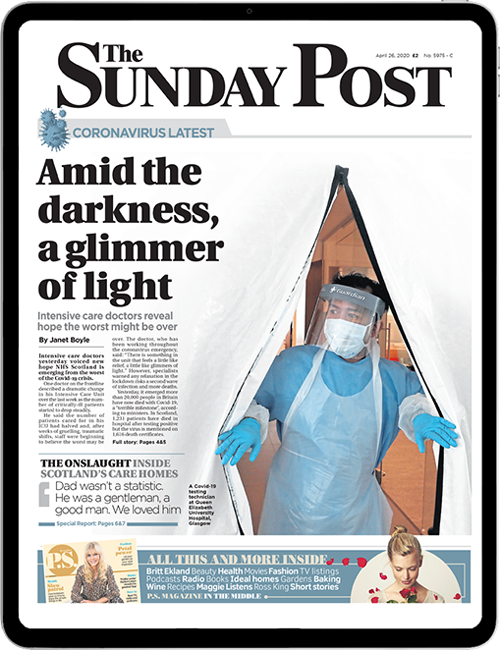 Enjoy the convenience of having The Sunday Post delivered as a digital ePaper straight to your smartphone, tablet or computer.
Subscribe for only £5.49 a month and enjoy all the benefits of the printed paper as a digital replica.
Subscribe