Though prices at the petrol pump fell for the second consecutive month in December, fuel is still too expensive, the RAC's Fuel Watch service says.
The average price of a litre of unleaded petrol dropped by 2.75p, from 123.67p to 120.92p in December. Diesel reduced by 3.08p, from 133.09p to 130.01p.
However, during the same period the price of oil crashed by 14.5 per cent, from $60.31 a barrel to $51.52.
RAC Fuel Watch says that a lack of competition between the supermarket forecourts means fuel stations are less closely reflecting the price of oil in their fuel prices. It says that, to meet the oil drop, the price of unleaded should come down by more than 8p a litre, while diesel should come down by 10p a litre.
RAC fuel spokesperson Simon Williams said: "While it's good news fuel prices have fallen for the second month in a row, drivers should feel cheated they have not come down further. The problem is twofold: firstly, there should be a cut in the price of petrol to properly reflect lower wholesale prices and secondly, three of our biggest supermarkets appear no longer to be competing on the price of unleaded, in particular, as closely with the lowest price supermarket retailer, Asda.
"Normally, the other three supermarkets are 1p to 1.5p more expensive on unleaded, but our data shows that since October they have abandoned this strategy in favour of pricing 2.5p to 4p higher for a litre of petrol. The decision by all supermarkets to take more profit on a litre has led to every driver having to pay more to fill up than they should have to.
"This is a highly unusual situation, the likes of which we haven't seen before. If this new pricing behaviour continues into 2019 this could spell a bleaker year for drivers at the pumps no matter what happens to the price of wholesale fuel."
The gulf between wholesale oil prices and the cost to consumers hasn't gone unnoticed, with an All-Party Parliamentary Group campaigning for a fuel watchdog to be introduced to ensure forecourts aren't gouging their customers.
The North East remains the cheapest region in the country to buy petrol, with its average price of 119.20p significantly cheaper than the South East's 121.87p. Diesel, meanwhile, is cheapest in Northern Ireland at an average of 128.70p a litre, while the South East is once again the priciest with an average price of 131.22p.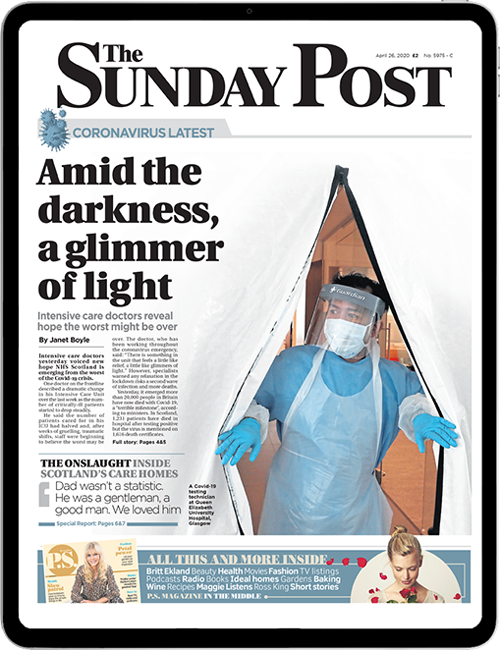 Enjoy the convenience of having The Sunday Post delivered as a digital ePaper straight to your smartphone, tablet or computer.
Subscribe for only £5.49 a month and enjoy all the benefits of the printed paper as a digital replica.
Subscribe