Tesla founder and chief executive Elon Musk says new chairwoman Robyn Denholm won't be able to moderate his actions as CEO.
In an interview on CBS's 60 Minutes show, Musk appeared to say it was unrealistic to suggest that Denholm would be able to force him to do anything he didn't want to.
"It's not realistic in the sense that I am the largest shareholder in the company," Musk told interviewer Lesley Stahl. "And I can just call for a shareholder vote and get anything done that I want."
Musk owns around 20 per cent of the automotive and energy company.
He also dismissed claims that Denholm, who is an independent director on Tesla's board, was being brought in to 'babysit' his actions – the aftermath of a ruling by the US Securities and Exchanges Commission (SEC). In August, it charged him with misleading investors after a post on social networking site Twitter claimed he had secured funding to take Tesla private at $420 a share.
Musk later did a U-turn and the SEC forced him to stand down from his role as chairman for a minimum of three years, fined him and Tesla $20m (circa £15.9m) each, and required the company to vet his future social media output before it was released to the public.
However, Musk claimed that the last order wasn't enforced, saying the company didn't review his posts before they were made live and none of his tweets had been censored.
"The only tweets that would have to be reviewed would be if a tweet had a probability of causing a movement in the stock," Musk said. "I want to be clear. I do not respect the SEC. I do not respect them.
"Twitter is a war zone. If somebody's gonna jump in the war zone, it's like 'Okay, you're in the arena. Let's go!'"
Despite the ruling, Musk said he wouldn't seek to return to the board as chairman once his time away from the role was up. "No. I actually prefer to have no titles at all," he said. He later accused CBS of posting a misleading edit, when the station tweeted the 'No' without the following sentence.
Denholm has quit her role as chief financial officer and head of strategy at Australian telecoms giant Telstra to take up the chairman's position at Tesla, with her notice period ending in May 2019.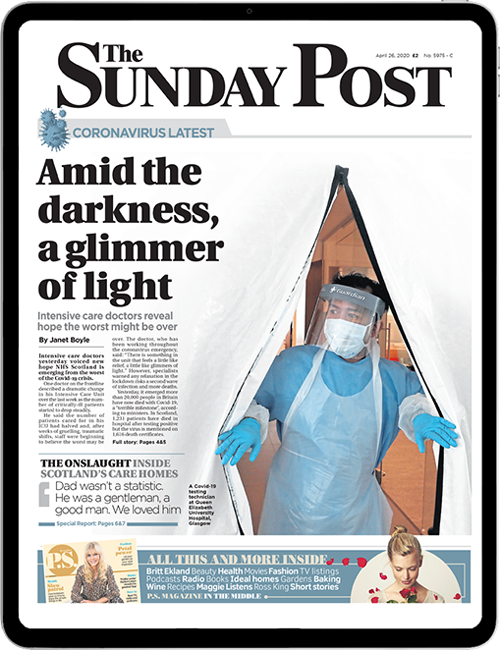 Enjoy the convenience of having The Sunday Post delivered as a digital ePaper straight to your smartphone, tablet or computer.
Subscribe for only £5.49 a month and enjoy all the benefits of the printed paper as a digital replica.
Subscribe