The CEO and founder of Tesla, Elon Musk, has claimed that the new Roadster could utilise booster technology from the space transportation company SpaceX to 'accelerate at the limit of human endurance'.
Further still, Musk also suggested that the system would make the Roadster capable of powered flight.
Musk said this in response to a series of tweets. A Twitter user first complimented the brand's tactic of consistent improvement rather than large model year updates, before another user posted a photo of the flying DeLorean from Back to the Future II in response.
Musk then commented, saying that "the new Roadster will actually do something like this," amassing over 150,000 likes. Technology YouTuber Marques Brownlee told Musk: "The thing is, I feel like you're not joking," before Musk added: "I'm not."
He said that the all-electric roadster, which is pipped for a 2020 release date, 'will use SpaceX cold gas thruster system with ultra-high pressure air in a compositive over-wrapped pressure vessel in place of the 2 rear seats.'
That would mean that instead of a traditional burning rocket booster, the car would instead use jets of air from a super-compressed supply. The system has been touted as a way to improve handling and even downforce, jetting air off to the sides or above the car to straighten a line in a corner, combat oversteer or increase acceleration.
However, Musk seems to think that the application for the technology could extend to flight. He tweeted in a cryptic fashion back in November: "Not saying the next gen Roadster special upgrade package *will* enable it to fly short hops, but maybe… Certainly possible. Just a question of safety. Rocket tech applied to a car opens up revolutionary possibilities."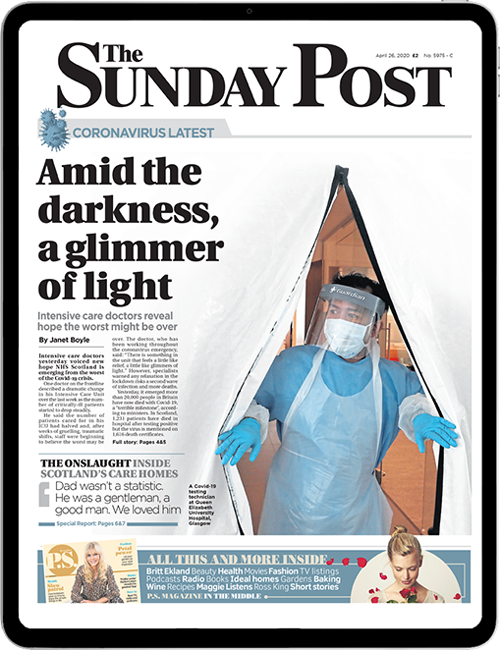 Enjoy the convenience of having The Sunday Post delivered as a digital ePaper straight to your smartphone, tablet or computer.
Subscribe for only £5.49 a month and enjoy all the benefits of the printed paper as a digital replica.
Subscribe