An autonomous car engineer has released a time-lapse video of a Toyota Prius driving itself over 3,000 miles with no driver involvement.
Anthony Levandowski, a former Uber and Waymo engineer, released the video as a demonstration of the autonomous system developed by his own firm, Pronto AI. It shows the car covering the 3,099-mile trip from San Francisco to New York City without prompting the driver to take over once.
Levandowski surprisingly didn't label this as a fully-autonomous Level 4 system either – simply calling it a 'highly-capable Level 2 system'. Full details of the modifications to the car weren't mentioned, but it's believed that the car navigated using only video cameras, computers and digital mapping software.
In a post on Medium, Levandowski expressed frustration with car manufacturers attempting to leap directly to Level 4 autonomy. "Road safety is not something that is well-suited to sound bytes and short attention spans," he wrote. "It involves trade-offs and important, nuanced discussions. I am disappointed in how shallow the discourse on this front has been and continues to be."
He also noted several trends in the industry – saying that no vehicle today is truly autonomous and calling them 'increasingly complex and expensive demonstrations'. "Today's software is not good enough to predict the future," he wrote. "It's still nowhere close to matching the instincts of human drivers.
"Traditional self-driving stacks attempt to compensate for their software's predictive shortcomings through increasingly complex hardware. Put simply, the self-driving industry has gotten two key things wrong: it's been focused on achieving the dream of fully autonomous driving straight from manual vehicle operation, and it has chased this false dream with crutch technologies."
Pronto AI also announced its first product based off this technology – an advanced driver assistance system built specifically for large trucks. It will roll out to the US market in early 2019.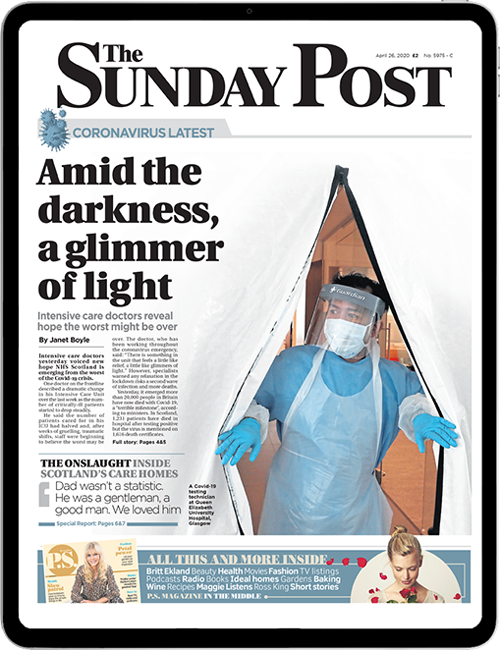 Enjoy the convenience of having The Sunday Post delivered as a digital ePaper straight to your smartphone, tablet or computer.
Subscribe for only £5.49 a month and enjoy all the benefits of the printed paper as a digital replica.
Subscribe