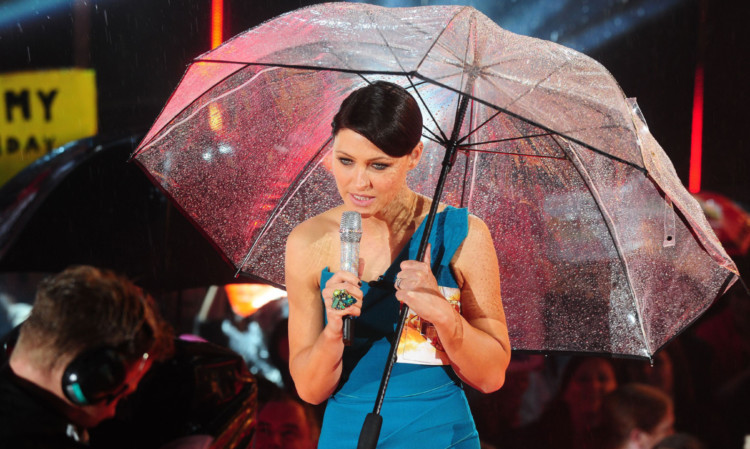 She's the new face of The Voice, rubbing shoulders with Kylie Minogue and Sir Tom Jones.
And for mum-of-two Emma Willis, being married to the frontman of Busted means music is everywhere, home as well as work. It's just that it's not always the note-perfect delight that would have The Voice coaches spinning in their twirly red chairs.
"I walked into the living room the other day and my daughter Isabelle was naked with a full-sized bass guitar strapped to her," laughs Emma. "And my son Ace turned two recently and we got him a 30 quid drum kit from a toy shop.
"He loves it and has been bashing away.
"He's quite young but Isabelle loves singing and dancing. Unfortunately she has my vocal ability which is pretty terrible. I think my husband Matt was hoping she'd inherit his vocal cords, but she hasn't. She's does definitely have a creative soul, though."
Proud as punch of her four-year-old as she is, Emma's cheery delight in sharing the sort of domestic detail familiar to every parent is just part of her refreshing charm. Meeting the open, easy going and downright gabby 37-year-old for a chat is a breath of fresh air.
Want to know how she really feels about stepping into Holly Will-oughby's shoes and buxom dresses? She'll tell you.
And ask about what's shaping up to be the biggest year of her life she's hosting Celebrity Big Brother too just now and she's only too happy to admit she's a very lucky girl.
"I've always wanted to work for the BBC but never in my wildest dreams did I imagine my first job for them would be hosting one of their Saturday night shows," she says of landing The Voice.
"Matt and I talk about everything but this was a no-brainer. We did have to have a chat, though, as we had a break booked for the first week of filming. I was like, 'Babe, you know that holiday . . .?'
"But he's hugely supportive and he knew it would be a fantastic thing for my career."
Emma's such a fan of The Voice she confesses she had asked about the possibility of landing the presenting job first time round. But the BBC went with the higher profile name in Holly.
When I wonder whether she has any nerves about replacing a much-loved presenter, she replies in a flash.
"It's terrifying. It's always scary when you step into something originally done by someone else. When I got the call to be part of it I was knocked sideways to say the least.
"Holly is brilliant and all I can do is my best and hope I don't let the side down. As much as change is nice, some people don't like it so I'd imagine some people aren't going to be happy with it."
The changes have seen JLS star Marvin Humes come in as co-presenter and Kylie and Ricky Wilson of the Kaiser Chiefs replace Jessie J and Danny O'Donoghue in those famous red chairs.
As last night's opening show proved, emotions are running high as always. Having your dreams, or those of a loved-one, dashed on national TV can be utterly devastating. But those shedding tears are likely to find Emma bubbling along with them.
"I don't think I've NOT hugged anybody yet," she confides. I've cried numerous times. It's really hard.
"With Big Brother you are winning a chunk of money and that's it. Yes, it's £100,000 and you're gutted if you don't get it, but it's not crushing for all.
"With The Voice they are playing for a career and people have pinned lots of different things on having that career. It really is heartbreaking for them if they don't get it.
"It is emotional and there have been some very tough stories. It's hard not to cry with them which is why I've just gone 'Stuff it' and cried too."
With Celebrity Big Brother having kicked off a new run on Channel 5 at the start of the month, it's a case of double screen duties for Emma who's in demand for other things, too.
"You just juggle don't you? It's busy but you get it done," she says of combining work and home life.
"My parents help a lot and we have a fantastic girl called Michelle. So we have lots of hands helping."
Things aren't just good for Emma. Busted recently teamed up with McFly for a McBusted tour that has grown astonishingly to be one of the biggest Arena events of the year. And Matt's also just signed on for a stint in EastEnders.
"I think the McBusted tour went from 11 dates to 38 in two weeks so we're both fully aware that things are very good for us this year. I can never quite believe this is happening to us.
"But Matt and I know things don't always last so we're making the most of them while they're here. Isabelle will finally get to see what her dad does so he's over the moon about that."
And down-to-earth to the last, Emma admits she still finds standing next to legends like Kylie surreal.
"She's an icon and seeing her and Will.i.am and Sir Tom Jones is just bonkers."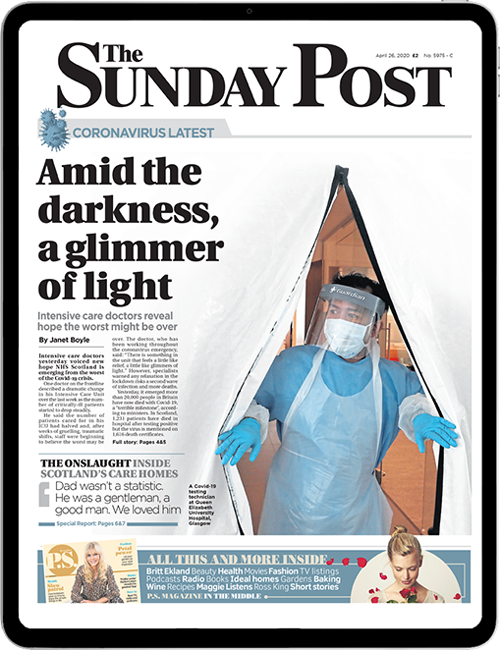 Enjoy the convenience of having The Sunday Post delivered as a digital ePaper straight to your smartphone, tablet or computer.
Subscribe for only £5.49 a month and enjoy all the benefits of the printed paper as a digital replica.
Subscribe