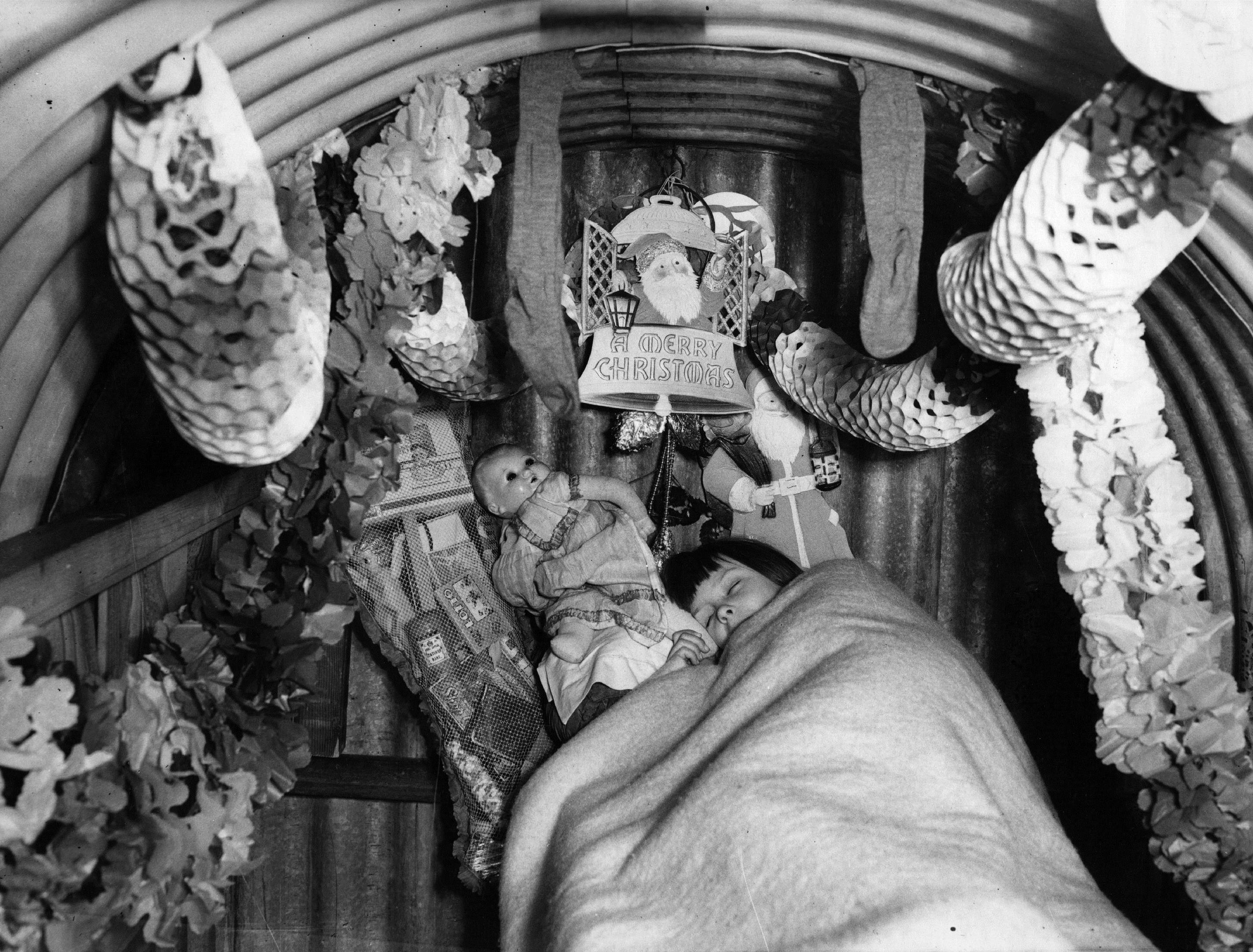 But by 1940, there would be five Christmases still to pass before the Second World War finally ended.
Christmas 75 years ago was very different to today.
Though the Battle of Britain had been won, we were still under the threat of invasion.
And to make matters worse, in the winter of 1940, Britain and the Commonwealth stood alone against Nazism.
It would be another year before Japan's infamous raid on Pearl Harbor brought the USA into the fight.
In many ways, 1940 saw the first proper wartime Christmas as a year of rationing took its toll on celebrations, which all happened against the backdrop of the Blitz.
There had already been 24,000 killed by air raids, and hundreds of thousands made homeless.
Coventry had been hit hard, and both Manchester and Liverpool were heavily bombed in the run-up to Christmas.
As a result, many families spent at least some of the festive period in air-raid shelters in their gardens, decking out their temporary homes with makeshift decorations.
Very short Christmas trees were in demand because of the height of the ubiquitous Anderson shelters.
The blackout put paid to full-size trees lighting up everyone's windows, and shop window displays were obscured by anti-blast tape.
Gas and electricity supplies were unreliable, but even if you had power, your Christmas dinner had to be a work of ingenuity.
Turkey was unaffordable — a family of four's weekly meat ration probably wouldn't even cover the cost of a small chicken.
Home-reared chickens or rabbits were a popular alternative, while families would hoard their rations of ham, bacon, butter, suet and margarine ahead of the big day.
And, while tea and sugar rations were increased in the week before Christmas, very little fruit was being imported and nuts were prohibitively expensive.
As a result, cooks had to make Christmas cakes and puddings without dried fruit and marzipan, and there would be no French champagne, brandy or cheese until 1945.
Practical gifts such as gardening tools, books, bottling jars and seeds were all the rage, while the most-popular present in 1940 was soap.
A theme of air-raid-shelter-friendly presents also emerged, such as flasks and sleeping bags and home-made presents were popular, too, as were second-hand ones with "make do and mend" the mantra.
Dads carved sailing ships and dolls' houses, while mums knitted with spare bits of wool and made sweets.
Children's gifts were also donated from other countries and charities.
The traditional family get-together could also be tricky, with many men called up and the children evacuated.
Also, thousands of civilian men and women were on duty in their roles as ARP wardens, Home Guardsmen, Observers, fire fighters and ambulance drivers.
Travel was discouraged not just because of fuel rationing, but to keep the roads and railways free for transporting war goods and troops.
Entertainment was provided by BBC Radio broadcasts of Kitchen Front, the King's Speech and variety shows, while they also broadcast a Christmas sermon from the ruins of Coventry Cathedral.
Elsewhere, church services happened as normal, but bells were not allowed to be rung as this signified an invasion, and the windows remained unlit.
Mercifully, there was an unofficial postponement of the bombing by both sides from Christmas Eve until December 27 but Sunday, December 29 marked one of the fiercest bombing raids of the whole Blitz — so fierce it caused what became known as the Second Great Fire of London.
A picture of St Paul's rising above the flames became an enduring image to sustain British spirits through the Christmases to come.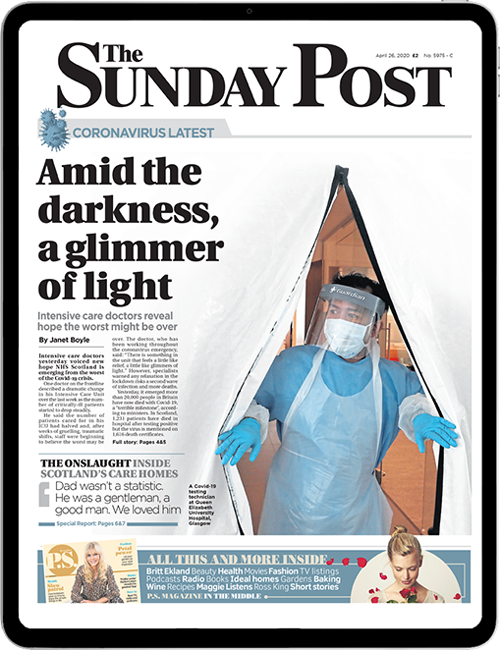 Enjoy the convenience of having The Sunday Post delivered as a digital ePaper straight to your smartphone, tablet or computer.
Subscribe for only £5.49 a month and enjoy all the benefits of the printed paper as a digital replica.
Subscribe