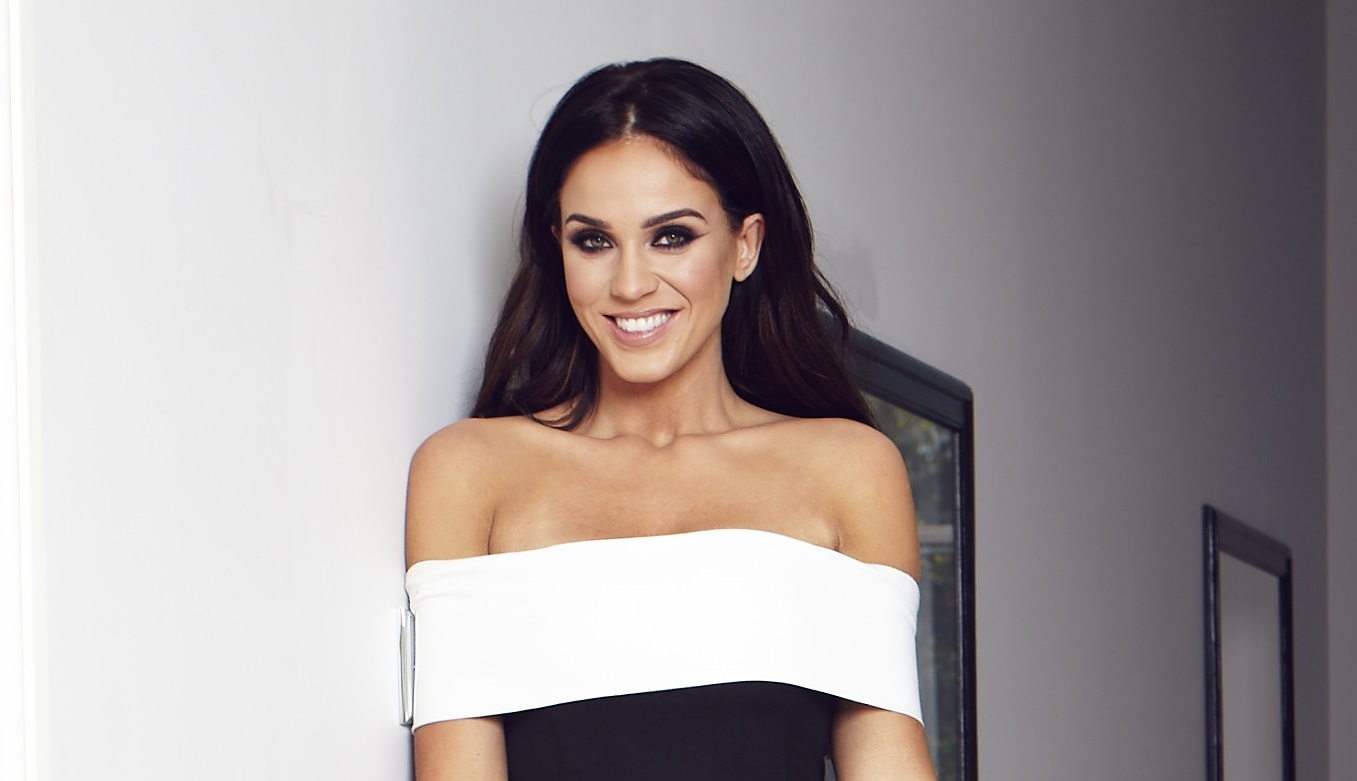 Just 12 months ago, Newcastle lass Vicky, 28, was best-known for MTV's reality series Geordie Shore, which involved lots of drink and debauchery, something she says she bitterly regrets.
Now she's a Loose Women panellist and is updating her popular autobiography. She's also a successful businesswoman, running her own company Mini V Nutrition (minivnutrition.com).
Here, Vicky reveals the background, celebrity support and family moments that helped her achieve her best year ever with her 10 steps to success.
Biggest Success
No matter who you are, winning I'm A Celebrity has to be a massive accolade.
But as I was relatively unknown – and those who did know me probably thought I was a total idiot! – it was a huge achievement, especially as I did it in my own way.
I just went out and had a great time.
To win the biggest reality show on telly by being myself meant so much. I didn't know who I was going to be going in with or how the public were going to react.
I was scared I was going to be voted out before anyone even saw the real me or I could prove myself.
Despite my nerves, I was confident I had something to offer.
Embarrassing Moment
I've done loads of embarrassing and cringeworthy things but I'm sure everyone has.
When you're young and drunk you do silly things – no great story starts with: "I was eating a salad".
I'm not ashamed of the life I've had, but there are certain moments where I've been put in situations that have brought out the worst in me. I'm not proud of those moments and they were very difficult for my mam to watch.
I felt so guilty and as a result I was desperate to prove myself on I'm A Celebrity.
Reality And Me
I'm not going to say that I'm not the person who was on Geordie Shore.
I have that side to my personality. But I'm only that person at specific times. When you're stressed out or had a drink and are living in a house with eight other people with massive personalities, that's when it comes out. We are caricatures.
There were times when I would have been chilled out, compassionate, relatable, just like you saw in the jungle. But no one wanted that. They wanted the other side and that's what we all gave them.
It was 100 hours of footage edited into 42 sensationalised minutes. It's car crash TV and it's not who I am, not all of the time.
The jungle was me. Stripped back, no hair extensions, no make-up, nothing to hide behind.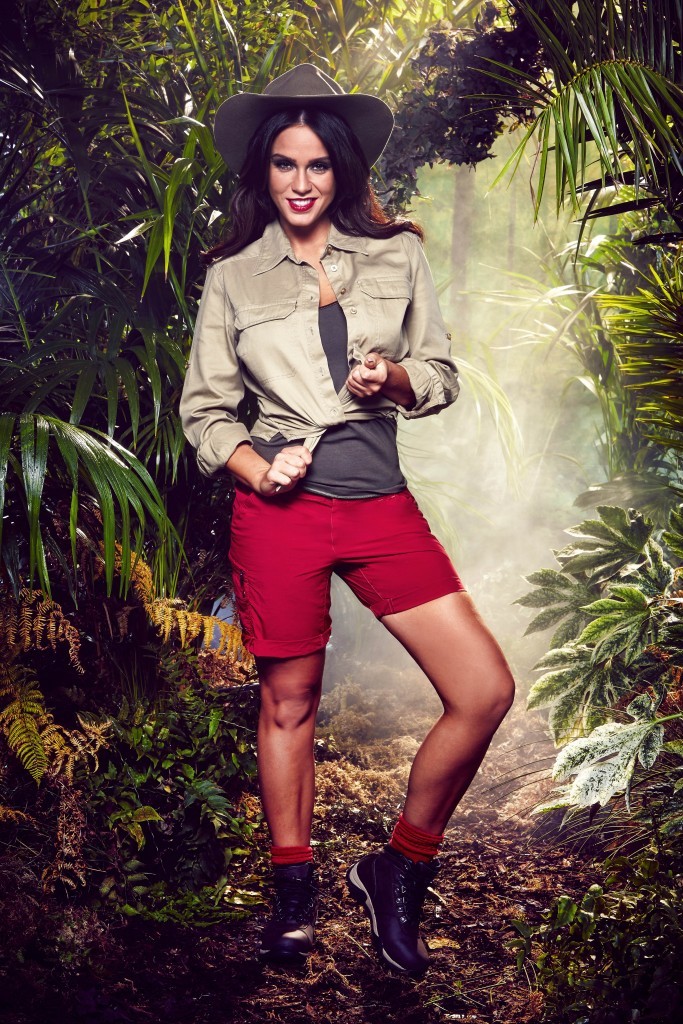 School Days
I was such a swot! Everyone expects I'd be the crazy girl smoking outside and being rude to all the teachers, but I can't imagine anything worse.
I've got a lovely mam and dad who brought me up to be very respectful to my elders and authority in general.
When certain kids thought it'd be cool to be disrespectful to teachers to get a laugh it made me cringe. I hated that and still do.
I got my head down, worked hard and always wanted to achieve. I didn't know how I was going to get ahead, I just knew I wanted to. And for me that meant sticking in at school and at university.
Best Character Trait
I'm loyal to a fault and will do anything for a friend or family member. But if I had to pick one I'd say I was ruthlessly determined.
When I want something I'll go and get it. I will do it politely and respectfully, without stepping on anyone else, but I will continually graft until I get there. I think that's such a valuable asset.
Appreciate What You Have
As I'm speaking to you I'm standing in London looking out of a window at Big Ben, the Houses of Parliament and the London Eye. I feel like the luckiest girl in the world to be doing something that gives me that view.
It's humbling and overwhelming that I'm living my life at this pace, meeting all the amazing people I have.
I am so conscious of that and desperate not to turn into the sort of person who takes these things for granted.
I want to be the nice, normal girl from Newcastle my mam brought me up to be.
Home Bird
I get home just as often as I can and my mam and I sit on the sofa and watch shows such as Vera or Call The Midwife. We'll get a Domino's and I'll get out my penguin blanket I've had since I was young. That's how I chill out.
In my house I'm nobody. I was away from home for six weeks with everything involved in I'm A Celebrity. When I walked through the door my sister and her mates were getting ready for their Christmas night out. She shouted: "Vicky? Bring that champagne up for us, will you?" and my mam told me to do the dishwasher because she hadn't had a chance. I just thought; "I'm home!"
But I wouldn't ever want not to be there to empty that dishwasher.
Surreal Moments
I was at the National Television Awards and Ant McPartlin said if I ever got overwhelmed or felt I needed advice to give him a ring. He had such a big brother vibe.
All I could think was: "He's my hero!" I was scared to message him.
And at the X Factor final Cheryl Cole got me up on stage to congratulate me for winning in the jungle.
They are two of the biggest Geordie icons and here they were taking the time for me. Life doesn't get much better.
Ups And Downs
Being crowned Queen Of The Jungle is an obvious high but I actually loved the bush tucker trials. Most people dread them but the sense of drive and determination that kicked in gave me such a buzz. I discovered I was a bit of an adrenalin junkie.
One of my lowest moments was going into the big camp as a late arrival with Ferne McCann and Spencer Matthews. We were excited and bubbling to meet everyone else – but that was so naïve. The rest of the camp had bonded and we were just these three reality TV twits who were threatening their harmony. It's fair to say we weren't greeted with open arms. It was a really testing time.
Life After The Jungle
Being part of Loose Women is amazing. The reception has been phenomenal and it's hard to believe my job is to sit with a lovely bunch of women and just natter.
My new venture, Mini V is a real passion. Being healthy and happy has made me want to spread that to other women. There's advice and recipes and support. I know women with busy lives, kids, full-time jobs haven't got time to sit there on a Monday night making seven Tupperware boxes of chicken and broccoli.
I lost three stone a couple of years ago and that's been a factor in my success.
It's not that you need to be skinny to be famous or successful, but every day I wake up full of energy. I can have a 20-hour day and I guarantee I'll still have a smile on my face at the end of it.
---
READ MORE
Linda Robson admits she surprised her family with Loose Women chat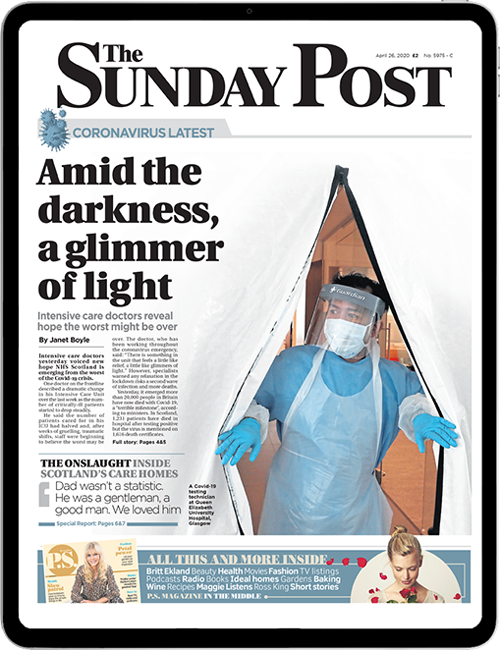 Enjoy the convenience of having The Sunday Post delivered as a digital ePaper straight to your smartphone, tablet or computer.
Subscribe for only £5.49 a month and enjoy all the benefits of the printed paper as a digital replica.
Subscribe