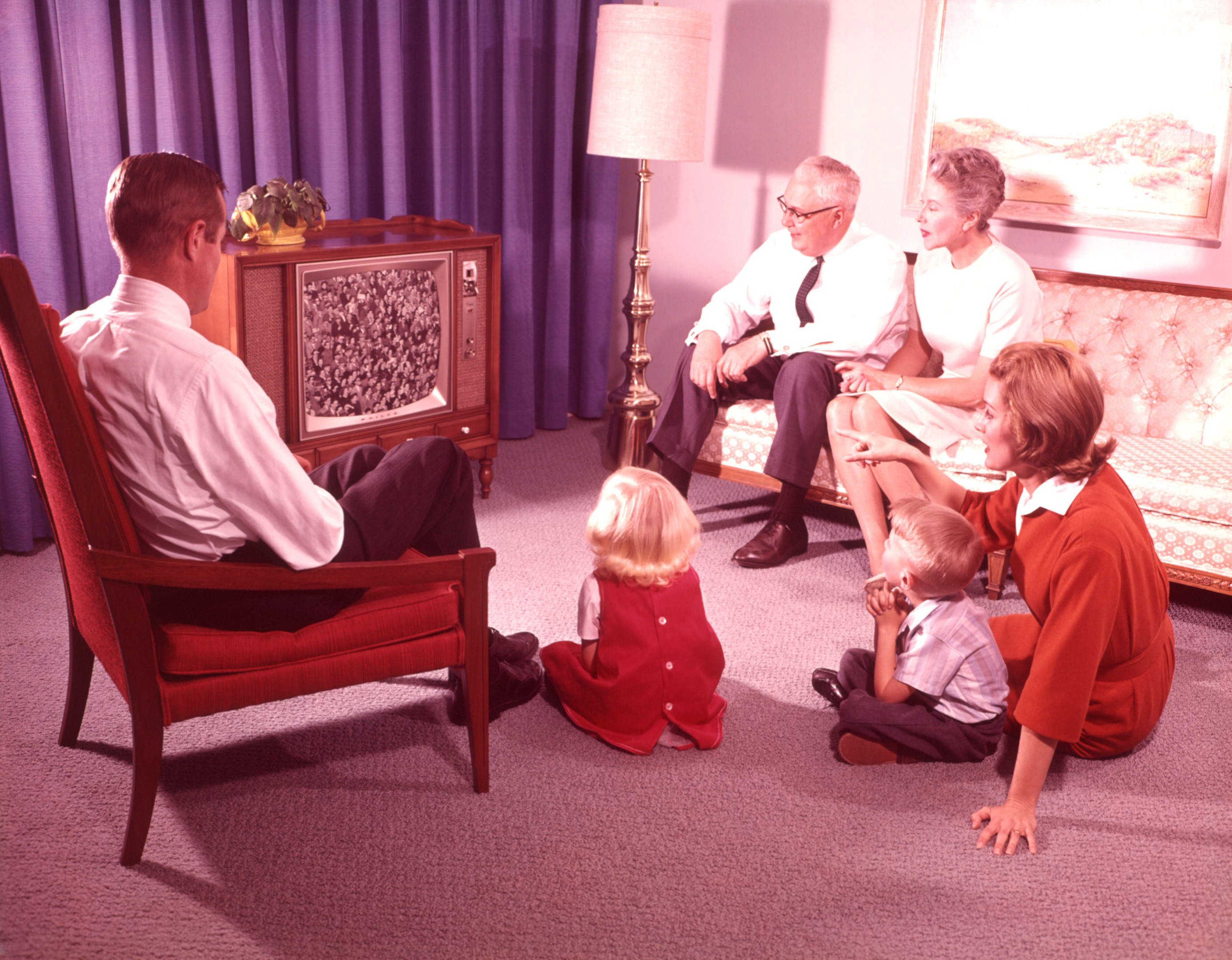 AMAZON recently unveiled a push-button solution to running out of household essentials.
When you're getting low on anything – from cat food to nappies, dishwasher tablets to loo rolls – you just press the relevant Dash button.
It connects to your Wi-Fi and instantly orders the item for delivery from the online retailer.
And Mastercard last week revealed they were conducting trials letting online shoppers provide selfies instead of passwords for security.
They're just two examples of the growing pace of the ever-changing face of Britain.
Here's a look at the now and then of our daily lives.
Parenting
A report this month said the traditional childhood routine of "bath, book and bed" could be consigned to the history books. Bath times had been replaced by a quick shower by 74% of parents. And the same percentage said TV, laptop or smartphone viewing had replaced a book before bedtime.
Food
The UK is now the ready-meal capital of Europe with sales topping £3 billion-a-year. Chilled meals now make up some 60% of the market, with new trends including M&S's Active Health meals which include oat beta glucan, said to reduce cholesterol. Vesta beef curries and chow mein were main course treats in the 1960s, with Angel Delight or Arctic Roll as our pudding. In the '70s our spuds were Smash, served along with Findus Crispy Pancakes.
Names
Picking a child's name can be a fraught business these days, as mums and dads strive to come up with something different. One in five parents quizzed by Mumsnet said they'd regretted their name choice within days. In the 1960s the top 10 boys' names included Michael, John, William and Robert. Today the favourites are Noah, Ethan, Lucas and Elijah. Girls' favourites in the '60s were Mary, Susan, Patricia and Cynthia. Now it's Amelia, Mia, Charlotte and Harper.
Homes
One in six new-build homes were bungalows in the 1980s, but they have fallen out of fashion and now account for just one in 60. In the mid-1980s around 28,000 were built compared with just 2500 last year, while flats have boomed. Campaign group HomeOwners Alliance says that more than 500,000 over-55s who want to downsize to a smaller house are stuck in their bigger homes as a result.
Holidays
Package holidays took off in the 1950s when Horizon Holidays launched charter flights to Corsica. The Costa Brava, Majorca and Greece were favourites. In the 1960s, two-week Thomson Holidays packages cost £50. While Majorca is still number one, Orlando and Disneyland Paris are now top picks with Dubai and Abu Dhabi also popular.
Banking
The days of knowing your bank manager are long gone for most, but they used to be vital for generations. In 1965 the cheque guarantee card scheme was introduced. You had to be considered a suitable person to be given a card which granted cheques up to a value of £30. As cheque usage died out, the scheme was finally scrapped in 2011. Last year, cash was used for less than half of all payments by customers. There were more than a billion contactless payments and experts say cash usage will continue to dwindle.
Viewing
Subscribers to satellite or cable TV operators in Britain have access to more than 240 free-to-air channels before adding in film and sports offerings. Until the arrival of BBC2 in 1967 there were just two, BBC and ITV. Programming has changed massively – although it's sometimes the same but different. The BBC has announced a new talent show called Let It Shine, hosted by Gary Barlow. It'll join X Factor and Britain's Got Talent in the hunt for today's new stars. Previous generations were more used to Opportunity Knocks with Hughie Green and his Clapometer and New Faces, which unearthed Lenny Henry and Victoria Wood.
Home gadgets
The microwave wasn't launched in the UK until 1959, but it helped transform our cookery habits. Amazingly, at the start of the 1950s 98% of homes in Britain didn't have a fridge. Now they are available with Wi-Fi and the ability to order items which run out. And Smart Hubs let you control your lights, heating, oven, curtains and much more remotely from your smartphone.
Phones
As recently as the end of the 1960s, more than half of UK homes still didn't have a telephone. Many of those which did had what was called a party line – a connection shared with neighbours, meaning that when they were on a call you couldn't make one. Phone boxes were vital and even in the 1990s there were still more than 90,000. In 1967 a local call cost two old pence for six minutes. Now that number has been virtually halved due to mobile phone use.
Shopping
In 1950 there were only 50 supermarkets in the whole of the UK. There was 10 times that number by 1960 – and by the end of that decade there were 3400. Doing all your shopping under one roof was a revolution and Fine Fare was a bigger player than Tesco or Sainsbury's. It was bought over by the Somerfield chain in the 1980s and the name had vanished by the end of the decade. One in 10 of us do all our grocery shopping online and Amazon is currently carrying out secret UK drone delivery trials.
Music
Music-buying used to mean a pleasurable trawl around the record shop, either your local favourite or a chain like HMV. Vinyl record sales reached their heyday in the 1970s and '80s. They slumped to an all-time low of just 200,000 sales in 2007, although last year they exceeded one million for the first time since the 1990s as the LP became trendy again. In the 2000s downloading became the way to get our music but that has been overtaken by streaming services like Spotify. There was a 1960s equivalent, Dial-A-Disc, unveiled by the Post Office. Dialling 16 let you listen to a different pop song each day.
Cars
In the 1960s, car ownership boomed. At the start of the
decade, one in three houses had a car. The Mini transformed the small car market, costing under £500. Now 80% of homes have a  vehicle and there are more than 32 million cars in the UK. Driver-less cars are said to be the next big thing, with Ford saying it will have them in mass production within five years.
---
READ MORE
Internaut Day: 25 things the Internet has given us – some of which are useful
What does internet's inventor really think about his idea that changed the world?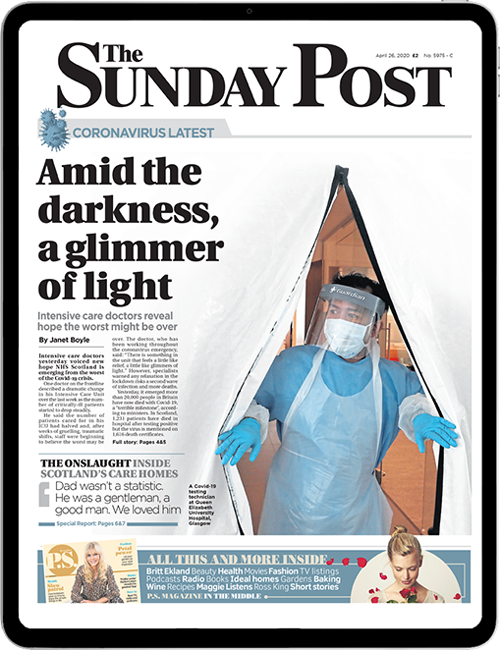 Enjoy the convenience of having The Sunday Post delivered as a digital ePaper straight to your smartphone, tablet or computer.
Subscribe for only £5.49 a month and enjoy all the benefits of the printed paper as a digital replica.
Subscribe