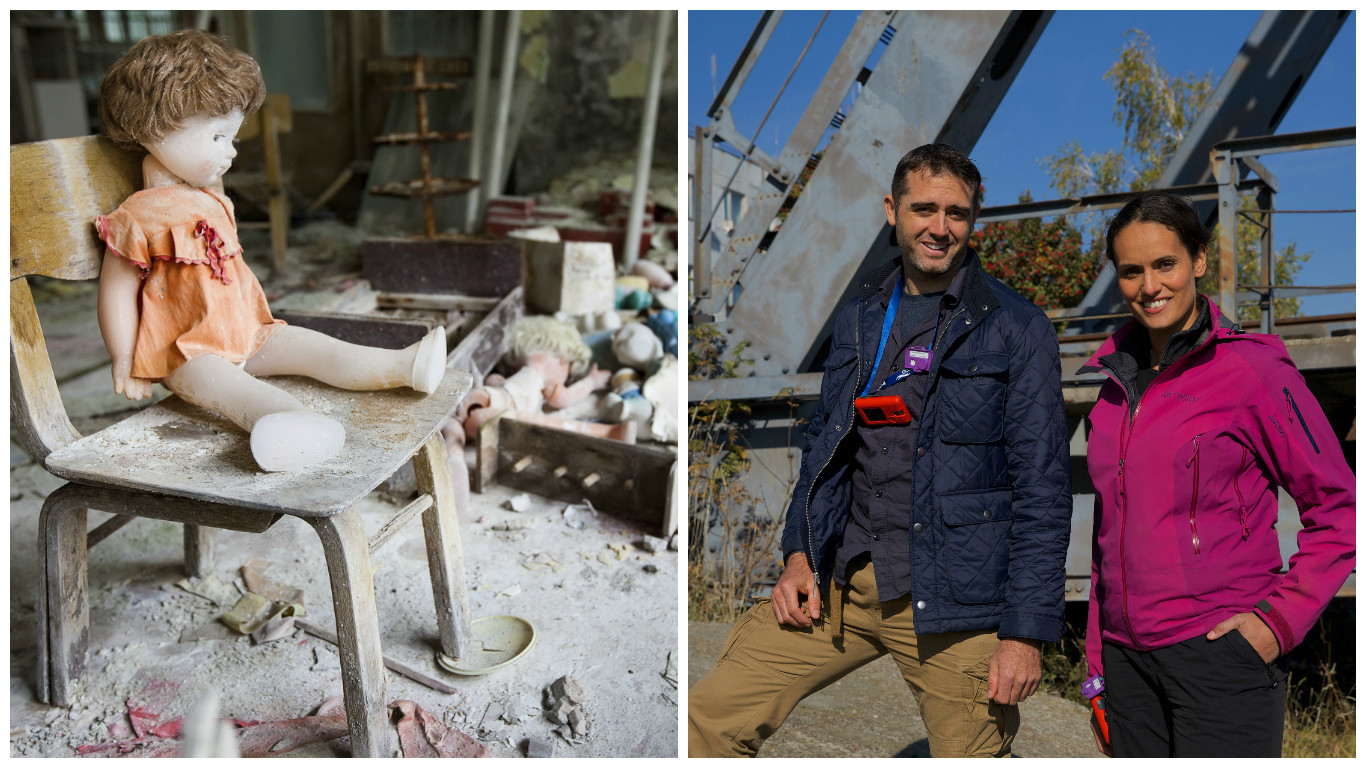 It was on April 26, 1986 that a nuclear power plant at Pripyat exploded, sending lethal radioactive particles into the air, to float across not just Ukraine but large parts of Europe.
Biologist Rob Nelson and anthropologist Mary-Ann Ochota are the first scientists to be permitted unlimited access to the Chernobyl danger zone, and a TV series about their experience is being shown on British TV this week.
The fearless duo wanted to explore what became of the environment and the wildlife, and to see if the myths about Chernobyl are true or false.
For instance, many people have repeated the tale of how no birds go near the place now, and you hear nothing but silence from the animal world.
We know that plenty of modern tourists head to these parts, or at least as close as they are permitted, just to get a taste of the disaster scene.
But what about birds, wolves, fish and the other wildlife that once inhabited these parts?
Rob and Mary-Ann weren't allowed to stay as long as they would've liked, but what they discovered astounded them.
They had to ensure that the radiation exposure to their bodies didn't reach dangerous levels, but the scientists were determined to see what Chernobyl's legacy really is.
The disaster led to many animals being born with missing — or extra — parts, and humans close to it contracted horrible illnesses, whilst Pripyat was abandoned.
Chernobyl today is one of the spookiest sights on Earth. An abandoned funfair, complete with rotting Ferris wheel, is one of the most-visited sites for so-called disaster tourists.
An orphanage complete with broken dolls and other toys, lying strewn among the rubble and crumbling bricks and floorboards, is an unforgettable sight.
A full four kilometres of pine forest turned reddish-brown before dying, and even in our own country, well over four million sheep had their movement restricted — it is estimated that as sheep and other animals eat radioactive fungus, we will feel the effects for another 70 years.
So do birds sing at Chernobyl, or go near the place?
Incredibly, wildlife is thriving.
There are very large numbers of elk, deer, boar and wolves  that are breeding fast, perhaps because of the lack of humans.
There is nobody here to bother them or affect their habitat, although the animals are ignorant of the fact that humanity has already damaged it beyond repair.
Baby spotted eagles abound, too, at the heart of the exclusion zone where no human would be crazy enough to go.
European bison and lynx, which didn't live in these parts before April, 1986, are now abundant, too, though it remains to be seen what Chernobyl's dark history may do to them.
It's almost impossible to believe, but some experts reckon birds here are adapting to — and even benefiting from — their long-term exposure to radiation.
Studies have shown that they evolve and adapt to ionising radiation, but birds with most pheomelanin, a feather pigment, struggle.
Who knows, maybe one day, humans will return to the scene of a major man-made disaster, and thrive as they once did.
Life After Chernobyl is on the Animal Planet channel, from Tuesday, April 26 at 9pm.
---
READ MORE
Thirty years on from Chernobyl Disaster, kind-hearted Scots are still helping children tainted by tragedy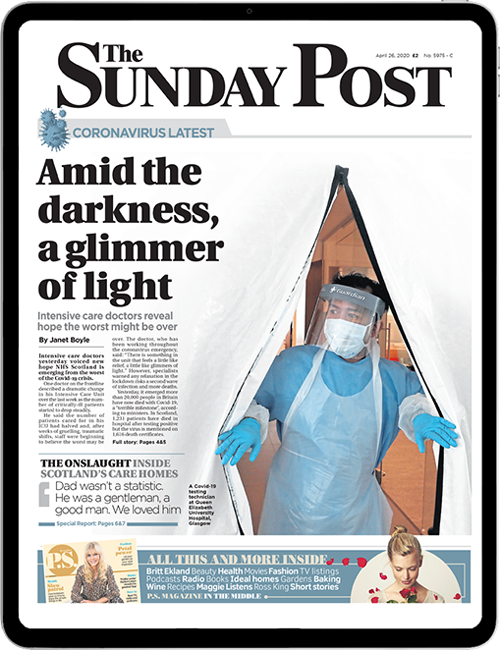 Enjoy the convenience of having The Sunday Post delivered as a digital ePaper straight to your smartphone, tablet or computer.
Subscribe for only £5.49 a month and enjoy all the benefits of the printed paper as a digital replica.
Subscribe