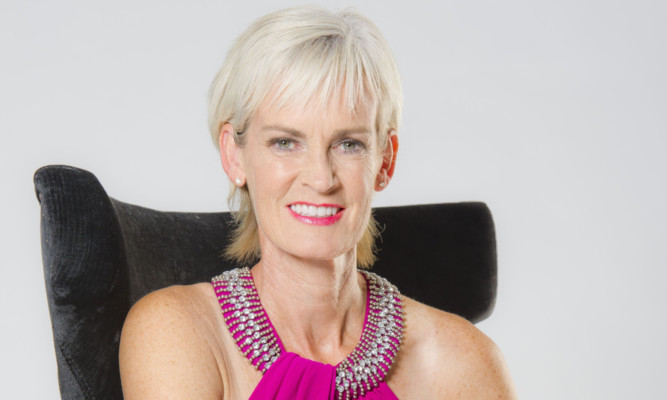 Judy Murray tells us about her top 10 memories.
The earliest memory I have is of being at my grandparents' house in Berwick.
My granny Joyce died when I was six but I can remember being with her and my grandpa Jock, walking our Dalmatian Pippy and laughing my head off as we were blown along by the wind.
My most embarrassing moment still makes me blush. It relates to my first kiss or the first kiss that never was.
I was 15 and one of the boys in the badminton club at the local church asked to walk me home. To get to the estate there was a lane with a high bank on one side.
He said he wanted a cigarette which I thought was so cool back then and sat down on the bank. I sat next to him, mentally preparing for him kissing me, when I suddenly felt gooey and smelly and realised I'd sat in dog mess.
I came out in a cold sweat, went bright red, picked up my racket and ran away as fast as I could, without the kiss.
Just remembering my first success as a coach always makes me emotional. I'd been working at the local tennis club in Dunblane for years and I ran the school teams.
The boys' team won the Scottish schools championships, just four 16-year-olds, no stars. A couple of the teachers had come down and everybody was so excited.
I'm a big community person and I understand the importance of kids feeling like they belong, it was such a big thing for me growing up.
It's normally the big, posh schools that win these things but this was just our little club.
Right at the other end of the scale was the 2012 Olympics in London. I was captain of the GB women's tennis team which was such a proud feeling.
Then, of course, Andy won the singles gold and Laura Robson and Andy, out of nothing, won the mixed doubles silver.
The players, coaches, backroom staff all had the most wonderful on-court celebration. Everybody was going nuts.
The most frightening thing I remember was when I had Jamie. I'd been pushing for so long the doctor came in and said the baby was in danger, which really scared me.
Then they said that in order to get him out they'd have to give me an epidural. That paralysed me from the waist down. Being so sporty, I panicked that I might not be able to move my legs.
So, the thought that I might lose Jamie and that I might never get out of the bed again absolutely terrified me. Those hours are the most frightened I've ever been.
My best shared memory is Jamie's wedding. Andy was the best man and they were both in their kilts at the Cromlix Hotel, which we went on to buy.
Your child is getting married, the whole family is there and everybody is just so happy. It was a lovely, lovely day.
My funniest moment was just a few months ago when I was asked to go on James Cordon's show, A League Of Their Own. We were in the studio for three hours and they were the funniest hours of my life.
James, Kevin Bridges and Jack Whitehall were effortlessly funny and at the end, after a penalty shootout, everyone piled on one another on the floor.
I was just watching until James said: "Judy, get on there".
I was laughing my head off while thinking how many women would be jealous of me throwing myself on top of Frank Lampard, Andrew Flintoff and Jamie Redknapp.
The most unexpected memory is without doubt being asked to do Strictly. I'd never have imagined being asked and certainly never have expected to find myself enjoying being plastered in make-up and sequins.
But it's all part of the show so I'm getting stuck in and loving having Anton Du Beke teaching me to dance.
The saddest memory is obvious. The awful Dunblane tragedy in 1996 which I don't need to say too much about.
The happiest memories are the boys' Wimbledon titles, Jamie his doubles and Andy his singles last year. I couldn't separate them.
I was on top of the world for both of them because they were so happy. Being there to see your kids achieving their dreams and being so happy for what they've done is a magic feeling.
My favourite celebrity memory has to be when Alex Ferguson and Sean Connery crashed Andy's press conference after he won the US Open in 2012.
I met up with them for a drink and they said they wanted to see Andy. I told them we couldn't go into the locker room, so we'd have to wait outside the media room.
Sean decided not to wait and walked right in, telling Alex and I to follow him. I remember thinking: "What am I doing?" as Andy, being polite, came off the stage and shook their hands.
He doesn't drink and can smell alcohol at 100 paces. He said: "Have you been drinking?" and I was trying to say Alex made me have a glass of wine.
Honestly, he can make you feel you have some sort of a problem! Sean and Alex are huge fans of Andy and great fun to be around but, looking back, I wonder how the heck I found myself with them in front of the world's media.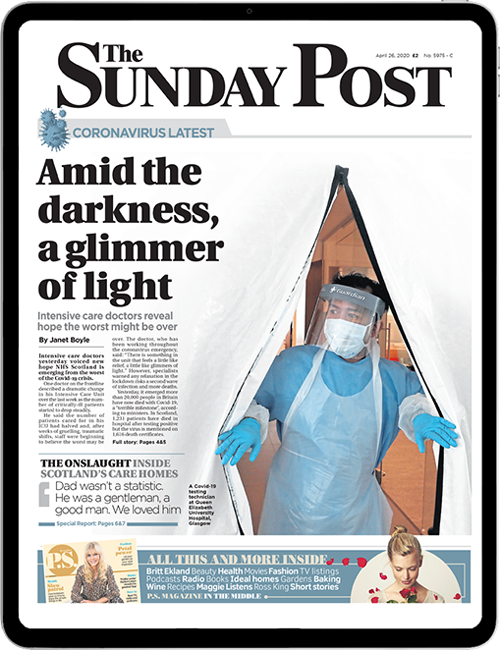 Enjoy the convenience of having The Sunday Post delivered as a digital ePaper straight to your smartphone, tablet or computer.
Subscribe for only £5.49 a month and enjoy all the benefits of the printed paper as a digital replica.
Subscribe