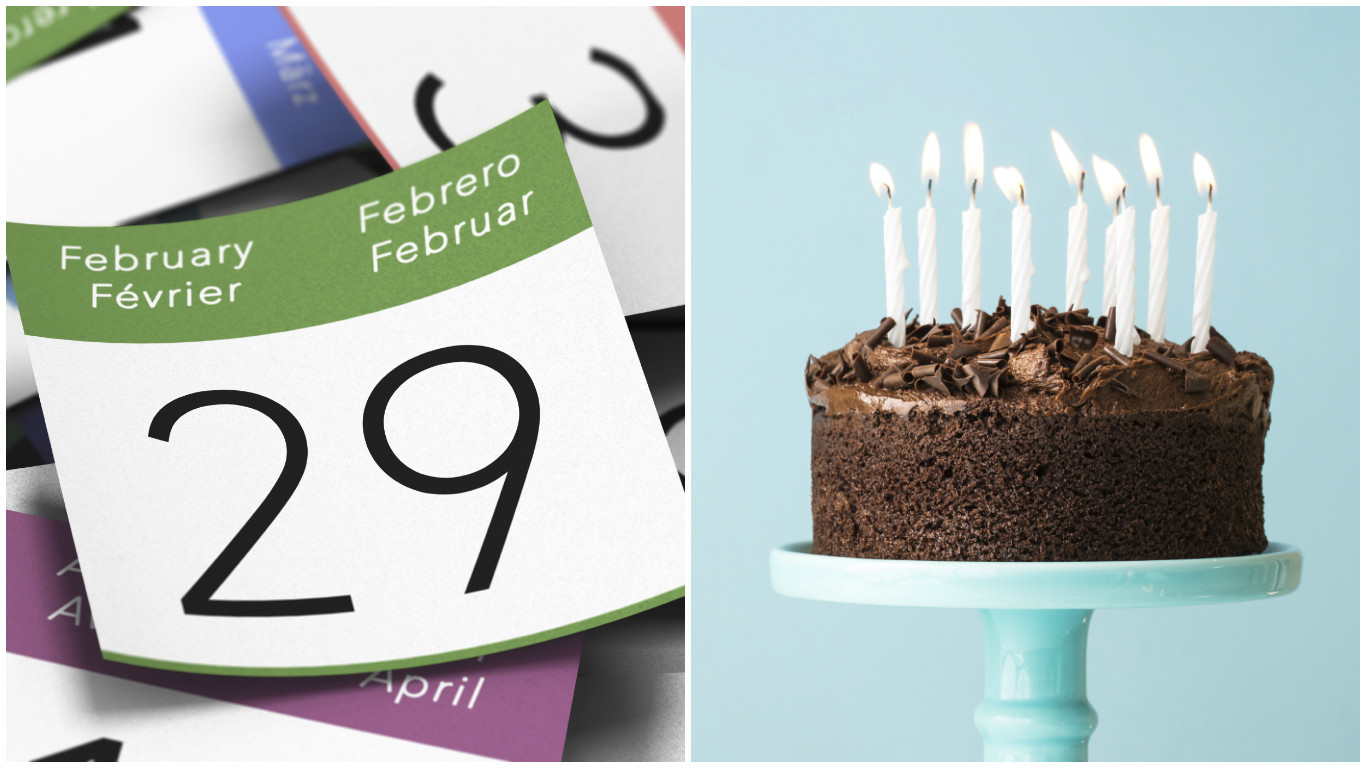 No matter how many times he was told how special that was, he remained unconvinced and felt he was missing out by not having a "proper birthday" in three out of every four years.
You'll all know why we have to have a Leap Year — because each year actually lasts 365 days and six hours, meaning we have to add an extra day every fourth February to keep the calendars and seasons in synch.
People born on February 29 are sometimes known as "leaplings" and can choose to celebrate either on February 28 or March 1 in non-leap years.
Others choose only to observe their birthdays on the authentic date, but this seems like cutting off your nose to spite your face.
But because some birthdays carry special significance, rules have had to be put in place and in the UK, a leapling who turns 18 in a non-leap year is considered to have their birthday on March 1.
This sort of thing's also been used as a plot device.
In the Gilbert and Sullivan comic opera The Pirates of Penzance, the main character, Frederic, was apprenticed to the pirates until his 21st birthday.
Having passed his 21st year, he leaves them and falls in love but, because he's a leapling, the actual day won't arrive until he's 84, so he leaves his fiancée to return to the crew.
The same problem surfaces in a Basil Rathbone Sherlock Holmes adventure, when a baronet friend of Dr Watson, due to receive his inheritance on New Year's Day in the year his 21st birthday will be celebrated, fakes his own death to let his grandson inherit the money instead.
Other, non-fictional people who've faced the whole February 29 conundrum include bandleader Jimmy Dorsey, the singer and actress Dinah Shore and Joss Ackland, the White Mischief star.
And in 1964, the Queen's cousin Princess Alexandra gave birth to the first-ever royal baby born on February 29, James Ogilvy.
His other unique distinction was that he was the only untitled royal child — until the arrival of his sister Marina and Princess Anne's children — despite being 13th in line to the throne at the time.
Incredibly, two women, one in Utah, USA, and the other in Norway, have both given birth on February 29 three times.
Speaking of celebrations, spare a thought for Saint Oswald of Worcester.
Who did the 10th-century Archbishop of York annoy to get February 29 as his Feast Day?
As is the way of things, some have reached the other end of life's journey on this most-uncommon of days.
Wild West lawman Pat Garrett, he who gunned down Billy the Kid, was himself shot and killed on this date.
And more recently, Davy Jones, the British quarter of 60s funsters The Monkees, died of a heart attack, aged 66, shortly before the band were due to tour on February 29, 2012.
There's one tradition we've all heard of when it comes to leap years and that's the one, known as Bachelor's Day in some countries, in which a woman is allowed to propose marriage to a man on February 29.
If, alas, the fellow is so ungallant as to turn down the maiden's kind offer, he is then obliged to give her money or buy her a dress.
In upper-class societies in Europe, if the chap refused, he had to buy 12 pairs of gloves for the lass, presumably so as to hide her embarrassment of not having an engagement ring.
In Greece, it's considered unlucky to marry on leap day.
It's ironic that this year's Oscars, which will be held on February 28, have been marred by a row over the lack of any black actors in the four acting categories.
That's because, on February 29 in 1940, Hattie McDaniel became the first African-American to win an Academy Award, for her portrayal of Mammy in Gone With The Wind.
The rarity of February 29 was cleverly seized upon in 2008 by the European Organization for Rare Diseases, who now mark it every four years as Rare Disease Day.
The idea is to combine awareness-raising efforts on behalf of conditions that, while they may affect only small numbers of people, are still devastating for those concerned so that they may make more of an impact under the "Stronger together" banner.
---
READ MORE
Bake of the week: Mary Berry's apple and blackberry cobbler
Facebook changes Like button to include six different 'reactions'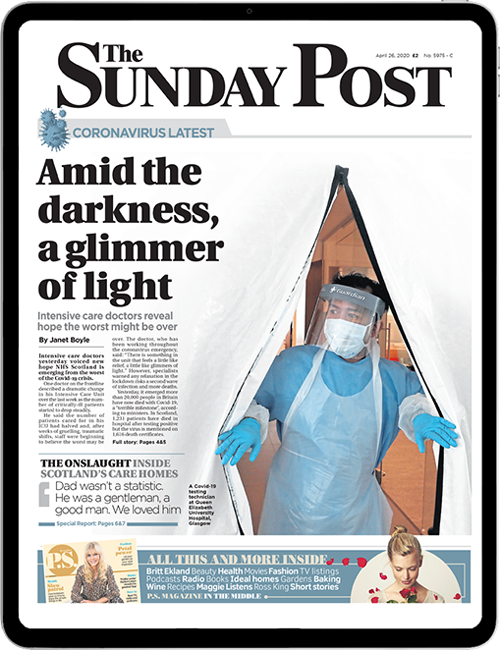 Enjoy the convenience of having The Sunday Post delivered as a digital ePaper straight to your smartphone, tablet or computer.
Subscribe for only £5.49 a month and enjoy all the benefits of the printed paper as a digital replica.
Subscribe