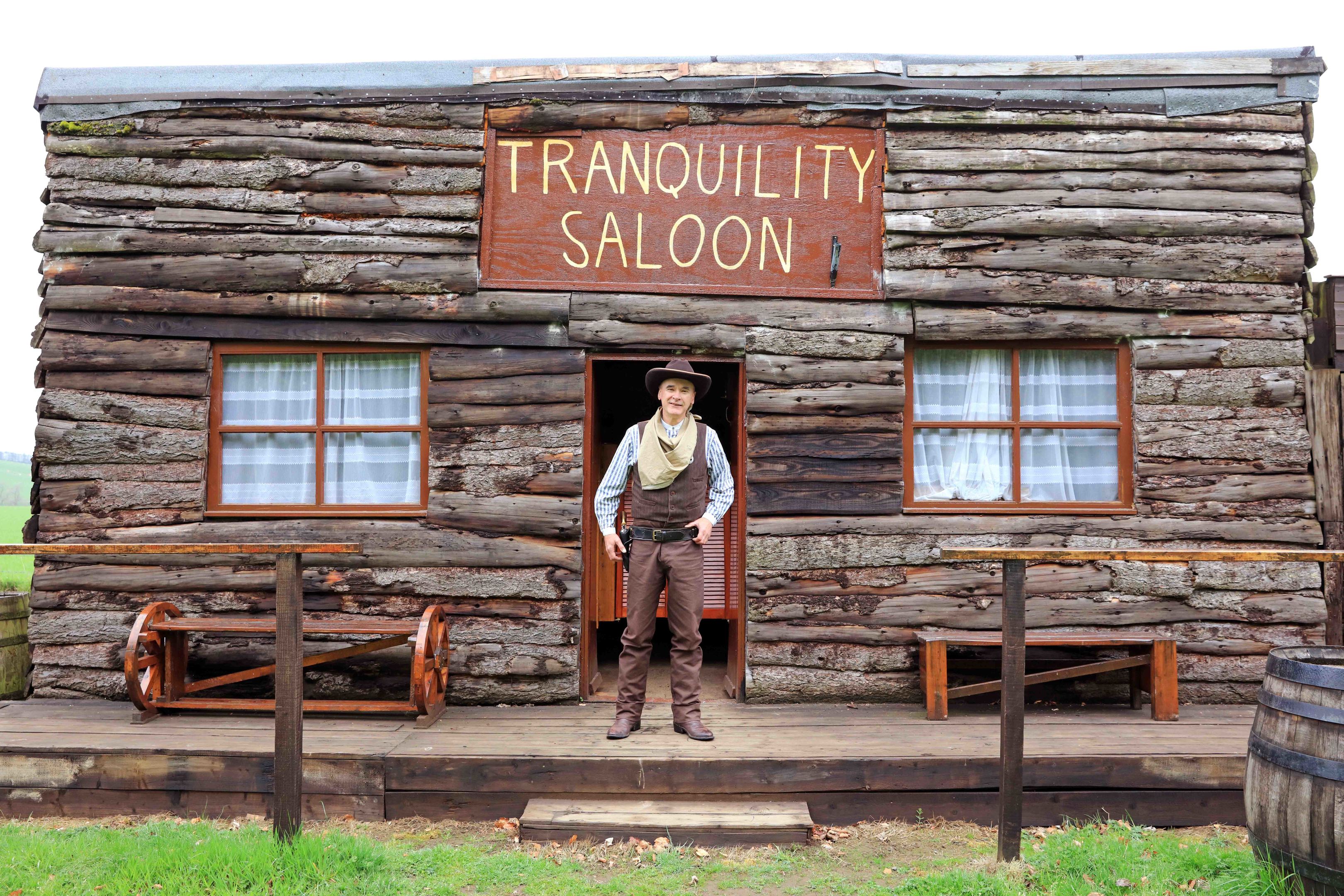 FOR decades, Alistair Baranowski loved nothing more than watching Wild West movies – now he makes them himself in his very own deadwood town!
The 62-year-old is the proud owner of the Tranquility Saloon – one of the spectacular Scottish sheds shortlisted in this year's Cuprinol Shed of the Year competition.
The Saloon, which takes pride of place in Alistair's two-acre garden in Forgue, Aberdeenshire, has beaten off stiff competition from almost 3000 spectacular sheds to make it to the 2016 final.
The shortlist covers everything from Star Wars to crocodiles, hydraulics to Viking hideouts, 360-degree rotating floors to entire shed villages.
And Alistair's old American style town is up there with the contenders. It may be in Scotland, but stepping into the Tranquility Saloon, you'd swear you were way out west.
It's just one of the buildings in the cowboy town, which also includes a jail, general store, telegraph office, bank and barber shop.
Work started on the project 12 years ago after the former high school teacher and postmaster took early retirement and set up his own Wild West enthusiast society, the Northern Rough Riders.
The now 35-strong group meet weekly for filming, shootout re-enactments or just to play cards and enjoy a drink in the saloon – with a bring-your-own-bottle policy obviously as it's not licensed!
Alistair also opens up the town to the public three times a year.
"I've loved Wild West movies for as long as I can remember," he said.
"My fascination started when I would go to matinees at the cinema in the days before we had a TV.
"There was always a Western on. Then when we got a TV and there was one on almost every night.
"There's a certain romance about a man being alone in the wilderness – I just love it."
Alistair started building the Tranquility Saloon back in 2005, but with no previous woodworking experience or indeed tools, it took several years – and fellow enthusiasts – to bring it up to scratch.
"People are certainly impressed…they say it's quite an incredible shed!" he laughed.
"I love hanging out in the Saloon. I spend a lot of time there. And it's great on our open days. It really brings the community together."
The Tranquility Saloon is just one of the many wacky, wonderful and extravagant Scottish sheds to have made the shortlist.
Jim Sherrit's three-man nuclear bunker is another finalist.
The father-of-five has spent four-and-a-half years pouring his heart into creating Dun25 – a completely restored Royal Observer Corps nuclear monitoring post.
Jim, from Brechin, has had a fascination with all things nuclear since his days in the TA.
"I never knew about the Royal Observer Corps or what they did until 2011 when I was given two petrol generators as 'something to do'," the recycling plant worker said.
"I can never sit still, so I'm always looking for something new to keep me busy. I'm a special constable and a community councillor in my spare time… I like to be busy.
"Intrigued, I did a bit of research and learned there had been a nuclear bunker at the back of my high school.
"It had long gone, but I discovered there was another one just a few miles away in Edzell."
Jim, 46, learned he could lease the bunker for £1 a year so started a mission to restore it to its former glory.
In 2011, he and daughter Becky, 11, opened the hatch for the first time in 20 years and uncovered an amazing time capsule.
The desk was still littered with maps and charts, while duffel coats were still hanging on the back of the door – everything had been left frozen in time.
Jim – also dad to Imogen, 22, Ben, eight, Caleb, six, and Kerr, two – emptied the bunker and began restoring items.
He has since trawled round other bunkers, salvaging abandoned equipment and gave Dun25 a lick of paint.
Two years ago, he preserved his legacy by successfully registering it as a C-listed building.
"It hasn't cost me much in terms of money – just a lot of time and effort," Jim said.
"But it has been worth every minute. I hope to, eventually, open it up as a teaching resource to help kids learn about the Cold War.
"Bringing history back to life has been a thoroughly enjoyable experience."
Finalists in the Cuprinol Shed of the Year will appear on TV series Amazing Spaces Shed of the Year, which airs on Channel 4 this summer. The overall winner of the competition will be revealed in the finale.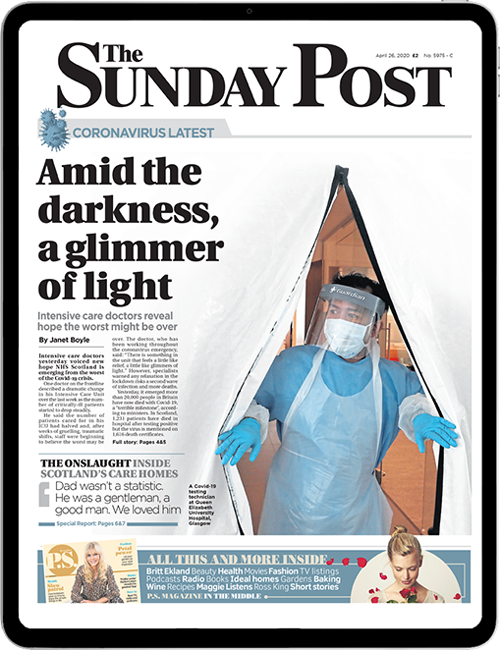 Enjoy the convenience of having The Sunday Post delivered as a digital ePaper straight to your smartphone, tablet or computer.
Subscribe for only £5.49 a month and enjoy all the benefits of the printed paper as a digital replica.
Subscribe