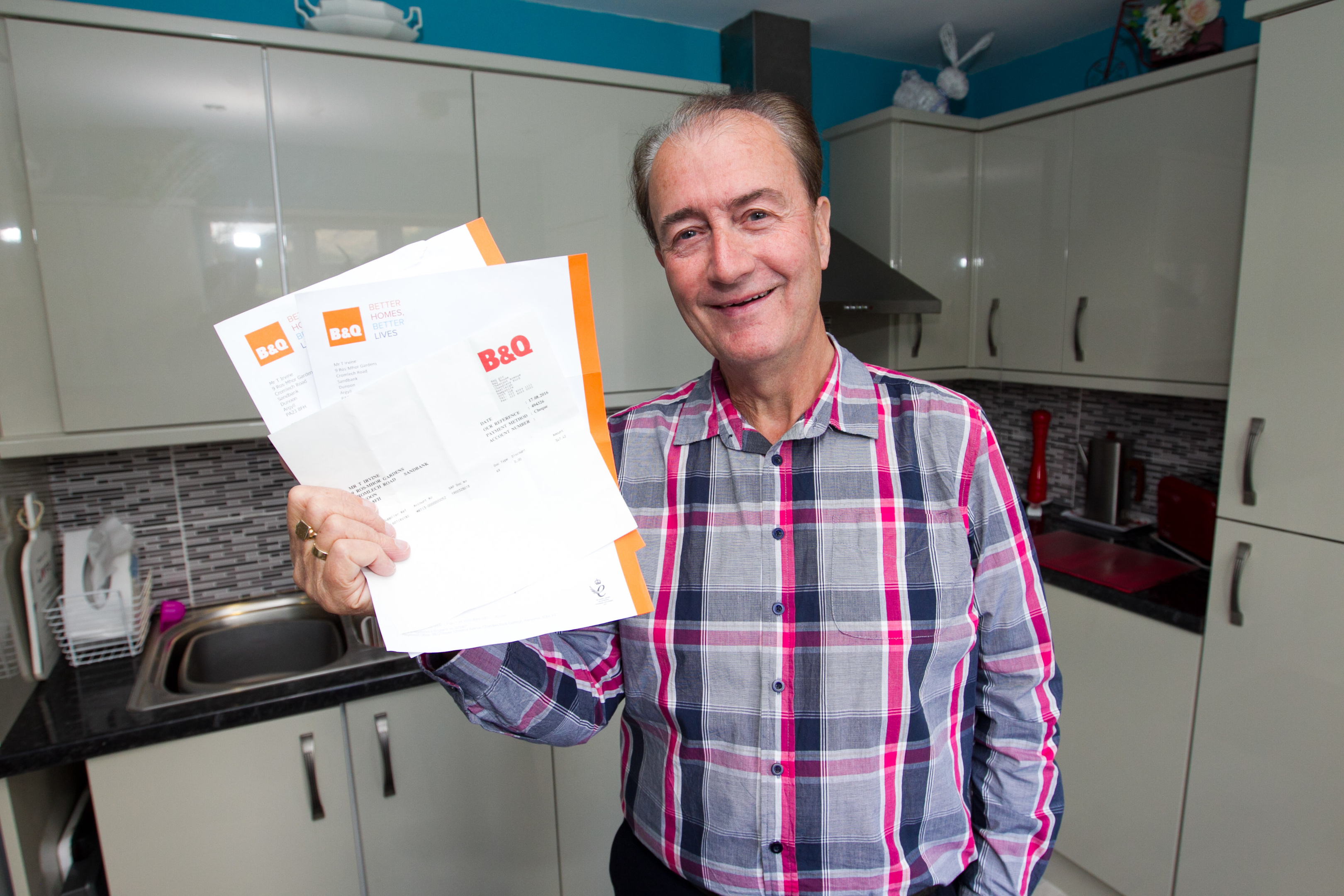 THERE is a type of person who is rarely, if ever, given a raw deal.
These folk get what they are after, they don't take no for an answer and they refuse to lose.
They are called "determined people".
Tom Irvine is one of them.
The next time you feel a shop, mail order firm or any retail outlet hasn't given the service you'd expect, think to yourself: "What would Tom do?"
He'd keep going until he succeeded, that's what he'd do.
Tom is from Dunoon in Argyll. He is a former headmaster and a weel-kent face in his town.
Tom and his wife Fiona have a lovely new fitted kitchen. They reckoned all it needed to be complete was some bonny new tiles.
But Tom wasn't impressed when, on June 17, B&Q delivered floor tiles when he had ordered wall tiles.
Tom sent the delivery man back to base, with an old-fashioned "flea in his ear"!
Three days later another delivery man brought the right tiles, but they were damaged. Tom, when he discovered this, took them back to Port Glasgow B&Q that very same day.
He decided that B&Q's tiles, and all the hassle that went with them, weren't for him so filled out the paperwork that would get him a full refund.
"That's the end of that," he thought.
But when his credit card statement arrived it had a debit for £347.42, the cost of the tiles, then a refund…then another debit for £347.42 at B&Q's Erskine store.
He' didn't know that Erskine even had a B&Q, and he'd certainly never shopped there before.
He reckoned Port Glasgow had perhaps sourced the tiles at another branch.
And so began a phone marathon to get his money back.
Tom made several calls, some of which involved being kept in a hold queue for half an hour or even longer.
Despite all this time on the phone, there didn't seem to be any sign of his money.
There were promises, when he eventually got through to a human voice, that his cheque was "being processed" – but after four weeks this process, whatever it was, had been taking far too long.
Tom isn't the sort of man to sit back and accept that sort of service.
He widened the scope of his campaign. Firing on all cylinders he contacted his bank's fraud department to see if they could do anything and, of course, he sent a letter to Raw Deal.
We jumped to it (Tom has that effect on people) and got in touch with B&Q head office. The problem was quickly sorted.
A B&Q spokesperson said: "We're pleased to say this issue has been resolved.
"Mr Irvine has accepted our apology and we are arranging a gesture of good will in addition to the full refund."
Tom said: "Thank you, Raw Deal, for achieving justice for loyal readers of The Sunday Post."
Thank you, Tom, for getting in touch with us.
Your experience proves that customers will only get bad service from a shop if they allow themselves to be given bad service.
Don't stand for it. Tom doesn't.
---
READ MORE
Beware when agreeing to any 'verbal contract'
Raw Deal: Social media gossip upset cruise ship customer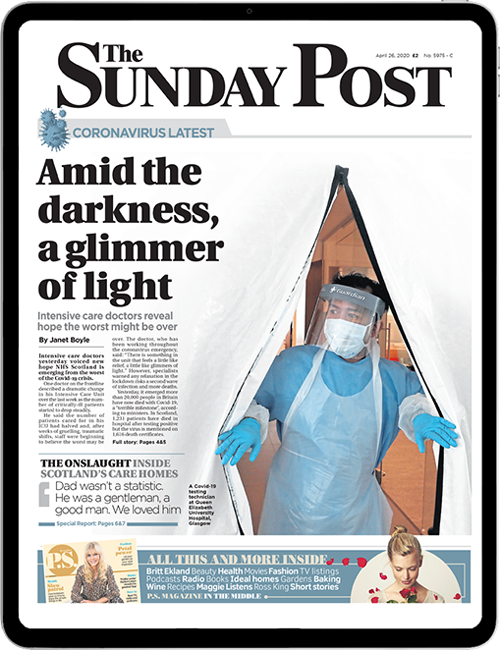 Enjoy the convenience of having The Sunday Post delivered as a digital ePaper straight to your smartphone, tablet or computer.
Subscribe for only £5.49 a month and enjoy all the benefits of the printed paper as a digital replica.
Subscribe