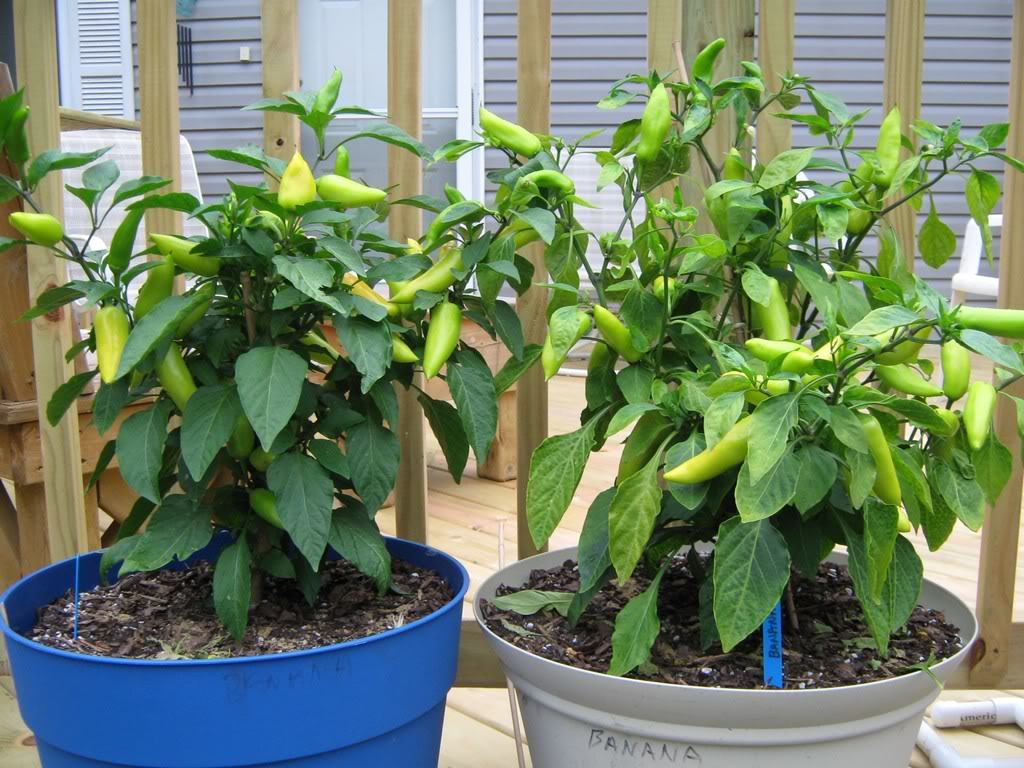 While most have a mild, pleasant flavour, around one in 10 of these small, green fruits contains enough chilli power to set off a flame-thrower in your throat. And guess which one I got?
It hasn't put me off them however and in fact these are one of my favourite chillies. Fried whole in olive oil, with a little garlic, they are quite delicious.
There's a whole world of chillies out there, from the tame and tasty to some so powerful that they should be labelled as chemical weapons.
Most are decorative enough to be grown for their looks alone and even the hot ones, picked before they are fully ripe, can add pain-free piquancy to your food.
I've been raising some from seed this year, sowing them early to give them a long growing season, and keeping them warm and well-watered.
Their progress has been slow and they may not produce any fruit until late in the year, so I'm planning on buying some young chilli plants to ensure an early crop.
Chillies need warmth, a sunny windowsill or greenhouse is essential and they do best where there are no big fluctuations between daytime and nighttime temperatures.
So taking them indoors or off the windowsill at night, for the first weeks at least, may result in stronger plants.
For the best results, give the plants large pots. Feed regularly and keep constantly moist, then once the fruits appear you can start picking them, leaving some to turn red for the most intense heat.
There are studies that show that eating hot chillies produces endorphins, the body's "feel-good" chemicals.
Other studies show regular consumption can increase life expectancy.
Growing them is fun and they are a favourite plant with children, who love the traffic light–coloured fruits and are fascinated by their fiery potential.
They were the first plant that my six-year-old asked to grow and since then he's added to his collection with several cacti, a Venus fly trap, sunflower seedlings and a stick of bamboo in a jam jar.
He also has a 'mind-you-own-business' (Soleirolia soleirolii) which I have quarantined in his bedroom as, let loose in the garden, it would quickly colonise the whole plot.
These flourish alongside his growing collection of garden ornaments, from a ceramic fox cub tucked in between the plants at the front door (which frightened the life out of the postman when it first turned up!) to a small pagoda that came with a very expensive bonsai tree.
The garden centre customer who bought the tree didn't want the ornament so Louis snapped it up with £3 of his pocket money and all parties seemed delighted with the deal.
What concerns me is that on recent trips to the garden centre he's been eyeing up a giant gorilla.
It is almost life-sized and has a price to match, but between anticipating his birthday money and with bartering skills honed from listening to Paddington Bear stories, I think he's got it marked.
---
READ MORE
Angus distillery's chilli vodka with locally grown peppers is hot stuff
Jamie Oliver's red hot chillies parenting method had me scratching my head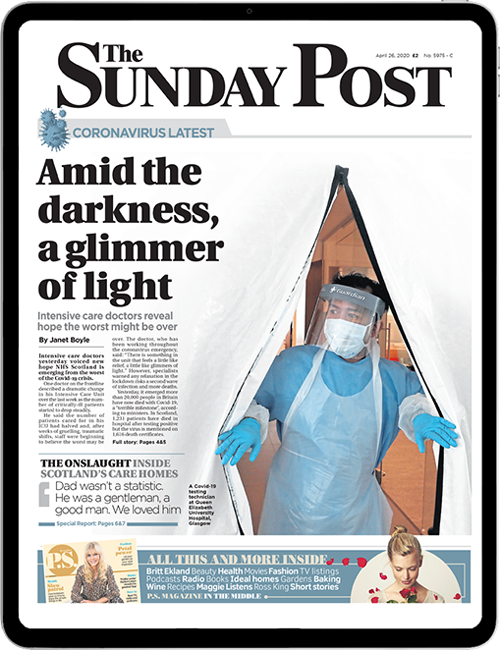 Enjoy the convenience of having The Sunday Post delivered as a digital ePaper straight to your smartphone, tablet or computer.
Subscribe for only £5.49 a month and enjoy all the benefits of the printed paper as a digital replica.
Subscribe