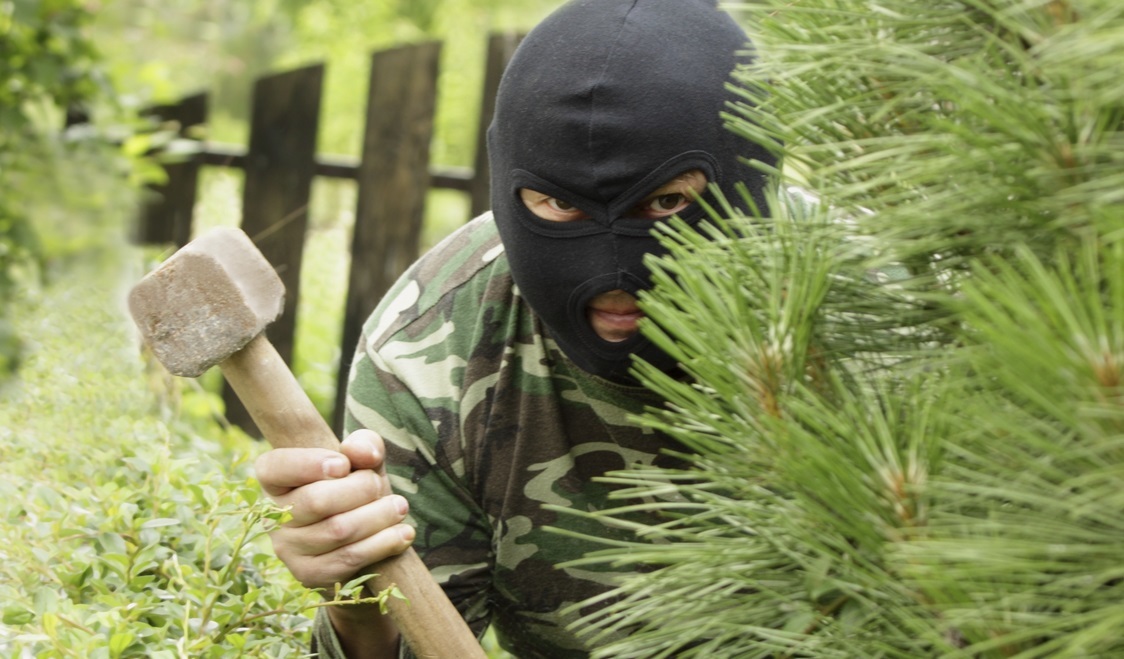 BRITAIN'S best-known garden crime came in 1983 when Percy Thrower's Blue Peter garden was trashed by yobs.
And an urban myth holds that future England footballers Dennis Wise and Les Ferdinand were among the teens responsible.
Apart from that, the worst that could happen to your own garden was if someone dug up a few prized petunias or nicked a gnome — but no more.
It's thought that £4 BILLION worth of garden furniture, plants, paving stones and animals — such as £500 koi carp — are stolen each year in the UK.
Today's green-fingered pilferers carry tools much more sophisticated than a trowel, and think nothing of removing hanging baskets by the lorry-load.
Recently, an organised gang worked its way through the gardens of Hampstead, making off with the wisteria, while if you've got a sculpture or feature too heavy to move by hand, they'll just bring in a bulldozer and crane.
Such as in the theft of a 45-kilo stone wizard from a house in Lindfield, Sussex.
One homeowner woke to find both of his six-foot, £200 bay trees — which had taken two burly men to plant — had been uprooted in the night, while another couple came back from holiday to find their greenhouse and roses had been removed.
And dozens have discovered just a muddy path where their lovely York stone pathway used to be.
According to the latest crime figures, an incredible one in seven homes has something stolen from their garden each year.
And that represents a tidy sum when you realise that even a modest garden can have about five grand in goods all laid out invitingly.
Many have more than £1,000 in shrubs in their borders while a good table and chair set will set you back £2,000, a barbecue can be £300 and a granite bench £400.
And that's before you start on the fish pond — including your prized fish.
Incredibly, Home Office stats say thieves are more likely to grab your garden furniture than your credit card.
Writing your postcode on your table or gnome in indelible ink is no defence as the robbers will simply write over the top.
Your best bet is to daub your property with SmartWater, each phial of which has its own unique chemical DNA, which the police distribute free in high-risk areas.
Obviously, the ne'er-do-wells won't want to walk down the street with the tools of their trade — far better to help themselves to the contents of your shed.
In 2014, there were more than 3,000 shed burglaries in Warwickshire alone, so as well as padlocking your door, why not chain your tools together with a bicycle lock, too?
But the big public gardens are at risk, too, with the world's smallest water lily, extinct in the wild, being robbed from the Royal Botanic Gardens Kew last year.
And the Sir Harold Hillier Gardens in Hampshire have had so many rare snowdrops (street value £100 a pop) stolen, they now only keep them on limited display.
Such plant crime is big business, with 30,000 plants registered as being at risk.
A thief could trouser £1,000 for a South African cycad, or £5,000 for a rare lady's slipper orchid.
So protect yourselves with natural defences such as berberis and thorny climbing roses, and install a gravel drive so you can hear them coming.
Chain up your bin so they can't use it to scale a wall, and put a trellis on top of your fence — it'll break as they climb over it and alert you to an intruder.
---
READ MORE
In Your Garden: Question Time panellists dig deep for fruity questions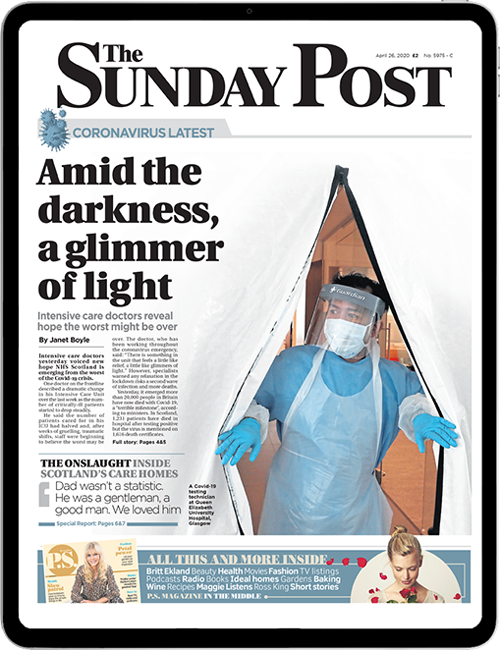 Enjoy the convenience of having The Sunday Post delivered as a digital ePaper straight to your smartphone, tablet or computer.
Subscribe for only £5.49 a month and enjoy all the benefits of the printed paper as a digital replica.
Subscribe