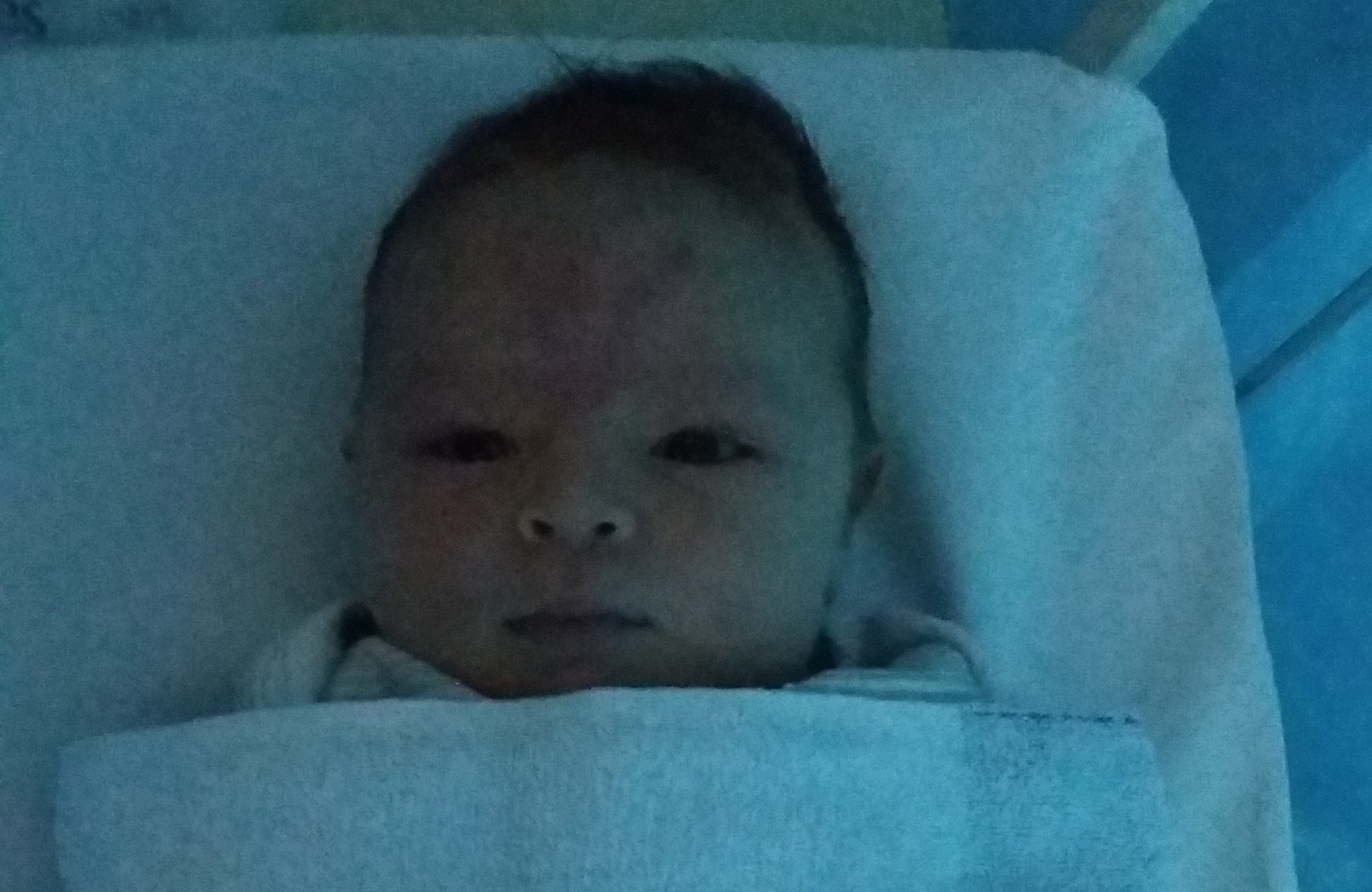 ALMOST from the moment my wife conceived we referred to the life living inside her as "Junior."
Once her kicks became visible I started to address her stomach directly. We played music to her. My wife sang to her (if you'd heard my wife's singing voice you might come the same conclusion as me that this was the reason she was overdue, as she was uneasy as to what horrors awaited her in the outside world). My wife struggling to reach the high notes of "Let it Go" apart, we did our best to let our baby know that life beyond the womb was a happy place.
In her birth plan we wrote that following her successful delivery we wanted her laid on my wife's chest and to root gradually towards the breast for her first feed in her own time. We were told this could take anything up to an hour and a half but we were in no rush. During this time I was meant to get into the pool and join mother and baby in some mass Smith family skin-to-skin.
It was all very holistic, our birth plan, looking back. And unrealistic, too, as it turned out.
I found the birth plan as we were clearing out of the delivery suite some 16 hours after the birth, which was the time it took for them to be satisfied that my wife could be moved away from immediate emergency care. It had been placed on a windowsill in the far corner, a bloodied hand print on the sleeve giving hint to the fact that things hadn't quite gone to plan prior to it being discarded.
For the four and half hours prior to her birth I stopped referring to our baby fondly as "Junior" and called her "it" – as in "I can see its head, we're nearly there."
My wife also referred to "it" in the same way, although her use was more in the way of "get it out of me," "fudge me, it has gone back up inside," and "if it's so fudging close, can't you just pull it out" (regular readers will know that "fudge" is a substitute for another, more profane word that doesn't warrant a lady whose parents sent her to finishing school and who was worrying about saying "ouchy" in front of the midwives prior to her labour really kicking in).
The hour and a half following the birth were not spent gently encouraging our baby to breast feed but stemming my wife's blood flow. And as she was as high as a kite on gas and air at this time, Tom Hiddleston could have lay beside her naked and she wouldn't have tried to bond with him.
Throw in the fact that with her dark hair and olive skin Sophia didn't look anything like either one of us (I naively thought a mini-me with a schlock of blonde hair would emerge out of my wife's undercarriage) or that we hadn't settled on a girl's name when she was born, and it's hopefully forgivable that the bonding instinct that we thought would be automatic once she was born was missing.
Don't get me wrong, I wasn't close to rejecting my baby like a gorilla in Edinburgh Zoo but the first three things I thought after her birth were "look at the size of it," "look how long its nails are" and "isn't it hairy?"
I felt more like I was in the middle of a performance of Little Red Riding Hood than the expected rush of love for my newborn child.
(In the unlikely event anyone is reading this blog for educational purposes, the hair on a newborn baby's back, shoulders and arms is called lanugo, and is perfectly normal. It covers the developing foetus like fuzz on a peach, or a careworn rug in our baby's case, and helps regulate the baby's temperature in the womb).
The first time I held Sophia it felt like someone had handed me somebody else's child. I didn't feel like a dad. I was so numb from watching my wife painfully give birth I didn't really feel anything at all.
The following night our baby was crying in her crib beside Hannah's hospital bed and, wishing for my exhausted wife to get some sleep, I took her for a walk along the hospital corridor to pacify her (the baby, not my wife).
Suddenly, holding her in my arms, she felt like my responsibility. At one of our NCT classes we'd had a talk from a couple who had just had a baby and they mentioned an app they'd used to send their baby off to sleep on his first night.
It was the sound of a heartbeat, which would remind baby of being in the womb.
I thought it was worth a try for my bawling baby but I couldn't get a signal on my mobile phone. So instead I held her in my arms and imitated the sound of a heartbeat with my mouth. "Buddum, buddum, buddum."
It was pathetic and did nothing to stop her crying but it made me laugh aloud at my own stupidity and suddenly the wailing curtailed.
Maybe she recognised the laughter she'd heard so often coming from just the other side of the womb as my wife and I waited for her arrival in a blissful cheerfulness (apart from all those times she was sick, obviously).
But her eyes focused as best as a 24 hour's old baby's can and her gaze never left my face.
I walked her back along the corridor, into the ward and laid her down in her crib beside my wife. She was the epitome of stillness, her eyes remaining fixed on me as I took out my mobile to take a photo.
If you knew me you would realise what a significant moment this was. I never take photos of people. I have an entire album on Facebook designated to Hannah "getting in the way" of significant monuments around the world.
The Great Wall of China, the winter Palace in St Petersburg, Roman Abramovich's yacht moored off of Monte Carlo – she has blocked them all out with a well-timed leap in front of the camera lens.
I looked back at this 55 centimetres of loveliness looking back at me and in that moment an unbreakable, emotional bond formed in me and I knew I'd never let any harm come her – my daughter Sophia.
---
READ MORE
The helpless blog of a first time dad: No pain, no gain, but Sophia's birth was no joke
The helpless blog of a first time dad: It wasn't wind but first half of daughter's birth went like a breeze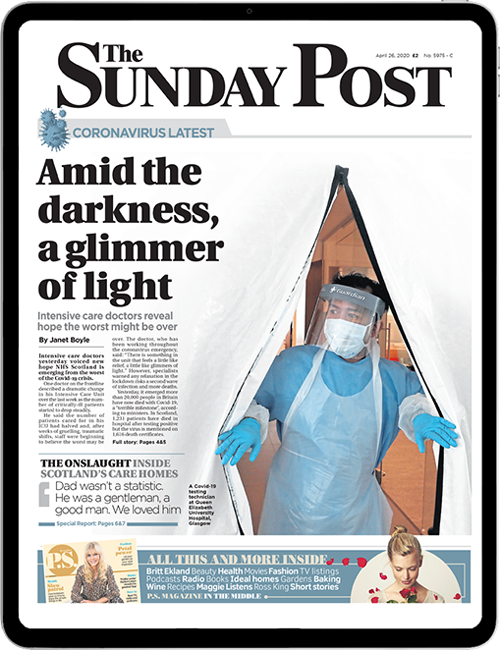 Enjoy the convenience of having The Sunday Post delivered as a digital ePaper straight to your smartphone, tablet or computer.
Subscribe for only £5.49 a month and enjoy all the benefits of the printed paper as a digital replica.
Subscribe