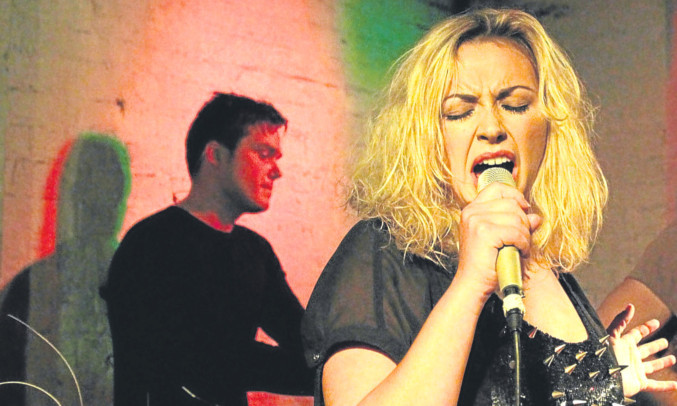 Charlotte Church shook her head when she saw the latest tabloid headlines.
She'd become involved in a tit-for-tat argument with X Factor producers after turning down a role as judge, stating she would "rather poke her eyes out" than appear on the reality show.
But the Welsh singer denies she is outspoken.
"I'm constantly reading about how I'm so fiery, but I think I'm just honest," said the 27-year-old.
"So if someone asks me a question, I'll just tell them what I think. I don't think that's being outspoken.
"I'm actually pretty timid."
Charlotte has moved from a classical crossover child star to pop star to chat show host, but now she's taken full control of her career.
She's releasing a series of EPs the third of which came out last month of music that sounds different from anything she's done before. It's written, performed and recorded with her own team, away from the domineering influence of the big music labels.
"I grew a bit dejected with the music industry," admitted down-to-earth Charlotte.
"When I was going to London, everybody there had done it already the session musicians, the big producers and they don't have that fire in their bellies any more.
"So I've formed a band of local musicians.
"Me and my partner Jonathan and bassist Jamie are the songwriters. It's definitely more of a band project than a solo one.
"I built a studio in my garage and we do all the recording, production and mixing there.
"Because I'm so massively involved I stress about the minutiae of everything. It's so much work."
She added: "It's taken me a while to figure out what I love and what I want my music to be.
"Hopefully it's been worth the wait.
"Everything has been a learning curve. I've made some dodgy choices, whether professionally or personally, but I just have to get on with it.
"When you get older you start figuring out what you want to do."
Charlotte is just about to go on five-date tour around the UK.
"My little girl's birthday is on Saturday, so after the Sheffield gig on Friday I go home to Cardiff for her party then drive up to Glasgow the next day.
"My kids come first and that will always be the case."
Charlotte plays Oran Mor, Glasgow, this Sunday, Sept. 22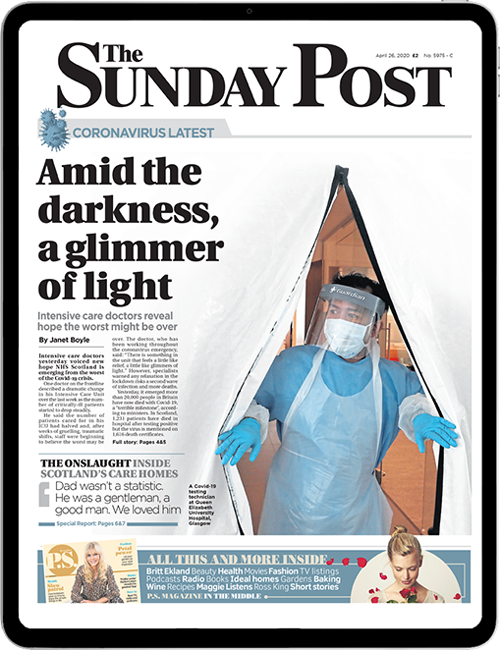 Enjoy the convenience of having The Sunday Post delivered as a digital ePaper straight to your smartphone, tablet or computer.
Subscribe for only £5.49 a month and enjoy all the benefits of the printed paper as a digital replica.
Subscribe