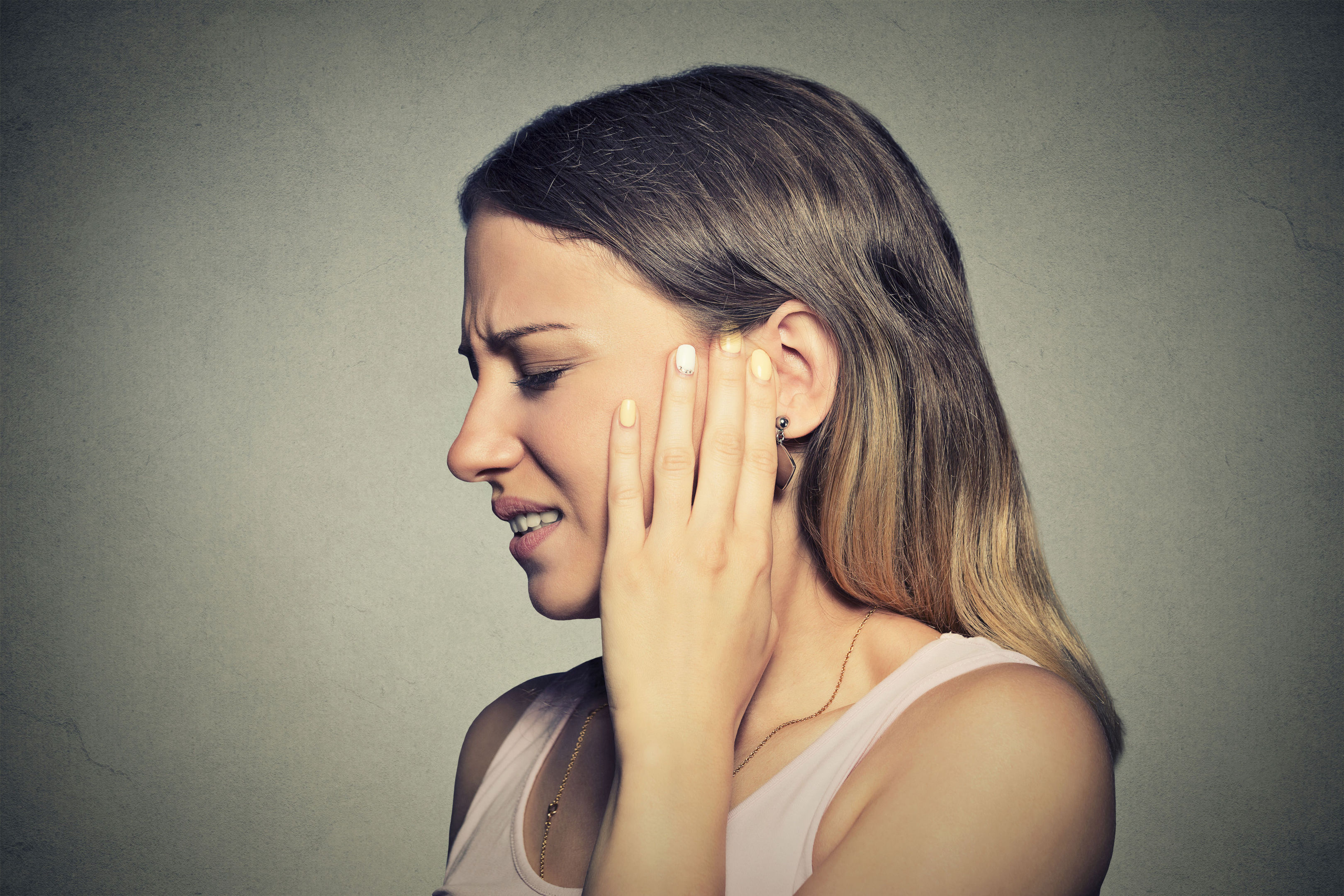 The constant ringing in her ears, and accompanying anxiety, made her reluctant to travel.
"I almost didn't go on a skiing holiday when my boyfriend, now my husband, was going to propose as I was terrified that flying would make my tinnitus worse," reveals Jennifer.
With no cure, many people with tinnitus are told there is no treatment available and that they should simply "learn to live with it", but that wasn't much help to the Harrogate-based mum.
Now, though, Jennifer's found that being helped to manage her anxiety, in turn helps her manage her tinnitus much better than she had been doing before.
"Almost 16 years ago, I woke up after a night in a busy pub watching a U2 tribute act with a ringing in my ears," says Jennifer.
"It has never gone away.
"The first week was horrible. I couldn't eat or sleep and the GP said I just had to get on with it.
"But I had just started a new job, one which involved lots of PR functions, and I felt as though my life was over.
"Since that time, everything I do is dominated by tinnitus or my fear of it becoming worse.
"And when I did get married, the wedding reception venue was chosen because it offered me space to get away from any potential noise which would make the tinnitus worse.
"Every decision I make is based on the potential for noise.
"The children have started to notice, and now say: 'Mum can't go there, it might hurt her ears.'
"I carry earplugs and Bach's Rescue Remedy like a security blanket.
"Thankfully, for the most part, people understand and I have found ways of coping.
"However, there was a spell when those strategies didn't work so well.
"I was referred to the ENT department, where I was told my hearing was exceptionally good, and asked if I would like to talk to someone about tinnitus.
"I did and she, too, had tinnitus. This was a revelation to me, and she said it never stopped her doing anything.
"So for a while this worked, I got on with it.
"But two years ago, suddenly I felt as though the tinnitus was back with a vengeance.
---
READ MORE
Can five-a-sides cause cancer? Grieving mum urges UK authorities to stop using artificial pitches
One by one, our family is dying from a deadly genetic defect as survivors agonise over test choice
---
"It was all I could think about," admits Jennifer.
"I couldn't eat or sleep, I was irritable and impatient and I suddenly realised that I couldn't remember what quiet sounded like.
"I was anxious and afraid of everything.
"Eventually, though, I found the British Tinnitus Association, and I plucked up the courage to phone the helpline.
"I spoke to a lovely lady, who told me there was a clinic in the audiology department in my local hospital — I cried with relief.
"I made an appointment with the GP and practically begged them for a referral.
"Since then, I've been to the clinic twice and I've been totally honest about how I feel — and it's starting to help.
"We've talked through what tinnitus is from a medical point of view, something that no-one ever explained before.
"We've also gone through strategies for me to cope with noise and the resulting anxiety it creates.
"After some difficulties trying to organise counselling through my GP, I decided to contact a counselling service directly.
"I undertook a course of six sessions with a fantastic counsellor, who helped me explore why anxiety plays such a big part in my life," Jennifer adds.
"By managing that, I have found coping with the tinnitus much easier now.
"I've also found it useful to try to think of it as a different kind of noise, sometimes road noise.
"If I try to imagine that it's just like living next to a busy road, that can help.
"I'm trying to be brave and put myself in situations I would normally avoid.
"And I'm also making the effort to go out more and sometimes, I even have a good time."
---
To mark the 10th anniversary of Tinnitus Awareness Week from February 8-14, the BTA has launched their Tea For Tinnitus campaign.
The aim is to get people together for a cuppa and Great British Bake Off star Howard Middleton has donated a recipe which you can get your hands on by requesting a fundraising pack at www.teafortinnitus.co.uk
For more information contact the BTA at www.tinnitus.org.uk or on their free helpline 0800 018 0527.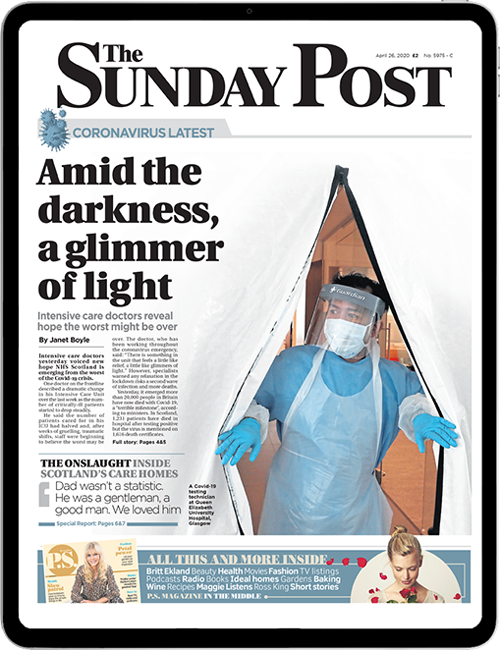 Enjoy the convenience of having The Sunday Post delivered as a digital ePaper straight to your smartphone, tablet or computer.
Subscribe for only £5.49 a month and enjoy all the benefits of the printed paper as a digital replica.
Subscribe