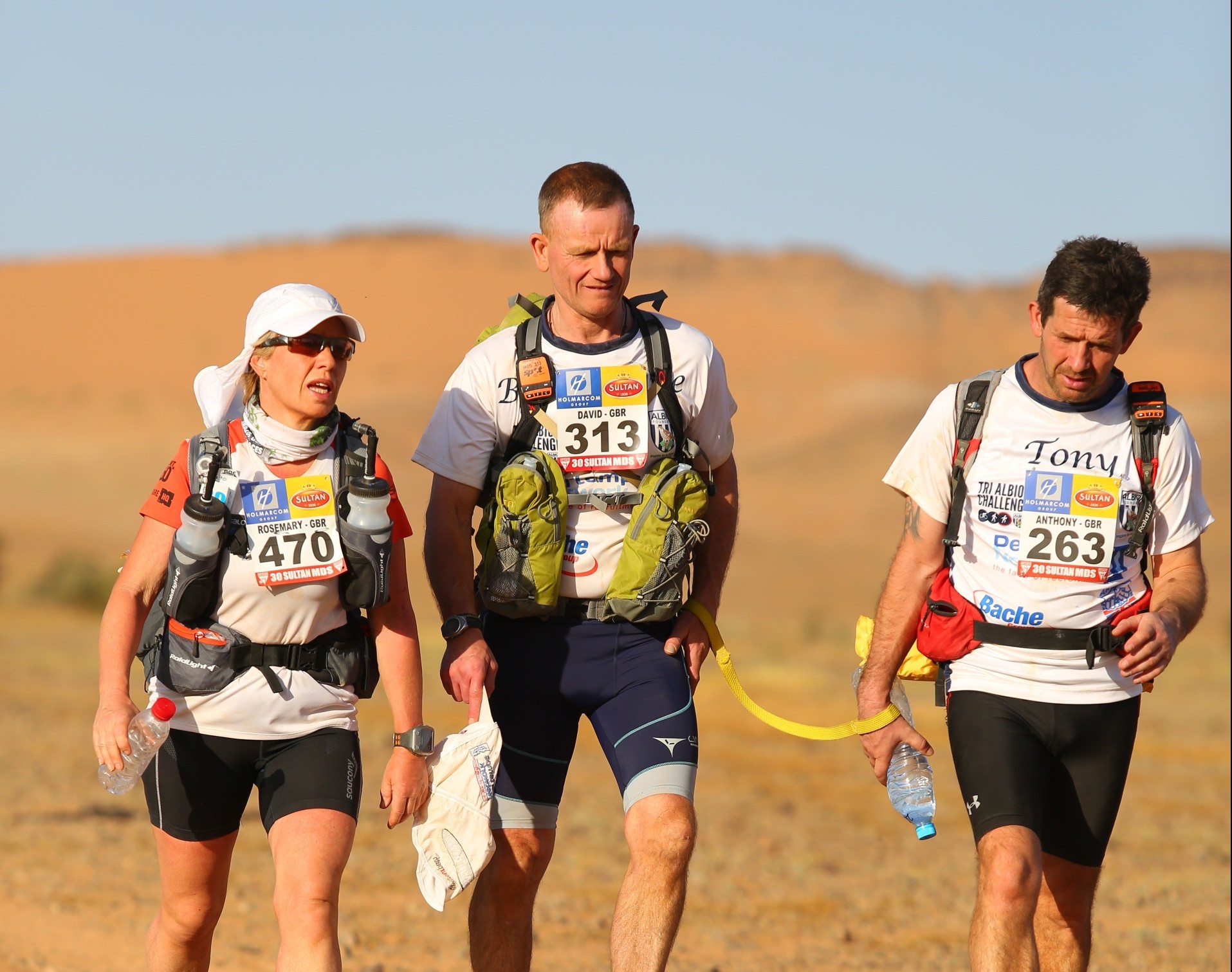 For Dave Heeley, that's exactly what happened to him.
Dave was born with Retinitis Pigmentosa, and was an extremely fit young athlete when the bombshell news arrived.
Today, at 58, he is admired by Prime Ministers and legends like Sir Ranulph Fiennes, has a wonderful family and adores West Bromwich Albion.
And, when he is not swimming seas, running and cycling up and down hills or doing motivational speaking, he tells other kids in his situation about what their future holds as a blind person.
"I don't give them any bull," says the man known as Blind Dave. "My grandad was blind when I learned about my own condition, but nobody mollycoddled you back then.
"He didn't give me any advice. It was just accepted, that he was blind, and he got on with life.
"That attitude helped me tremendously, and that's why when I talk to kids now, I just give them the truth.
"It's going to be awful, I tell them! But it's also going to be what you make of it. Regardless of what I tell them, they're still going to have to go through very dark days.
"Kick a few doors, go in a room and scream and cry, and once it is out of your system, get on with life.
"It's at that point you'll say: 'Know what? This is just the way it is. I am going blind and I just have to live my life.' These are my beliefs, anyway."
So was it sheer bloody-mindedness, that rather than spend his life moping, he has spent it careering around the globe?
"In the early years, I actually tried to disguise it as much as I could," Dave admits.
"There were all sorts of things I would do.
"For instance, a mate once said to me: 'I've been watching you. When you go to the loo, you walk to that stool, turn left, walk five paces.
"'If I moved that stool, you'd be lost!'
"I had to admit it — I did have little ways of hiding it. It took a long time for me to face up to what was happening.
"To be honest, when I was very young, I had just thought I must be very clumsy.
"I was forever running into things, falling over things, but you have no gauge to say: 'Your sight isn't as good as it should be.'
"I wore glasses, and just thought I must be very short-sighted.
"This all really hit me at 18, when my career in the Army was gone, and I really thought: 'Hmmm, am I really going blind like my grandad?'
"At 18, I couldn't sign up, and then I realised what it all meant, what was ahead, and there were some dark years. Eventually, I was sitting there, worrying, and decided to just stop.
"I concentrated instead on what I could do, and got off my backside. I grabbed life and have enjoyed it ever since.
"One day, somebody was talking about running the London Marathon to raise money for a guide dog, and I said I would like to do it with them. Like a fool!
"I ran my first marathon in 2002, in London, and crossing that finishing line changed me once again, this time forever.
"It threw me into the most ridiculous life, of creating world records and all the rest of it!"
There's nothing ridiculous about what Dave's achieved, but plenty that is miraculous — including doing seven marathons on seven continents in seven days!
To the kids who hear him talk, he is the greatest example they could ever have.
"I can put myself down as a blind old codger, and say: 'If I can do these things, think what you can achieve!'" says Dave.
"I hope that sinks in for kids when they feel sorry for themselves.
"Doing the Seven Marathons is always going to be my 'Wow!' challenge, because it was pleasure and pain, a lot of laughter and tears," adds Dave.
"But actually, doing marathons each day, from John o'Groats to Land's End, I do believe that was the one which taxed me more.
"We'd get in late at night, have four hours' kip a day, and then back on foot or on bicycle saddle for 16-plus hours each day. That really took its toll on my body and mind. Fantastic!
"Cycling 700 miles over seven countries in seven days was another challenge, as was last year's Marathon des Sables, a 168-mile one, known as the toughest footrace on Earth across the desert."
But was those seven inter-continental marathons in a week in 2008 that really made his name, as he somehow got from Port Stanley in the Falklands to Santiago, Los Angeles, Sydney, Dubai and
Nairobi, finishing with the London Marathon.
It even got him an invite to Downing Street, where he chatted with David Cameron's wife, Samantha, and was given a Point Of Light award.
"We also met a lady who had worked there for many years," he reveals, "and she was actually the most interesting, with lots of great stories!
"But each of my challenges holds memories that will stay with me forever, though I admit to feeling a bit concerned about one I have coming up.
"I'm doing the Escape From Alcatraz this summer.
"You swim to San Francisco, then it's all running and cycling.
"There are two thousand people taking part, with a seven-year-waiting list.
"You come off a boat and swim about a mile and a half across San Francisco Bay, and I am told the water is a bit naughty!
"Then it's an 18-mile bike ride from the beach, mostly uphill, finishing with an eight-mile run.
"I've just done 72 lengths in the pool, so I am hopeful that I'll be ready for the swimming."
---
The new book by Blind Dave Heeley and Sophie Parkes, who collaborated with him, is out now, with a foreword by Sir Ranulph Fiennes.
Priced £16.99, it's called From Light To Dark and is published by Pitch, and available on Amazon.
Dave Heeley is also an Ambassador for the Midlands Air Ambulance charity and an ambassador for the Albion Foundation.
---
To learn more, visit his website
Blind Dave Heeley is also on Facebook and Twitter
---
READ MORE
Calvin Harris' magnificent gesture to blind gamers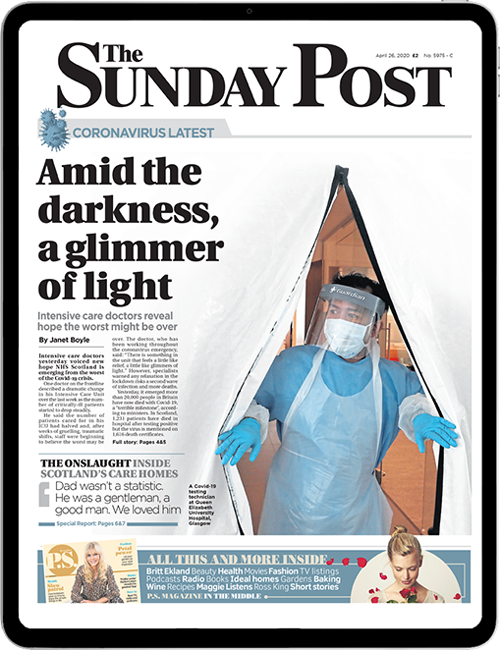 Enjoy the convenience of having The Sunday Post delivered as a digital ePaper straight to your smartphone, tablet or computer.
Subscribe for only £5.49 a month and enjoy all the benefits of the printed paper as a digital replica.
Subscribe