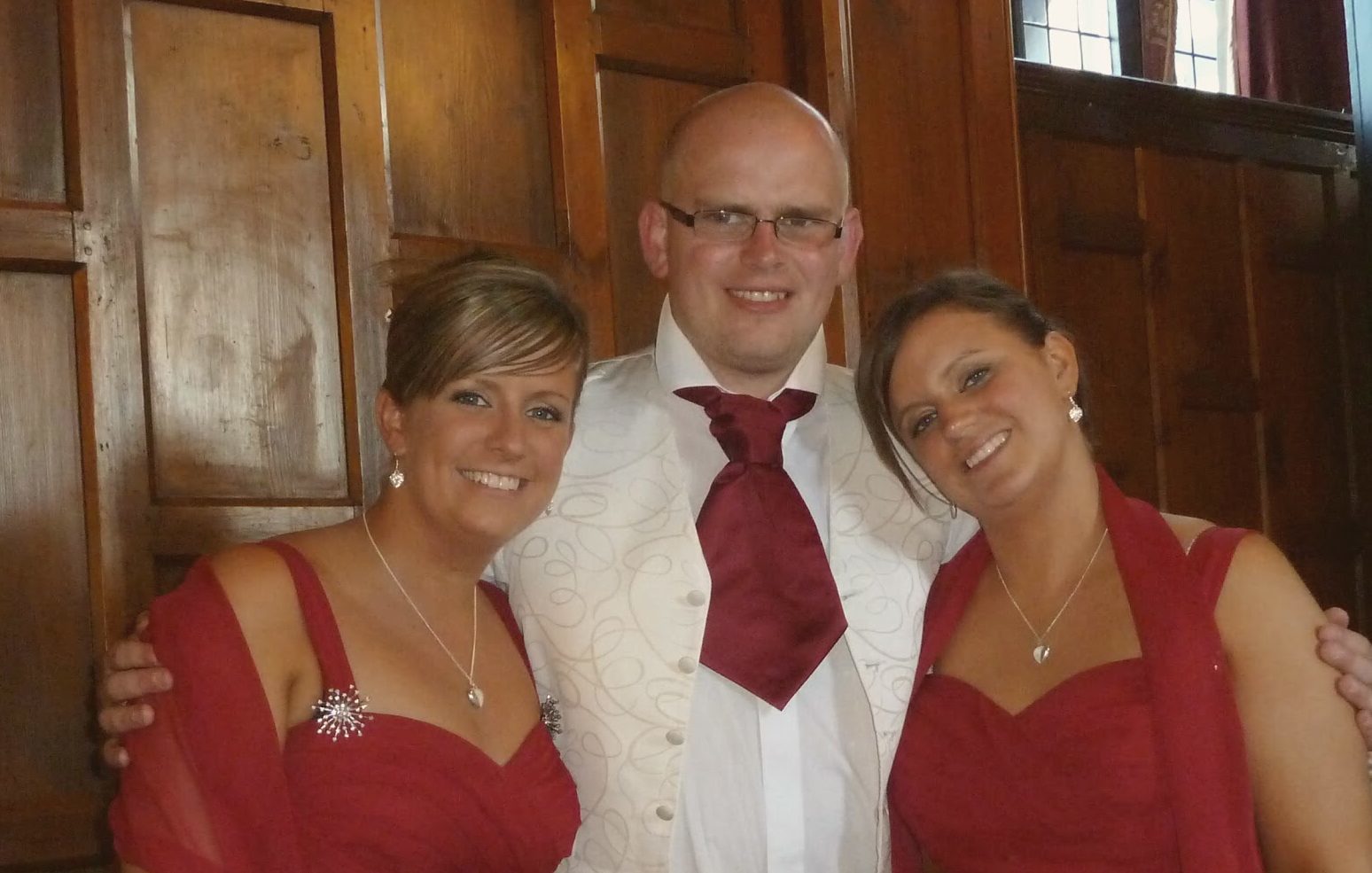 THE last few months have been busy for Natalie Barlow.
It was her birthday in July, and before that she and her sister Clare organised a charity gig and ran the Manchester 10k to raise more than £8,000 for Heart Research UK.
The money will go towards training surgeons how to treat aortic dissection, the rare but potentially fatal problem in which the main artery from the heart tears, causing an aneurysm which then ruptures.
And the sad reality is that Natalie's efforts were spurred by the fact that her big brother Neil died of aortic dissection in January, 2015.
The dad of three young girls was just 34, the same age Natalie turned last month.
"It felt wrong. I shouldn't have caught up," explains Natalie.
"And it's tough on my mum and dad as well, the natural order of the family's all gone.
"We had all the charity events in May, which was also Neil's birthday so it all worked out really nicely, but then it was like, 'What do I do now?'.
"I didn't know what to do with myself. I felt quite deflated.
"I've kind of got past that now and have moved back into real life, but I think Clare and I will get our heads together and do something else to raise money."
Natalie, a team leader in BOC Sureserve's customer services department, says of her brother: "Neil was football-daft — he loved Manchester United.
"Any match he'd been to he could tell you who scored and how, almost what he'd had for tea that night!
"This sounds stupid but we're all five foot two and he was a lot taller, and was just a big character.
"He was always laughing, even though he was the only boy in the family!
"He never shut up. My mum thinks she's gone deaf these days because he just used to talk and talk.
"But then he suffered an aortic dissection. He had symptoms for 48 hours but once it happened he died within seconds.
"It was a bolt from the blue. He didn't have an ongoing issue or anything like that. They didn't even know it was an aortic dissection that had killed him until after they'd done two post mortems.
"Because it's so rare, they still didn't know what it was after the first one.
"There are symptoms and signs that will trigger alarm bells but you have to be aware of the condition to know what you're looking at, and many people aren't.
"Neil had pains in his back, pain everywhere, and they just couldn't find out what was wrong.
"They sent him home and said come back tomorrow if you still don't feel well. He did, and he died within three hours.
"We're a small, close family and my mum called us to come to the hospital, but Clare and I didn't get there before he passed away.
"Once aortic dissection happens, you're gone — there really is no coming back from it.
"They tried to resuscitate him, but while you can prevent an aortic dissection, you can't do anything about it once it actually ruptures.
"If they'd picked up what the problem was on his first visit, if they'd known what to look for, they might have been able to do something.
"Because of the new Heart Research UK Facebook page I know of people who have been diagnosed, had an operation and now are fighting fit.
"So it's all about awareness, people just don't know about it so they don't know what to look for."
Natalie's fund-raising was in aid of Heart Research UK's third aortic arch surgery masterclass in November.
And she says: "I sing in a band, and Neil loved music — he was an Oasis guy — so a gig was an obvious thing to do.
"He did like to enjoy himself and he loved his music so it seemed quite fitting, and it was so good we might make it an annual thing.
"BOC Sureserve are very generous and do 'matchgiving' which is where they match what any employee raises up to a certain amount.
"It was quite overwhelming, really, how much money people donated."
For more information visit www.heartresearch.org.uk or call 0113 234 7474.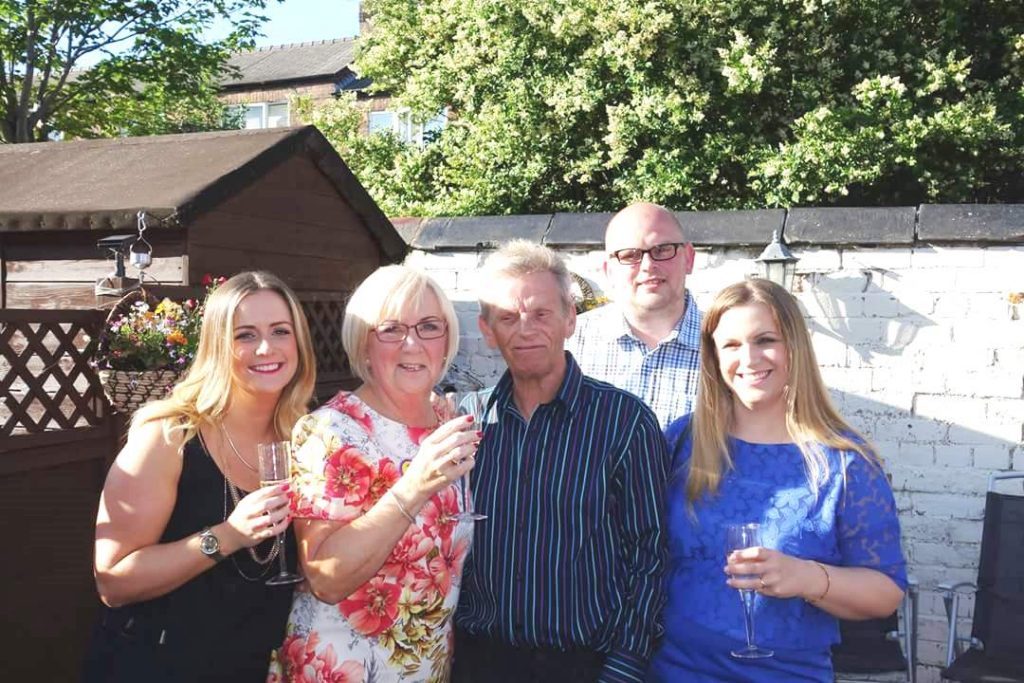 Saving patients with heart condition is desperate race against time
TIME is vital when it comes to successfully treating aortic dissection, writes Alan Shaw.
As Miss Deborah Harrington, consultant cardiac and aortic surgeon at the Liverpool Heart and Chest Hospital, explains: "It can be catastrophic in some people in that when it goes, they're gone almost instantaneously.
"The way to survive is emergency surgery.
"Most patients will die without it, either when the dissection ruptures or because it reduces blood flow to other organs and causes heart failure, a heart attack or a massive stroke.
"I've had three patients die before I could get them to theatre in the past year.
"They were all on their way to us from different places and it's just an awful situation.
"And all of those had had some sort of delay in diagnosis.
"Our key message is awareness of aortic dissection both within the medical profession and the general public.
"If they think of it, then people have a much higher chance of having an accurate diagnosis made and then having some successful treatment."
That treatment is known as aortic arch surgery but, because the condition is quite rare, not all surgeons are necessarily familiar with it.
"Some surgeons may do aortic arch operation once every few years, some may never do one — some may phone a friend, some may send them to another centre," explains Deborah.
"Time is crucial, so if you have a patient going to a surgeon who will then send them on somewhere else, that will affect survival rates.
"Hence the masterclass in aortic arch surgery this November, funded by Heart Research UK.
"It's one of those operations in which, unless you work somewhere like Liverpool where we do a fair amount of them, most places will never see the technique used until they have to perform surgery in an emergency.
"That's really not the appropriate moment to be doing an unfamiliar procedure for the first time, and it always seems to happen in the middle of the night.
"So the idea is that medics will be able to see the technique and also practise it under expert guidance, which is undoubtedly the best way to learn."
The first annual Aortic Dissection Awareness Day is on September 19.
---
READ MORE
Calls for sepsis to be treated with same urgency as heart attacks
Complex heart surgery performed while little Jessica was still in the womb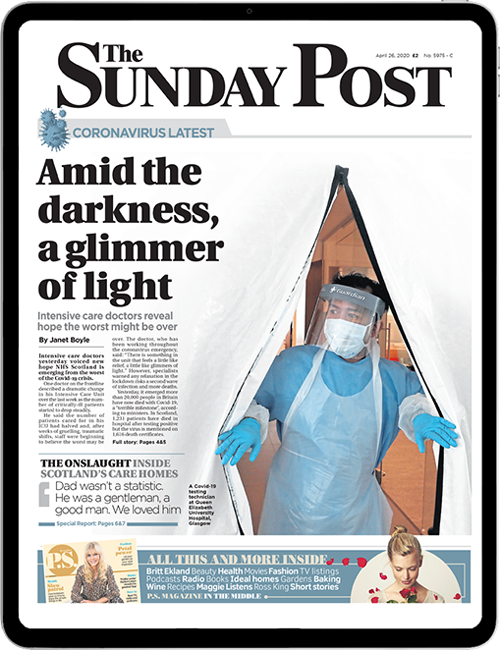 Enjoy the convenience of having The Sunday Post delivered as a digital ePaper straight to your smartphone, tablet or computer.
Subscribe for only £5.49 a month and enjoy all the benefits of the printed paper as a digital replica.
Subscribe