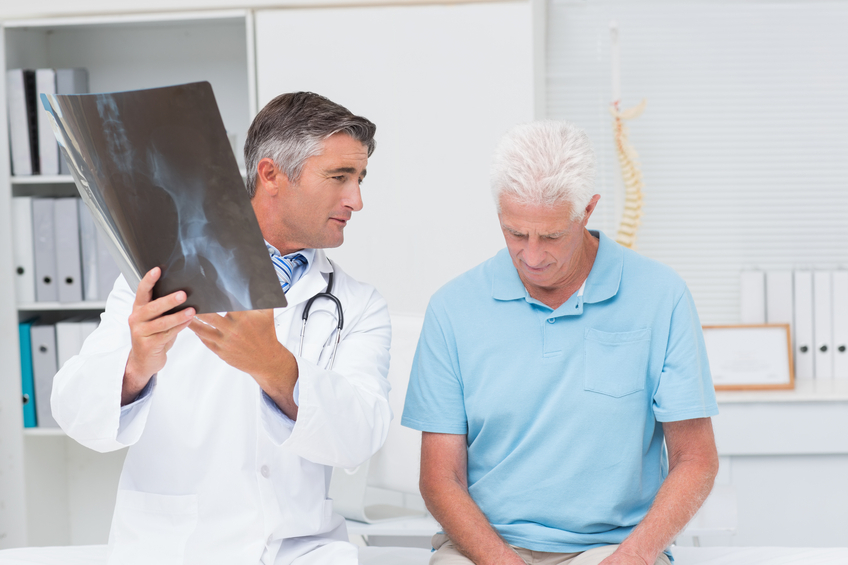 Inherited genes play a greater role in prostate cancer than was previously thought, raising the possibility of personalised treatments for the disease, research has shown.
A new study suggests that around 12% of men with advanced prostate cancer have defective genes inherited from one or both of their parents.
The most common affected gene was BRCA2, which is also linked to breast and ovarian cancer in women.
Like the other inherited prostate cancer genes, when working properly it helps repair faulty DNA.
The discovery could pave the way to genetic testing for men with the disease to identify those who might benefit from specific therapies.
Patients with inherited BRCA mutations may benefit from treatment with new drugs called PARP inhibitors.
British scientists working with colleagues in the US used a simple saliva test to study 20 genes known to have a role in DNA repair in 692 men with advanced prostate cancer.
Around 12% were found to have at least one inherited mutation in a DNA repair gene. BRCA2 was mutated in 5% of the men.
Professor Johann de Bono, from the Institute of Cancer Research in London, who led the UK team, said: "Our study has shown that a significant proportion of men with advanced prostate cancer are born with DNA repair mutations – and this could have important implications for patients.
"Genetic testing for these mutations could identify men with advanced prostate cancer who may benefit from precision treatment.
We could offer these men drugs such as PARP inhibitors, which are effective in patients with certain DNA repair mutations and are showing important anti-tumour activity in ongoing clinical trials.
"Where we find BRCA2 mutations, we could also offer genetic testing and counselling to relatives of the patient to consider how we can reduce their cancer risk.
"We also need to establish the impact of having DNA repair defects on survival in men with prostate cancer, and whether we can predict who will develop severe disease, so we can design new treatment strategies to cure this disease."
Mutated DNA repair genes were more than four times more common in men with advanced prostate cancer than in the general population.
They were also more than twice as likely to be found in men with advanced prostate cancer that had spread than men with localised prostate cancer.
The findings are published in the New England Journal of Medicine.
Professor Paul Workman, chief executive of the Institute of Cancer Research, said: "There is huge diversity in prostate cancers from patient to patient – some men live for decades with localised tumours, while in others cancers develop rapidly and spread round the body. Genetic markers that can detect the patients at high risk are desperately needed to improve men's survival chances."
Dr Iain Frame, director of research at the charity Prostate Cancer UK, which helped to fund the study, said: "A huge current focus for prostate cancer research is how to target the right treatments to the right patients, for best effect.
"The findings of this trial are particularly exciting because they reveal for the first time that more than one in 10 men with advanced prostate cancer have inherited one of these mutations, which suggests that – in future – testing all men with advanced disease for these mutations might help select the most effective treatments for them.
"The crucial next step is to clarify through clinical trials the extent of the benefits of testing for these genes in men with advanced disease …"
Each year around 47,000 men in the UK are diagnosed with prostate cancer and 11,000 die from the disease.
---
READ MORE
Sir Michael Parkinson urges men not to ignore risk of prostate cancer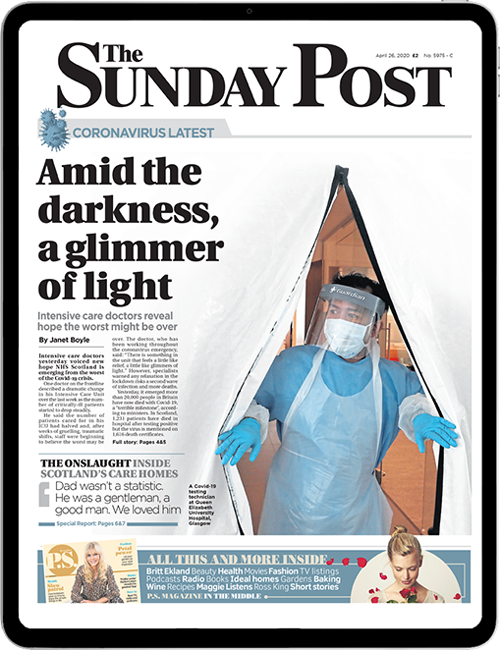 Enjoy the convenience of having The Sunday Post delivered as a digital ePaper straight to your smartphone, tablet or computer.
Subscribe for only £5.49 a month and enjoy all the benefits of the printed paper as a digital replica.
Subscribe